Warning: Some readers may find images in this article graphic.
A mum has shared a graphic photo of her caesarean scar one day after giving birth to explain why it makes her proud.
Raquel Renteria, from California, US, said in the weeks leading up to her planned c-section, she was terrified of having a scar.
As well as worrying about the long-term effects it would have on her body and mind, she was also scared to have surgery.
"I was worried I would feel inadequate, like I didn't give birth to her," she wrote in the caption of her Instagram post on Wednesday 30 November.
Renteria said lots of other mums had told her the caesarean would be ok.
"And it is," she continued. "I don't feel as if I was robbed of a birth or like less of a bad ass. This scar proves that I am indeed a #badassmama.
"I had everything I wanted during my birth. We had skin-to-skin in the operating room, we saw our daughter being birthed, my husband cut the umbilical cord and most importantly, our baby was safe and beautiful."
Renteria went on to say she couldn't be more proud of her scar, or herself.
"All those silly fears disappeared as soon as I realised I was having the baby I prayed for and the birth experience I hoped for," she added.
The photo, which has garnered nearly 4,000 likes, encouraged other mums who also had c-sections to share their own stories.
"I'd skipped a 'proper' birth," one woman wrote. "Despite the long recovery I faced, my husband reminded me that having a c-section didn't make my birth story any less worthy or important, and I now look at my healing scar and feel so proud.
"I hope other c-section mamas read this and feel equally inspired."
Another wrote: "I had an unplanned c-section at 37 weeks because my baby girl was breech. I was clueless to the judgement surround c-section births until I had one.
"I am so grateful for my healthy, happy, perfect little babe and I can't even think about where we all would be without these interventions. Thank you for this supportive and powerful post. I smile every time I look at my scar."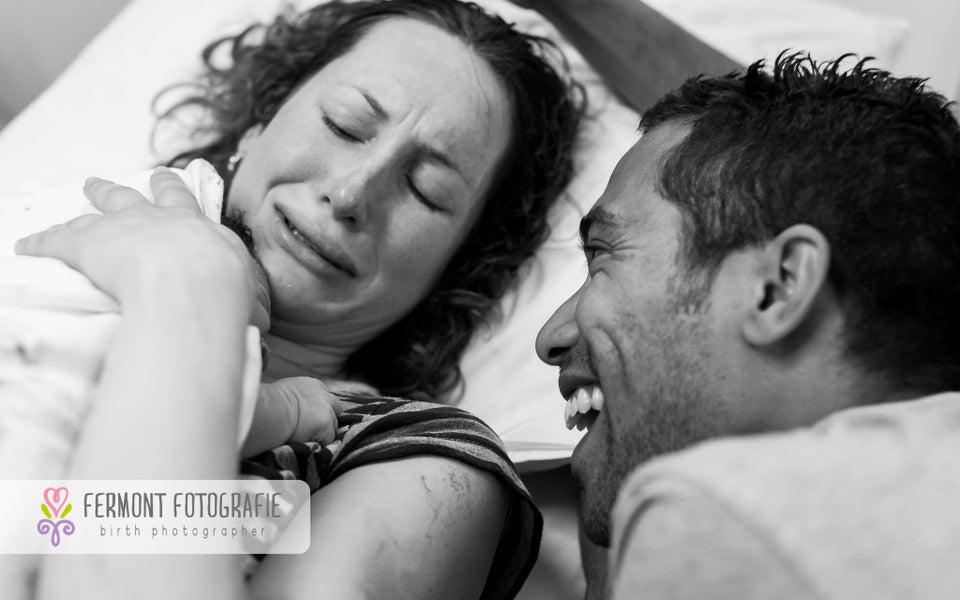 'First Moments' Birth Photography