A mum who suffered a devastating stroke just days before giving birth to her first child has defied the odds to make a "miraculous" recovery.

Nicola Landsdown (corr), 38, was given just a one per cent chance of survival after collapsing at home two days before she was due to give birth to baby Lexi.

Doctors found she had suffered a potentially-fatal bleed on the brain before delivering the 8lb tot by emergency caesarean section.

Her partner Kevin Smees, 38, was devastated to be told Nicola may not survive - or ever get to know their newborn baby daughter.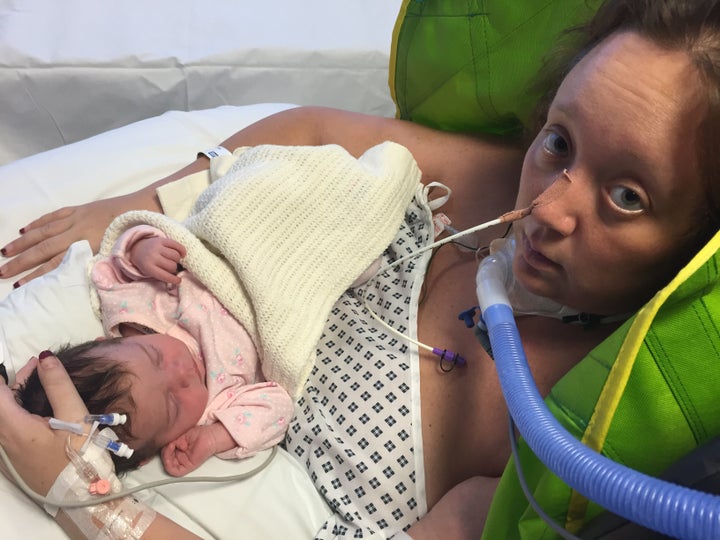 But seven months later, she has finally returned to their home in Aylesbury, Bucks., where Nicola has vowed to finally make it up the aisle to marry the father of her child.

Nicola said: "I did not think it was possible all those months ago when it seemed like it would never happen.

"The physiotherapy and occupational therapy and speech and language therapy has worked miracles.

"Hopefully I am going to walk again. I am still determined to walk down the aisle (with Kevin).

"I think my positive attitude has helped me because if you have a negative attitude I think it doesn't help you recover at all.

"It is just the most amazing feeling being home, it's difficult to put into words."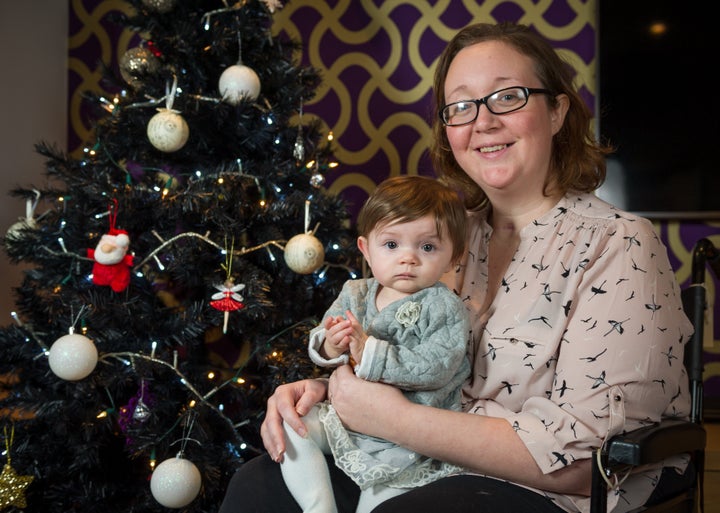 Nicola was admitted to the Stoke Mandeville Hospital in Bucks on May 6, before being transferred to the John Radcliffe Hospital in Oxford the following day.

After giving birth, she was taken to the hospital's neurological intensive care unit where she was placed in an induced coma to stop her brain swelling.

But Kevin revealed that doctors told him she had a one per cent chance of pulling through as they carried out surgery to drill a hole in her skull.

The entire right hand side of her body was left totally paralysed, meaning she needed months of intensive rehabilitation to help her regain her speech and movement.

She can now walk short distances with help and has regained movement in her right arm and, to a lesser degree, her right leg.

Former Buckinghamshire County Council worker Nicola has now returned home permanently and is being supported by carers, who visit her four times a day.

She told how she discovered she was pregnant in July last year after a year of trying with Kevin, who has two children from a previous relationship.

The couple had planned to get married in October, but decided to postpone the nuptials after finding out they were expecting their first child together.

But despite Nicola experiencing the 'perfect pregnancy', things took a turn for the worse when she collapsed at her home on May 6.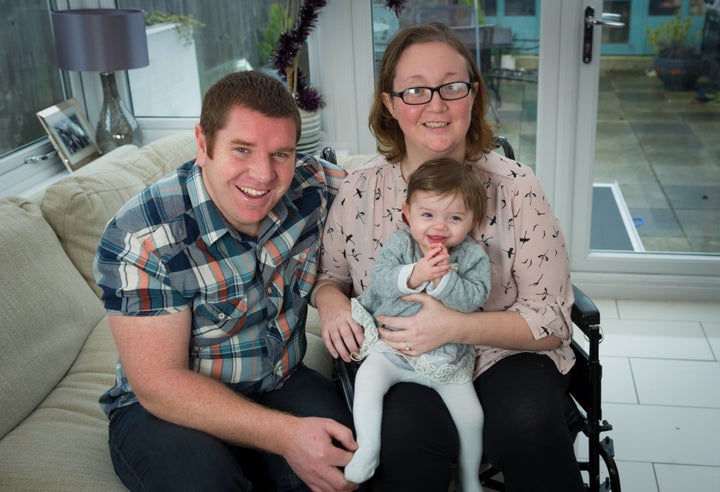 Kevin, a workshop manager for Mercedes-Benz, said: "I remember leaving the hospital after her stroke when the doctors told me that she had a one per cent chance of survival.

"I was thinking 'that's it'. You never expect a 38-year-old woman to have a stroke.

"The hardest thing for me was that she had given birth and she missed out on that for six to eight weeks.

"It was her first pregnancy and she doesn't remember it. We have got videos and photos but it's not the same.

"It's not like a dream holiday that you can delay. If you miss it, you've missed it."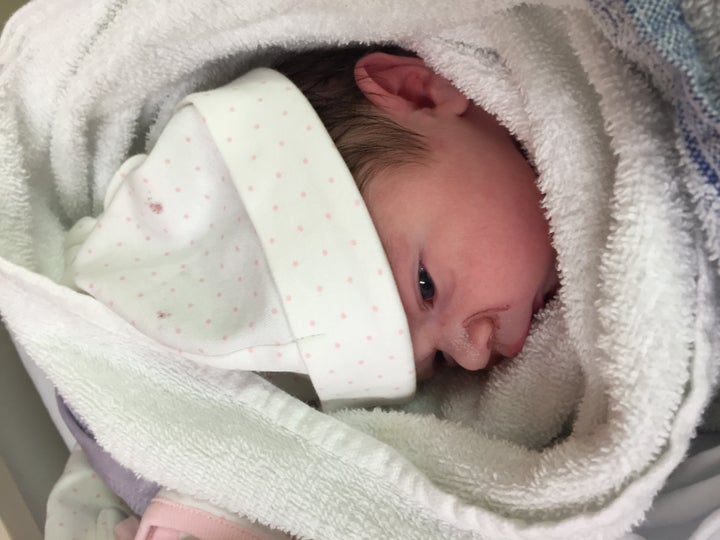 The couple, who are yet to set a date for their wedding, now plan on moving house to a property that better suits Nicola's needs.

Since her operation Kevin has raised £5,500 for the John Radcliffe Hospital's Neurological Ward.