Six mums have shared the hilarious details of their labour stories.
From a dad who was determined to try gas and air, to firefighters arriving as a woman was mid-push - they're all very unique.
The stories, from women across the UK, were shared with The Baby Show as part of recent research into women's birth stories.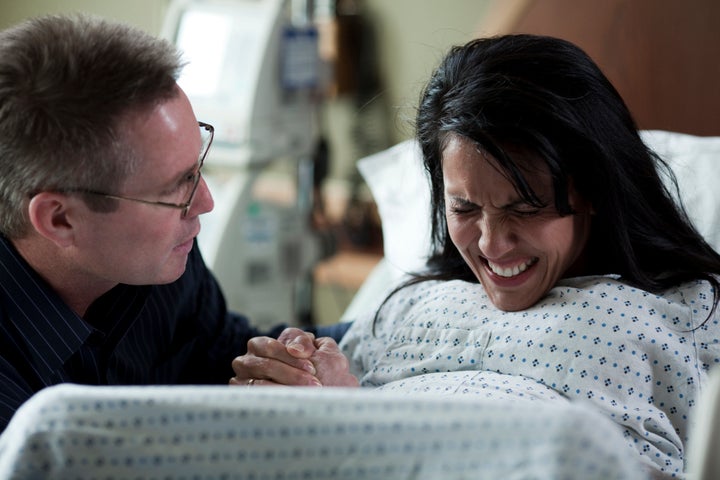 In The Baby Show's small-scale study of 1,300 mums, 61% said their births didn't go according to plan.
And just under a quarter (22%) found their birth partners were "more annoying" than helpful.
1. The one with the dad who wanted gas and air.
Nina Motylinski-Davies from East Sussex:
"What kept me going throughout my horrendous labour experience was the fact my husband, who after not getting the opportunity to try the gas the first time round, was determined to have a go this time.
"Put simply, he got absolutely off his face. He climbed into the birthing pool naked, asked the midwife for a margarita, text my mum saying he could murder a curry when she was actually asking how I was doing, and then danced around the room to Neil Diamond.
"I look back and laugh now…."
2. The one where firefighters arrived.
"With my first baby, the fire alarm in the hospital went off which resulted in two firemen coming in to check on the room whilst I was legs akimbo and mid-push."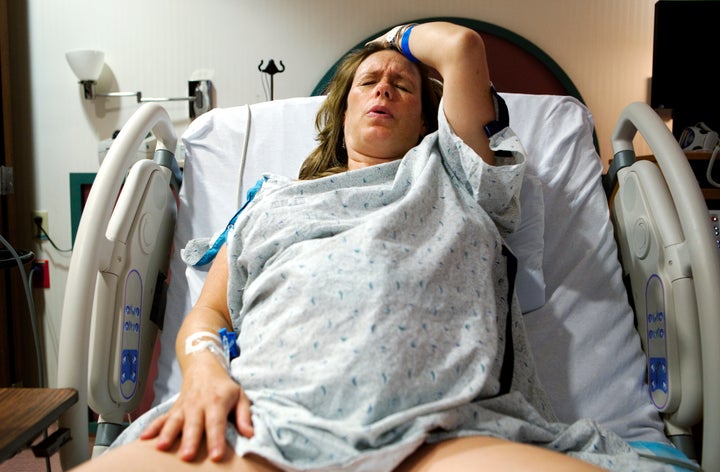 3. The one with the birthing pool.
Laura Jackson from Cheshire:
"I opted for a home birth and hired a birthing pool, but sadly never got round to using it. I woke in the middle of the night with a small leak, one week over due, which turned out to be my waters breaking.
"I woke my husband who immediately started filling up the birthing pool while I called the hospital, who said the midwives would take around an hour to get to my house.
"Within moments I had a really strong contraction and suddenly I knew my baby's head was already out. I was desperate to get into the pool but it wasn't full and my husband was having problems with the valves.
"He was in complete disbelief and just said: 'The heads not out' while staring at the front door thinking this would make the midwives appear!
"Thankfully he snapped into action because with the next contraction he literally had to catch our baby. Such an amazing experience but personally I felt it was a shame for happening so fast."
4. The one where the midwife was ignored.
Suzanne Su'a from Croydon:
"I had a home birth with my husband delivering the baby, meanwhile our midwife was buzzing urgently to come in to help. We were far too busy to let her in.
"She came in eventually and did a marvellous job cleaning the floor."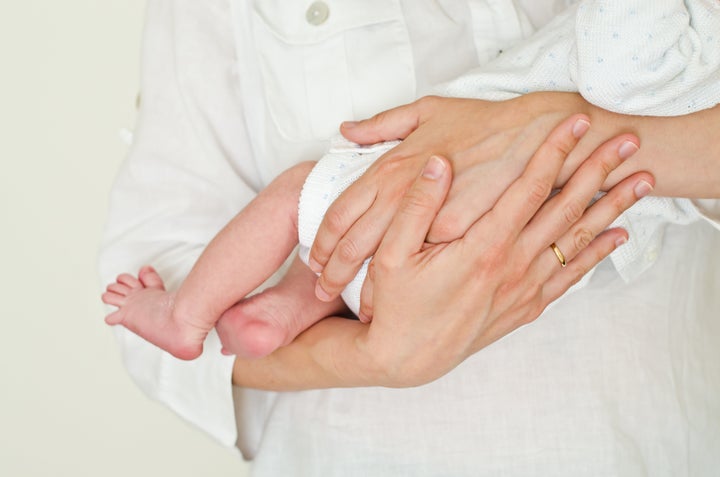 5. The one that started at a pub.
Maria Hedegaard Biggart from Streatham:
"I was four days due overdue with baby number one so I decided to meet some friends at the local pub.
"During the evening I started getting back ache, which intensified over the course of the evening - asking the only other lady there who I knew had had a baby whether I could possibly be in labour she replied: 'Honey if you were in labour you'd know about it!
"After getting home a couple of hours later I suggested we start timing the pains (partner's job). One thing I did remember reading was that it is important to remember to pee when in labour so I went to the bathroom and suddenly felt the urge to push.
"We rushed to hospital. Eventually arrived at the birth centre, where I had planned my calm water birth with soothing music and oil burning with an absolutely amazing mid-wife who told me... JUST PUSH! My baby was born within minutes."
6. The one with the forceful slap.
Jemma Thomas from South East England:
"Our first son Jude wasn't due for two weeks so we weren't expecting it, I woke up to the bed soaked (thinking that I'd possibly had a little accident) only to realise my waters had broken.
"Giving my husband the most forceful slap round the face (poor thing it left a mark) shouting: 'Ahh my waters have gone!'
"He immediately leapt out of bed and grabbed the washing up bowl and said: 'Stand over this we need to check the colour of the water!' to see if the baby pooped.
"Our NCT leader had drummed this bit of info into him! Needless to say by then all the 'water' was in our mattress! Jude born safely eight hours later."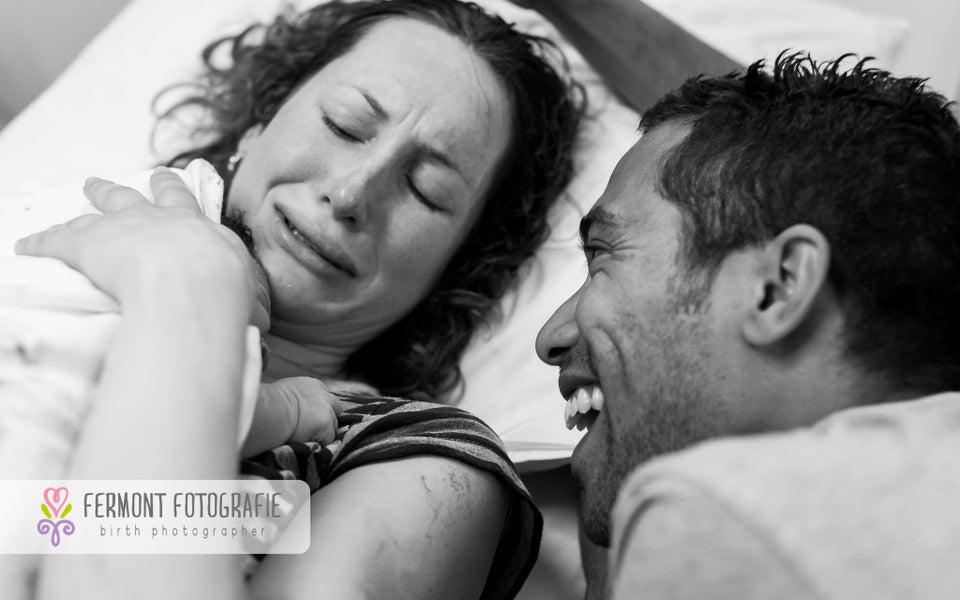 'First Moments' Birth Photography