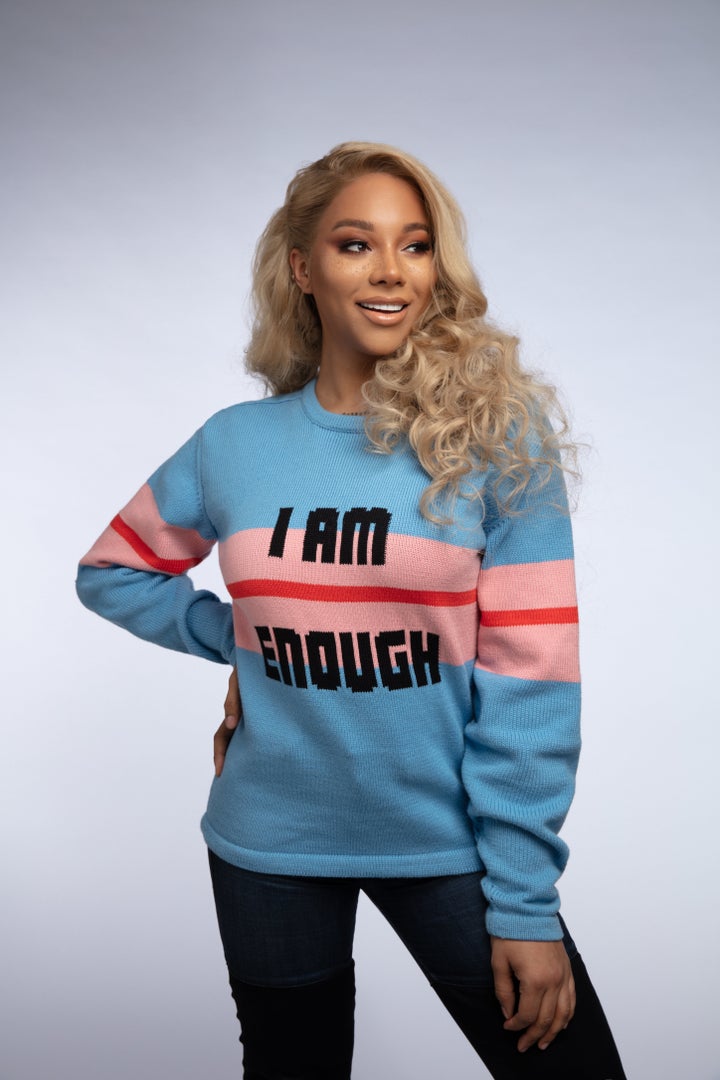 Munroe Bergdorf, model and social activist, has in recent years become one of the most visible figures at the forefront of the LGBTQ+ community.
The 31-year-old uses her platform to raise awareness for transgender youth, whether it's via the runway, through documentaries or while maintaining a cool and calm demeanour sitting across Piers Morgan on Good Morning Britain.
Bergdorf revealed to HuffPost UK the five must have items she simply cannot live without.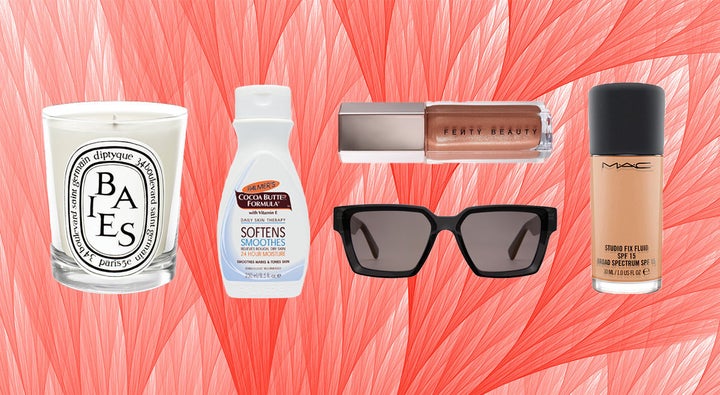 Bergdorf first came across this when holidaying in the Maldives and now she's obsessed with the sweetly-scented rose and blackcurrant candle that's a cult favourite.
"I'm really receptive to smell so it just transports me back as soon as I smell it. The Maldives is the only place I've felt completely switched off, it just reminds me of getting off the boat for the first time and smelling all the Diptyque candles being burnt," she explains.
Fenty Beauty Gloss Bomb Universal Lip Luminizer In Fenty Glow, Harvey Nichols, £16.00
For a lipgloss for all occasions, another hero product is her Fenty Beauty Universal Gloss Bomb, a rose nude shade that is universally flattering. The Ruby Woo of lip gloss if you will. Bergdorf tells me it's in her bag at all times.
But it's not just the shea butter rich formulas that makes her love the Fenty brand. "I'm also a huge fan of Rihanna and what's she's done with inclusivity, turning it into a conversation that's not only relevant but exciting. She's making diversity exciting to people who didn't realise the benefits of a diverse workforce or campaign," she explains.
Bergdorf's go-to moisturiser is a bottle of cocoa butter from Palmer's and is a must-have post-shower, telling HuffPost she travels with a big batch of it.
"If I shave my legs and don't cover them in cocoa butter afterwards, my skin just looks like an elephant," she laughs.
It also holds fond memory of her childhood. "My auntie used to cover me in cocoa butter and coconut oil so it just reminds me of being wrapped up in my auntie's hugs."
"I am not a morning person," Munroe tells me laughing, sharing how she prefers a big cup of coffee and a pair over concealing tired eyes with makeup.
"When you're running from A to B and not feeling your optimum yourself, a good pair of robust sunglasses are great because my schedule is so hectic."
A bottle of MAC's iconic Studio Fix Foundation, is on that has stood the test of time for Munroe and has been in her makeup bag since the beginning of her transition.
″It's the only one that works for me. I have super, super oily skin and when you find a foundation that controls that and keeps it under control, then you stick with that," she tells me.
"The brand is really attractive to me as well because it's so inclusive when it comes to the LGBT community and I like to invest in brands that I know support the communities that I'm from."
We all work hard to earn our money – so it shouldn't feel like hard work to spend it well. At HuffPost Finds we'll help you find the best stuff that deserves your cash, from the ultimate lipstick to a durable iron to replace the one that broke (RIP). All our choices are completely independent but we may earn a small commission if you click a link and make a purchase.