During the heated confrontation, the man repeatedly asks Ahlam Saed, 25, why she is wearing Islamic dress and calls her "Batman".
He then says: "How do they know if you're a man or a woman?"
(Click on the link above to view this video on The Express.)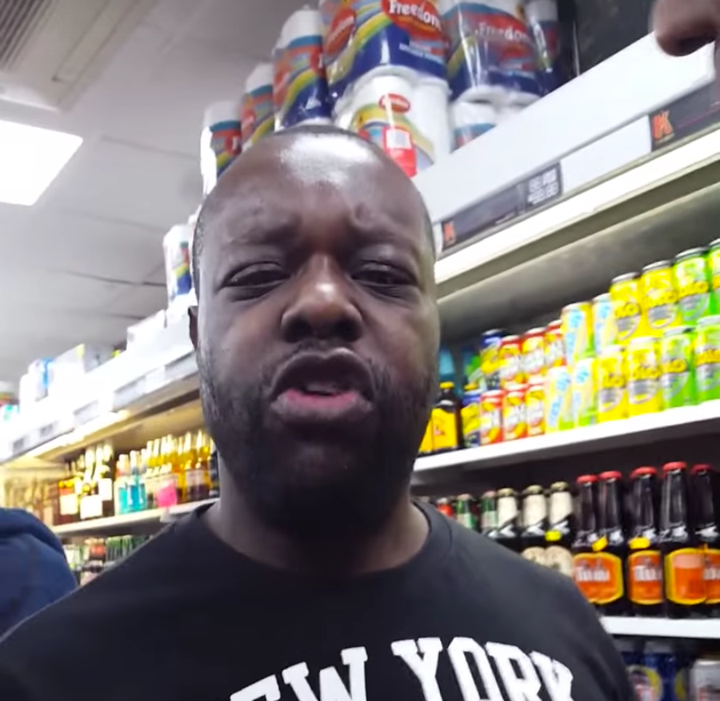 An upset Saed - who is of Somali heritage - calls him "ignorant" and tells him he should be setting a better example for his children.
As the exchange continues the man's children appear visibly shaken and one begins to cry.
Despite this he continues his tirade saying: "I know a white girl who married a Muslim man and she has an ISIS flag on her back wall."
Eventually a shopper tries to intervene but the man simply directs his argument towards him.
He asks him why she is recording him and says: " Leave me alone my kids a crying. What do you want me to do?
"She is recording me and you're standing in my face. My kids are crying. Do you want me to batter you?
Saed told the Mail Online: "At first I was angry with what he was saying but I decided to filter it out and show him that I did speak English and that I am educated.
"But all I got was effin and blinding, so it was was useless trying to have a conversation.
"It's upsetting that people like me, who were minding their own business, have to go through this sort of thing."
The Metropolitan Police has not yet received a complaint regarding the incident.