When party poopers turn up and try to turn a celebration sour there are a number of ways to react.
One might slink off into the shadows, or one might decide to quite literally grin and bear it – as this young woman did.
Zakia Belkhiri, 22, was at Antwerp's third annual Muslim Expo during the weekend when around 40 members of Vlaams Belang, a far-right Belgian political party, gatecrashed the event.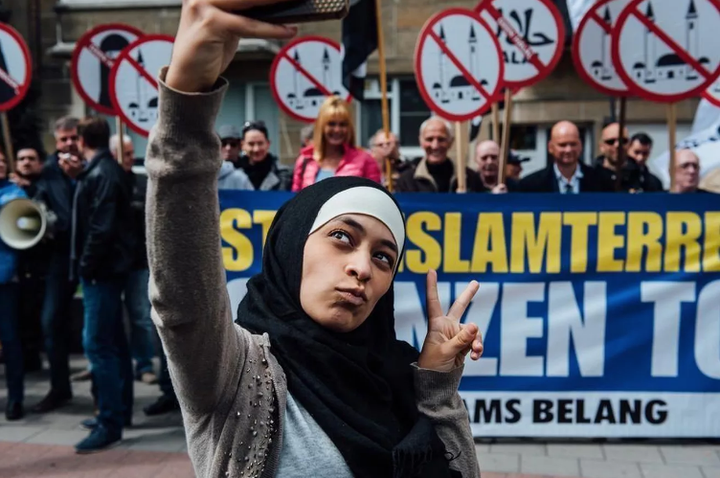 They brought with them an array of signs bearing anti-Muslim slogans such as 'no headscarves', 'no mosques' and 'stop Islam'.
In the face of such hostility, Zakia Belkhiri grabbed her cell phone and posed for a selfie in front of the protesters, while making a peace sign with her fingers.
He told El Pais one of the Vlaams Belang demonstrators admonished Belkhiri and told her that according to Islam, it is forbidden to use a cellphone.
"Zakia just laughed at her and told her she should properly learn about Islam before stating such nonsense," he recalled.
Belkhiri has been applauded for her actions on Twitter, with users describing her as "fearless" and a "hero".