Nando's has revealed it will be adding some tasty new treats to its menu as of 17 May.
And we're pleased to see more healthy additions made the cut, such as a new Supergrain Salad featuring wheat berry, freekah, edamame, cannellini beans, quinoa, green beans, barley and kale.
For the die-hard fans who don't do greens, there's also a new chicken-filled feast for you to obsess over.
Excited much? Here's what you'll be ordering during your next visit.
Fino Platter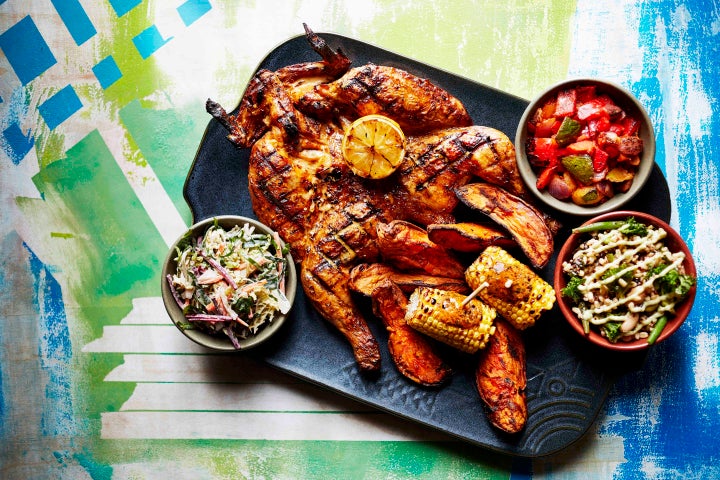 A whole flame-grilled spatchcock peri-peri chicken served with a range of sides including sweet potato wedges, Fino coleslaw or a supergrain side (scroll down for further info).
Also included is a side of chargrilled veg, peri-buttered corn and a half-chargrilled lemon to squeeze on the chicken.
Price: £23.95 (for two people)
Supergrain Salad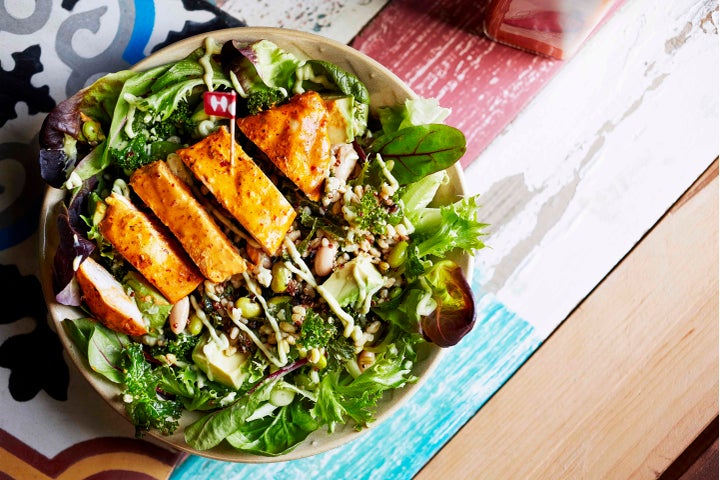 A fresh mix of grains, greens and beans including wheat berry, freekah, edamame, cannellini, quinoa, green beans, barley and kale, with avocado chunks and an avocado buttermilk dressing on mixed salad leaves.
Served with or without peri-peri chicken.
Price: £6.25 or £9.45 with chicken
Peri-Peri Chocolate and Salted Caramel Brownies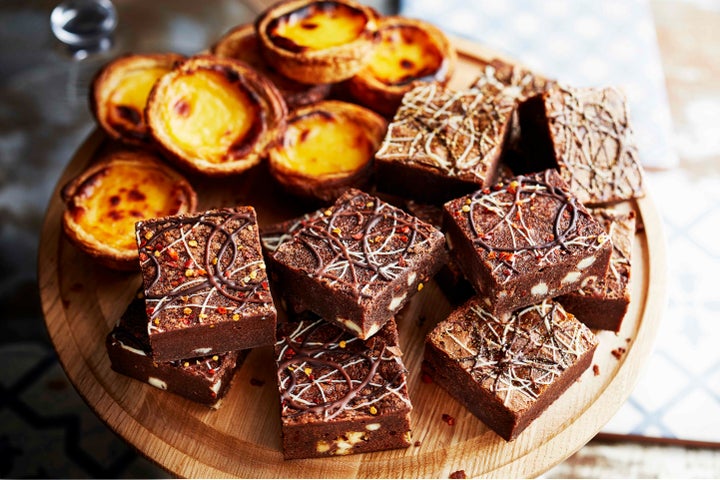 Two new tasty additions to the dessert menu: a salted caramel brownie, made from rich chocolate with the delicious taste of salted caramel and a peri-peri chocolate brownie created with a touch of Nando's signature peri-peri African bird eye chilli for an extra kick.
Vinho Spritzers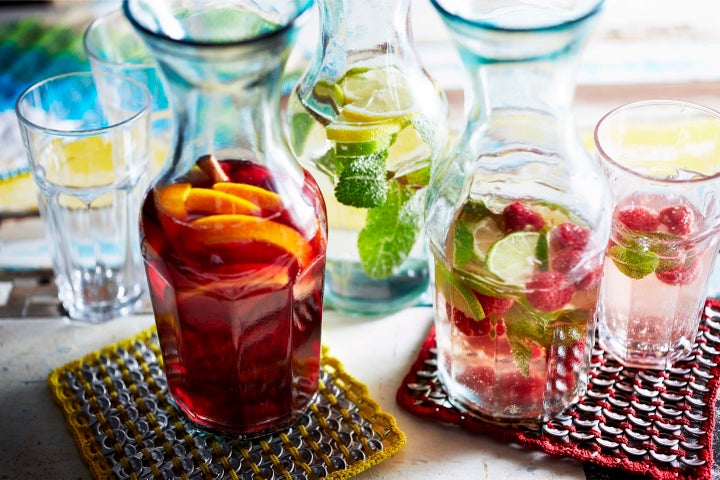 A special take on sangria, served in carafes for sharing (or you could just have one to yourself and be done with it).
- White: Crisp Cara Viva white wine spritzed with lemonade, freshly sliced lemon, lime and a sprig of cool mint.
- Rosé: Summer Fruit Cara Viva rose wine, spritzed with lemonade, raspberries, sliced lime and cool mint leaves.
- Red: Cara Viva Red wine spritzed with lemonade, fresh raspberries, orange slices and a cinnamon stick.
Price: £9.95 for a carafe
Supergrain Side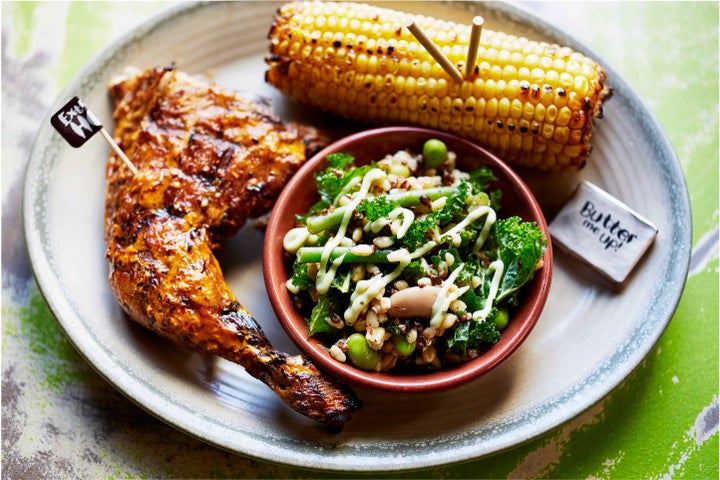 The supergrain side is made up of grains, greens and beans, and drizzled with an avocado buttermilk dressing.
Peri-Pomegranate Dressing
A new addition to the condiment unit - a sweet and tangy blend with just a hint of chilli.