A team of scientists in Egypt think that nanotechnology could hold the key to more efficient wound healing.
Researchers at Zewail City of Science and Technology have developed a bandage which delivers a skin injury treatment via nanoparticles, reducing the recovery time from weeks or months to just a few days, SciDev.Net reports.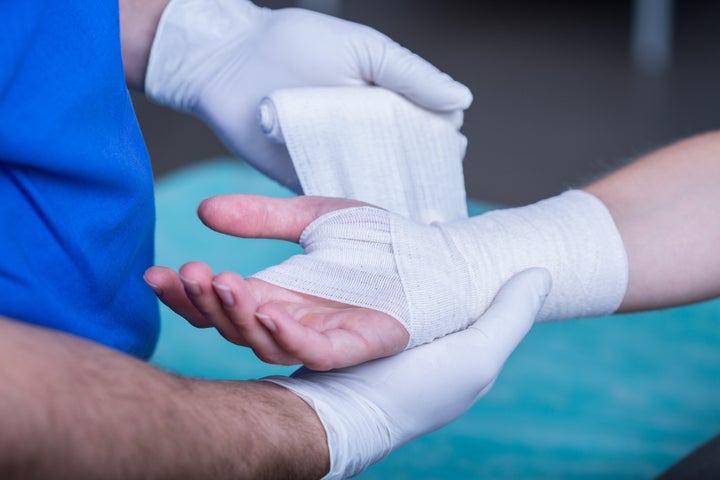 After proving the merits of nanotech wound treatments in a study in May, the scientists are now building a prototype to market the bandage, which they say could be an effective way of minimising the burden of wound victims on health services, especially in conflict zones.
The bandage contains Phenytoin, an anti-epilepsy drug known to treat skin injuries. In conventional applications, the medicine has its limitations. A small percentage can be absorbed into the bloodstream, and it doesn't always cover the entire wounded area.
To compensate, the team of researchers embedded Phenytoin into nanoparticles held together by nanofibres. Ibrahim M. El-Sherbiny, the institution's Center for Materials Science director and lead author, told SciDev.Net: "This allowed a well-controlled release of phenytoin, distributing it effectively, which boosts its efficiency.
"It acquired a greater ability [to heal] by increasing the surface area available to kill the bacteria, as well as by increasing porosity [of the skin], thus increasing its ability to absorb the drug."
El-Sherbiny added that one bandage is enough to heal wounds within 10 days and says it minimises scarring.
It works by accelerating the deposition of collagen - a protein key to the skin's connective tissue, and speeding up the reconstruction of cells which form the epithelial tissue that lines the skin, internal organs and body cavities, SciDev reports.
The team is now building a prototype to market the bandage, which they think could be used to treat wounds in conflict zones, which are often short on resources.