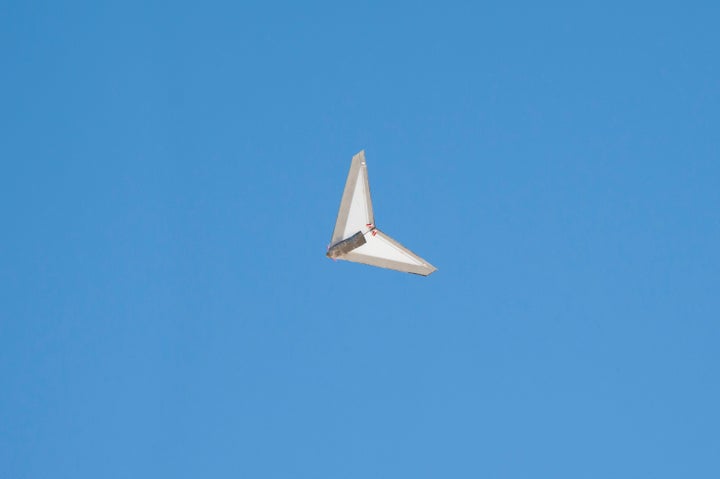 Interns at NASA's Flight Research Center in California have successfully flown a prototype of the aeroplane that could one day soar through the Martian sky.
During a one-off ten minute flight over the red planet, the craft will help astronauts to identify a landing site for a human mission.
Prandtl-M, which is styled as a boomerang, will be made of fibreglass and carbon fibre.
The prototype weighs in at under a pound, but Mars' weaker surface gravity means a heavier craft could still fly above the planet.
After the first successful test flight, the agency is now preparing for test flights at altitudes of 100,000 and 450,000 feet, where thinner air resembles Mars' atmosphere.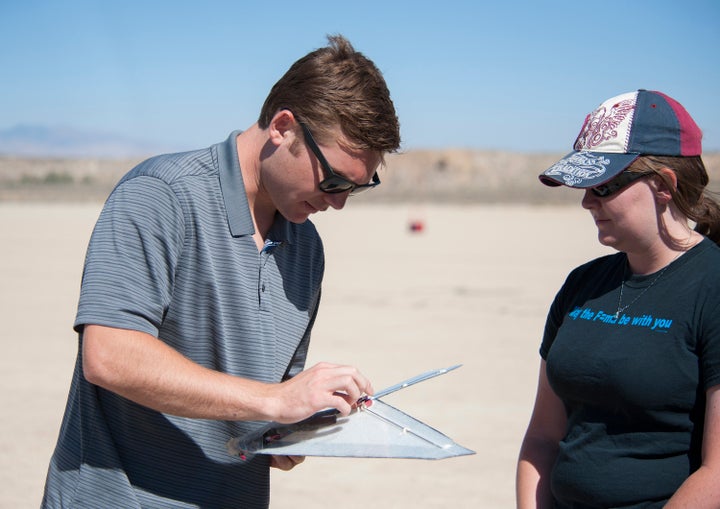 "The first successful flights felt like a huge relief," said John Bodylski, a mechanical engineering student at Irvine Valley College in California. "While we still plan to perfect the design, it is a pretty exciting feeling to realize that the aircraft is working. At first I didn't believe it and had to rewatch the footage from the flight."
Bodylsk is a student on the NASA Flight Scholars programme, which is designed to offer community college students the opportunity to apply their learning to research projects.
Of course, Prandtl-M is going to need a larger craft to carry it to Mars.