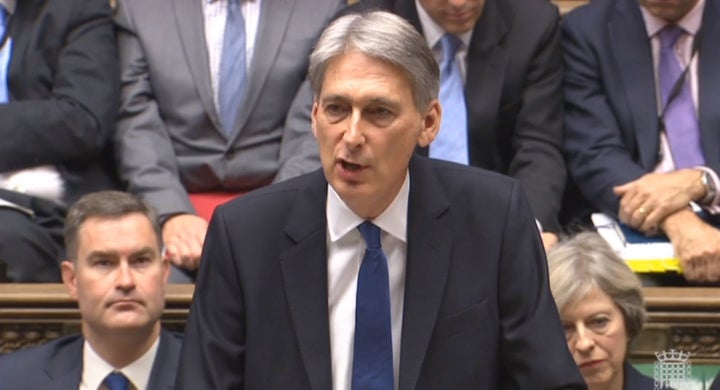 Britain's low-paid are set to lose out on £340 million after the Government abandoned plans to hike the national minimum wage, a new analysis has claimed.
Chancellor Philip Hammond last week trumpeted that the "national living wage" will go up to £7.50 an hour from April.
But the small print of the Autumn Statement forecasts showed that the rise was lower than the £7.60 projected by George Osborne's Budget just a few months ago.
Osborne pledged that his new 'living wage' would reach £9 by 2020, and the independent Office for Budget Responsbility (OBR) forecast last year that the minimum wage would need to rise to £7.60 an hour by 2017.
Amid worsening public finances outlined by Hammond, the government revealed that from April next year their minimum wage for people over 25 would go up just 30p from its current £7.20 an hour rate.
In a new analysis of the Autumn Statement, passed to HuffPost UK, Labour now claims that people working full time on the minimum wage would lose out on over £203 each a year from the previous promise.
Shadow Welsh Secretary Jo Stevens' has calculated that more than a million workers will lose out.
And an analysis by Labour's Shadow Treasury team claims that 1.7m people will be hit by a £340 million blow next year.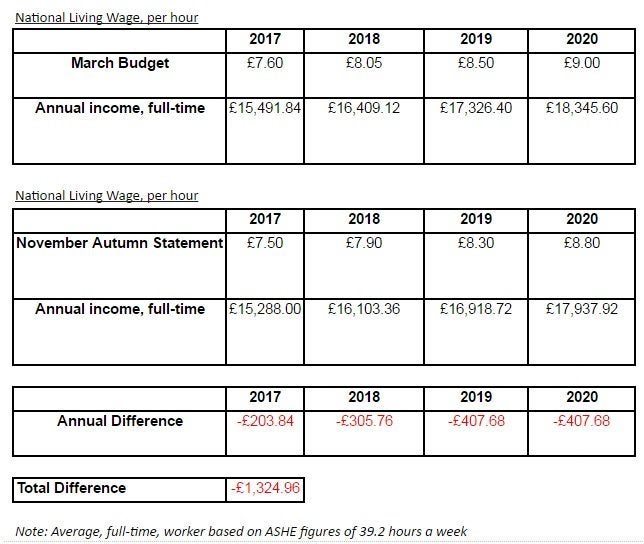 They claim that by 2020, 2.7 million people could be out of pocket to the tune of £1,300 each.
The Low Pay Commission estimates 1.1 million people over the age of 25 are now paid the 'living wage' minimum, with 40% of them working in those jobs full time.
The current rate is still well below the independent Living Wage Foundation's calculations of £8.45 across the UK and £9.75 in London.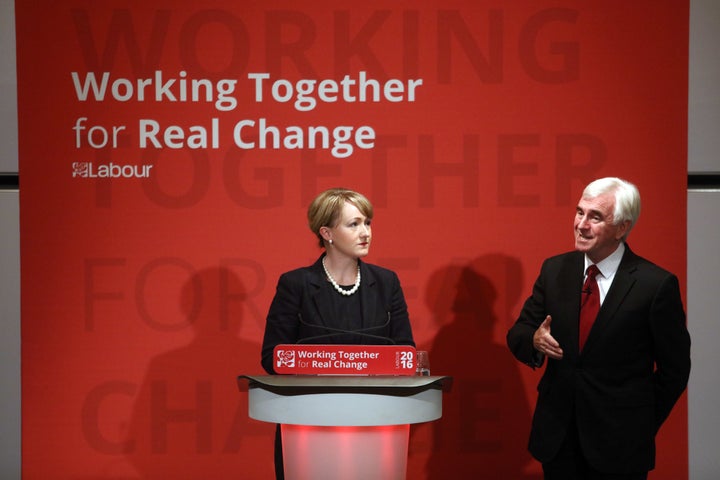 Rebecca Long-Bailey MP told HuffPost UK: "Philip Hammond tried to use the Autumn Statement to bury the bad news for those on low incomes who will see a loss in wages due to the last 6 wasted year of Tory economic failure.
"Those on the National Living Wage will now be £1,300 a year worse off by 2020, while 0.3% of some of the richest people in our country will still get a capital gains tax giveaway worth £3,000 on average."
Shadow Chancellor John McDonnell last week pointed out that the 'national living wage' was not the 'real living wage' Britain's workers needed, and said even the 30p rise was not "the level promised" by Osborne.
Labour has vowed it would deliver a £10 an hour minimum wage by 2020.
Last week, the Chancellor taunted Labour by pointing out that it had taken a Tory Government to introduce a 'national living wage' that had helped a million low paid workers with a pay rise.
He pointed out that the Government had consistently helped the low paid by increasing the threshold for basic rate tax.
Katherine Chapman, director of the Living Wage Foundation, said the increases to the National Living Wage were welcome, but it those planned were still not enough to help families meet everyday costs.