Four-part drama 'National Treasure', inspired by the events of Operation Yewtree, has begun airing on Channel 4, and the first episode garnered praise from critics and viewers alike.
Robbie Coltrane and Julie Walters immediately impressed with their performances as comedian Paul Finchley, who is facing historical sex abuse allegations, and his wife Marie.
However, it was Andrea Riseborough who managed to catch our attention, despite only having one scene in the episode.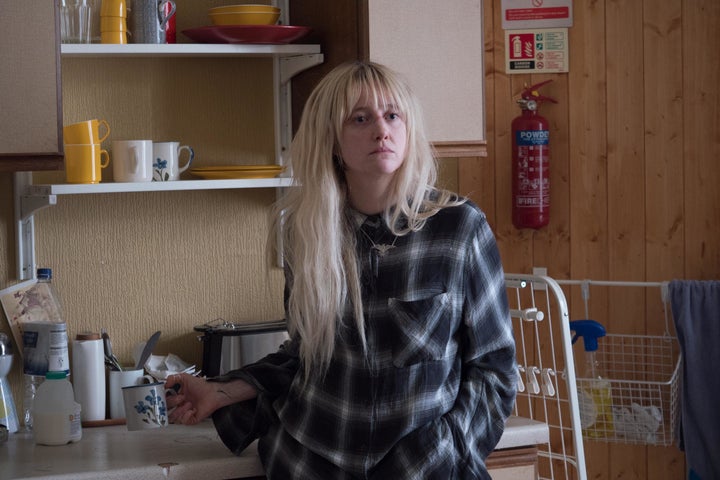 Her character, Danielle 'Dee' Finchley, is the daughter of Paul and Marie, and also a recovering addict and mother-of-two.
Dee's first appearance came when Paul paid her a visit after the allegations against him were made, and we'll be seeing more of her as the drama continues.
But what about the actress herself? Andrea already has a number of impressive projects under her belt, so it's time to get to know her a little better with these 9 facts in 90 seconds…
1. Her career began on the stage
Andrea began acting at the Young People's Theatre in Newcastle, and was a member of the company for five years, until joining the National Youth Theatre.
2. She already has a Bafta nomination
The actress was recognised for her starring role in 'Margaret Thatcher: The Long Walk To Finchley', in which she played the titular character.
3. Andrea describes herself as a 'Geordie Punk'
Her unique sense of style means she's still able to go under the radar, and avoid the gaze of eagle-eyed celeb spotters. "I'm an odd mixture," she recently told the Telegraph. "I'm a sort of Geordie punk who started in classical theatre.
"It means nobody ever knows quite where to put me, but I like that. When I was younger I used to try to fit in, but now I'm much more comfortable with just being myself."
The Californian lifestyle is one Andrea has totally got on board with (and we can't say we blame her).
5. Andrea's most famous pal is Madonna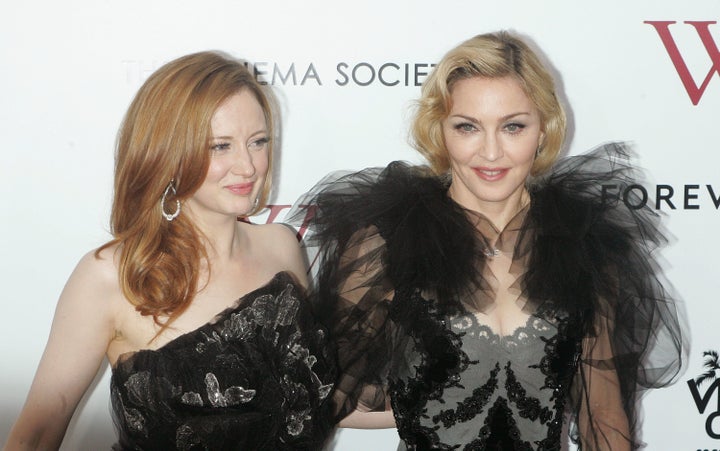 The actress starred in 'W.E.', the singer's second (!) directorial project.
6. You don't have to search far to find huge amounts of praise for her
In 2012, the Guardian wrote: "[...] Barely out of her 20s, Riseborough is already one of the leading British talents of her generation."
7. She didn't rush into taking the 'National Treasure' role
The actress has opened about how her own "lifelong" battle with depression left her feeling the character of Dee hit a little too close to home.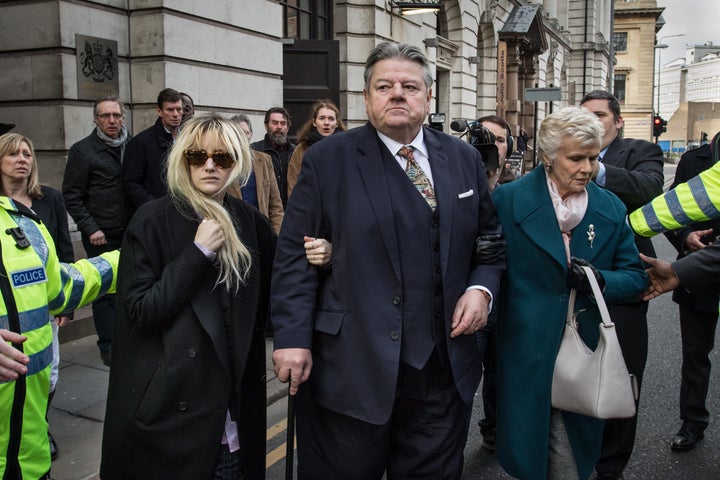 8. Andrea's also taken on a number of more light-hearted projects
Fans may also recognise her from 'Made In Dagenham', in which she starred alongside Sally Hawkins and Jaime Winstone.
9. Her party trick is "amateur contortionism"
Make of that what you will.
NOW READ:
Related