Screenwriter Jack Thorne, whose other credits include 'Skins' and 'This Is England '90', masterminded the four-part drama, which takes inspiration from the real-life events of Operation Yewtree, and Channel 4 have secured an all-star cast for the project.
'Harry Potter' legend Robbie plays comedian Paul Finchley, while Julie takes on the role of his wife of over 40 years, Marie - but they're not the only faces viewers will recognise.
The supporting cast consists of actors who have appeared in shows including 'Mr Selfridge', 'Blackadder' and 'Waterloo Road'.
Get to know the rest of the cast a little better here…
Tim McInnerny plays Karl Jenkins
His character: Karl may have been Paul's comedy partner for decades, but that doesn't mean their friendship has always been full of laughs. Instead, it's described as "deeply and mutually loyal but also built on long-standing resentment and jealousy".
Previous credits: 'Blackadder' fans will recognised Tim as the show's Captain Kevin Darling, and in 2011, he popped up in 'New Tricks'. Eagle-eyed 'Game Of Thrones' viewers will also have seen that he was in two episodes of the most recent series.
Andrea Riseborough plays Danielle 'Dee' Finchley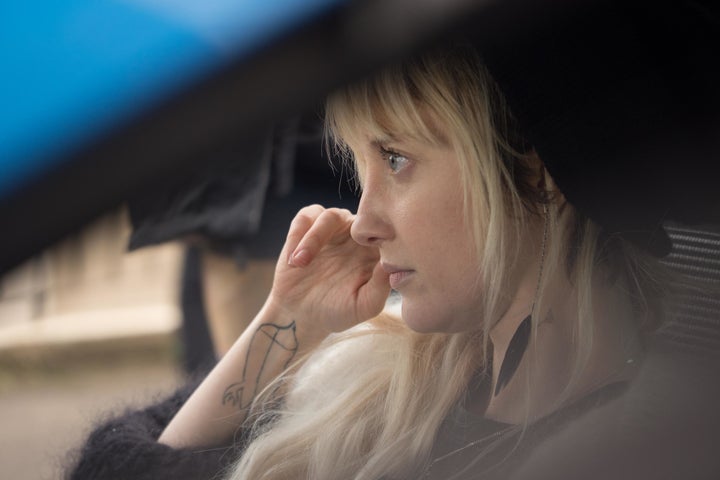 Her character: Paul and Marie's only daughter is a recovering addict, and mother of two, who is forced to reflect on her own past when the accusations come to light.
Previous credits: Andrea was nominated for a TV Bafta for her portrayal of Margaret Thatcher in the 2009 drama 'The Long Road To Finchley', and more recently landed roles in 'Birdman', 'Brighton Rock' and 'Never Let Me Go'.
Kerry Fox plays Zoe Darwin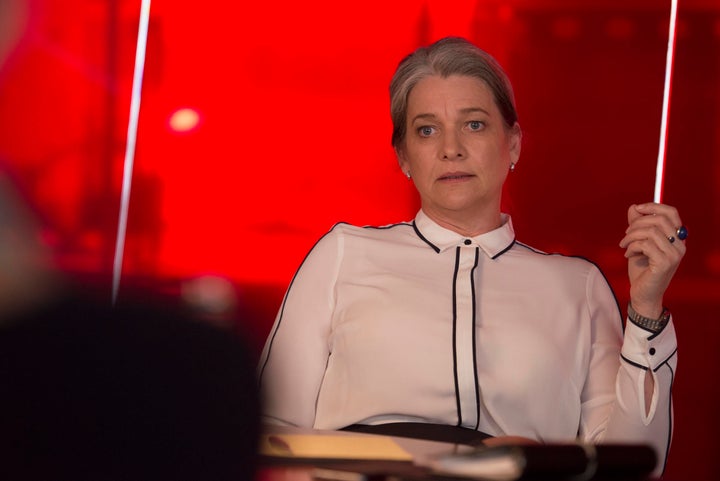 Her character: Zoe is Paul's barrister, who will take centre stage as the case heads to trial.
Previous credits: New Zealand-born actress Kerry has landed a number of film and TV roles over the years, appearing in 'New Tricks', 'Midsomer Murders' and 'Vera' on the small screen, as well as 'Burning Man' and 'A Trap For Cinderella', to name just two of her big screen productions.
Babou Ceesay plays Jerome Sharpe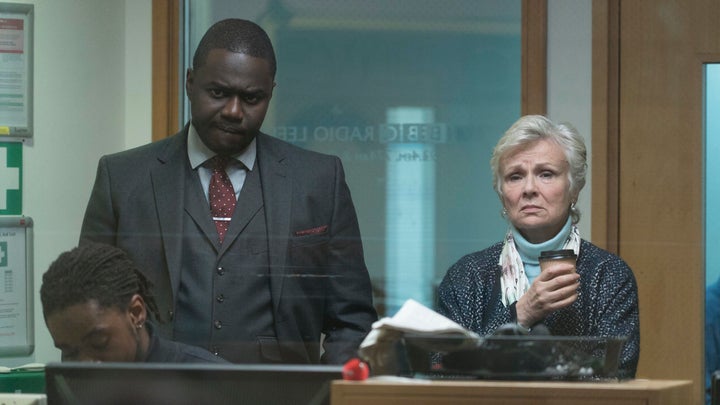 His character: "Straight-talking and savvy" lawyer Jerome is representing Paul, but can he get him off the hook?
Previous credits: Babou's film and TV career began 10 years ago, when he landed a part in 'Severance'. Since then, he's popped up on a number of popular shows, including 'Luther', 'Law And Order UK', 'Casualty' and 'Silent Witness'.
Kate Hardie plays Rebecca Thornton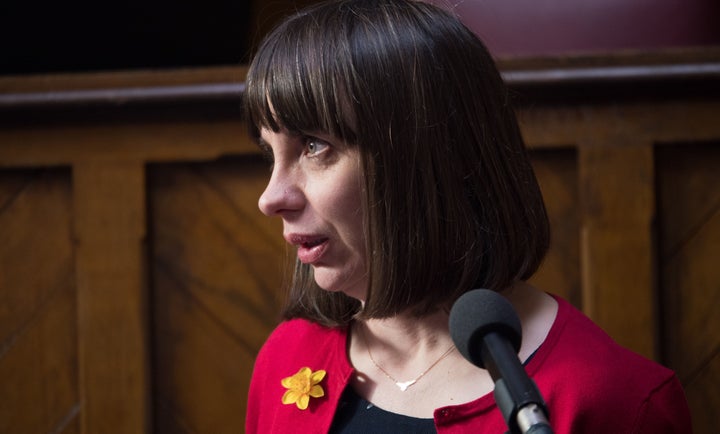 Her character: Rebecca is the first woman to step forward and accuse Paul of rape, stating that the crime took place in the early 1990s.
Previous credits: The actress landed her first TV role back in 1984, and in the years since she's worked on a variety of different projects. In 1987, she played a student nurse in 'Casualty', before starring in 1994 series 'Smokescreen', alongside Timothy West.
Nadine M
arshall plays DI Palmer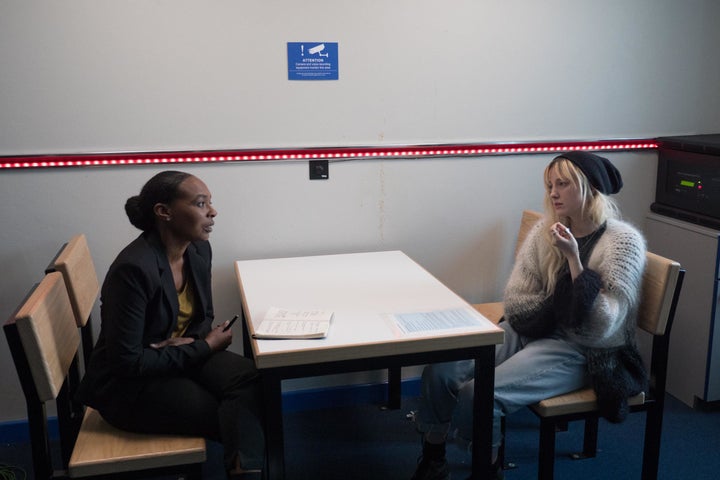 Her character: The police officer is in charge of leading the investigation into the historical sex offence accusations.
Previous credits: Nadine is one of the lesser-known 'National Treasure' stars, but this is far from being her first job. At present you can catch her in Sky Living's 'The Spa'.
See the latest 'National Treasure' episodes here.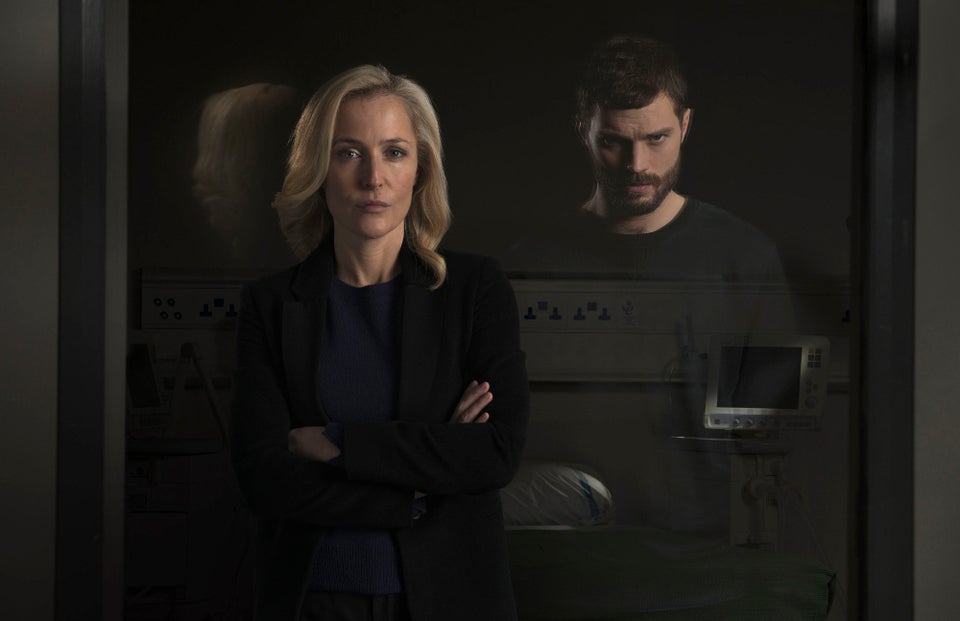 Top Drama Picks For Autumn 2016