Naz Shah should be suspended from the Labour Party for Facebook posts about Israel, shadow cabinet minister Lisa Nandy has said.
Speaking on BBC Daily Politics today, Nandy said Shah should be suspended from the party while an investigation was carried out.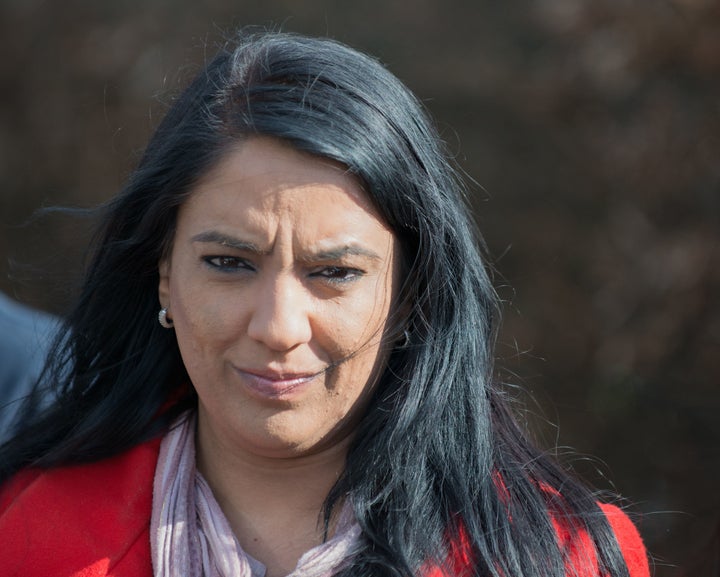 However as Nandy was speaking, Jeremy Corbyn's office issued a statement that said while what Shah had said was "offensive and unacceptable" - made no mention of a suspension.
Nandy said: "There has to be a suspension and an investigation when something like this occurs."
"We have to make sure we are not just saying we are opposed to antisemitism but we are acting."
Nandy, the shadow energy secretary, said she had made "clear" to Corbyn's office that she thought Shah should be suspended.
"We have a policy in the Labour Party that people who make antisemitic remarks are suspended and an investigation is carried out," she said.
"The right thing to do is to do a full investigation and make sure we don't tolerate antisemitism in our party at all."
In a Facebook post in 2014, before she became an MP, Shah shared a graphic which showed an image of Israel's outline superimposed onto a map of the US under the headline "Solution for Israel-Palestine Conflict - Relocate Israel into United States", with the comment "problem solved".
The post suggested the US has "plenty of land" to accommodate Israel as a 51st state, allowing Palestinians to "get their life and their land back".
It added that Israeli people would be welcome and safe in the US while the "transportation cost" would be less than three years' worth of Washington's support for Israeli defence spending.
Shah added a note suggesting the plan might "save them some pocket money".
After the posting was highlighted by the Guido Fawkes website, Shah released a statement in which she said: "This post from two years ago was made before I was an MP, does not reflect my views and I apologise for any offence it has caused."