Every week a group of parents and their children visit elderly people at a care home in Birmingham to help tackle isolation in the local community.
The babies and toddlers visit the Gower Gardens residential home to spend time with the residents and (hopefully) form cross-generational friendships.
Volunteer Sarah Steadman who organised the initiative after being inspired by Channel 4′s Old People's Home for 4 Year Olds, said: "It's a fantastic way of bringing people of all ages in the community together," she says. "My daughter loves coming and looks out for her special friends who live at the care home."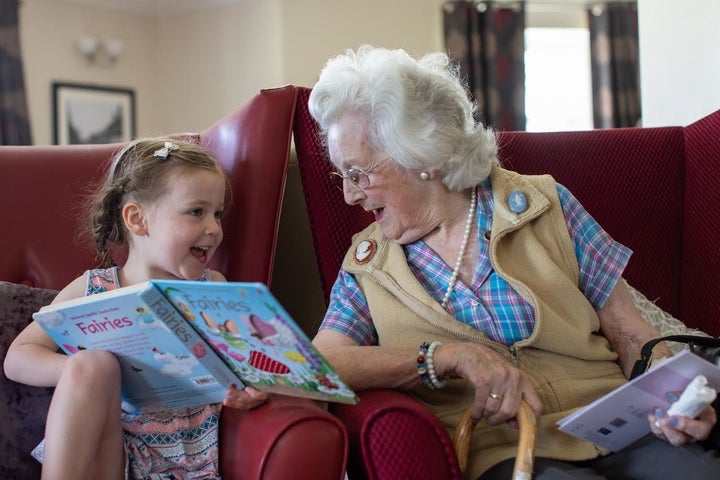 When the children arrive at the home they have a box with toys and books that they know they can use to read with their older friends. The mums also get a chance to speak to the residents, many of whom have dementia.
During the course of the 90 minute sessions, which take place in one of the lounges, they all get the change to enjoy a snack and a drink together too.
One of the residents, who is now in her nineties, told NCT staff, that the sessions give her a chance to reflect on how much things have changed since she was a mum.
"One mum even brought her triplets along. Incredible that she made the effort to go, managed to get everyone out of the house, arrive on time and look so happy to be there!"
"She commented on how children had so many toys these days and said her daughter used to play with saucepans and money," explained Steadman."Another lady talked about how she'd always wanted children and couldn't have them and these sessions were the highlight of her week."
Steadman said: "It's a win-win situation. Many of the people in the home have been parents themselves and so can offer advice and understanding about having little ones, and can offer ideas about games and activities.
"Being a new mother can be quite lonely at times and this is a great way of getting out of the house, meeting people and having fun."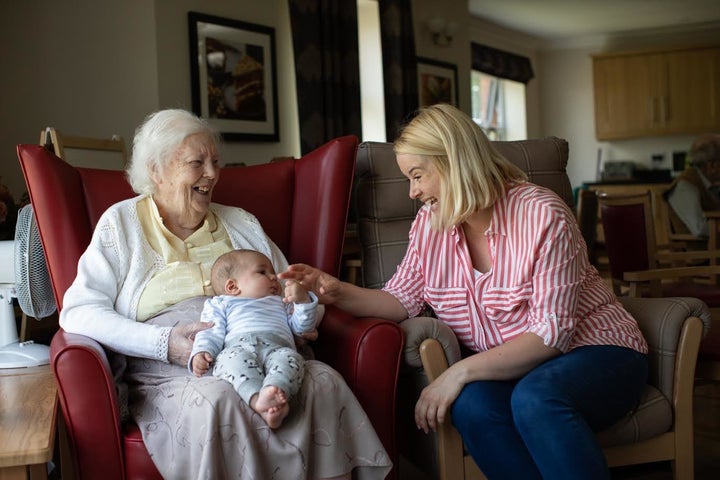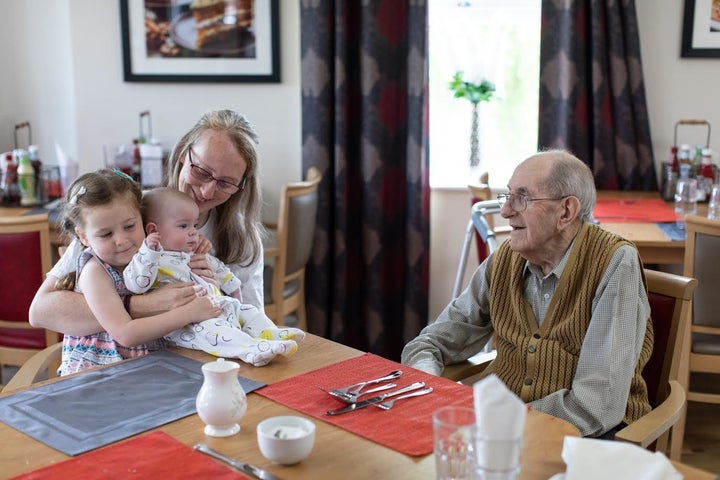 Loneliness is a growing problem in the UK: a report from the Campaign to End Loneliness found 3.9 million people in the UK would say the television is their main form of company on a weekly basis.
This is because over 51% of older people live alone, and 17% of older people are in contact with family, friends and neighbours less than once a week and 11% are in contact less than once a month.
"Elderly people can get quite lonely, as can new mums and events like this can have a really positive impact on everyone's wellbeing," says Steadman. And a higher percentage of women than men report feeling lonely.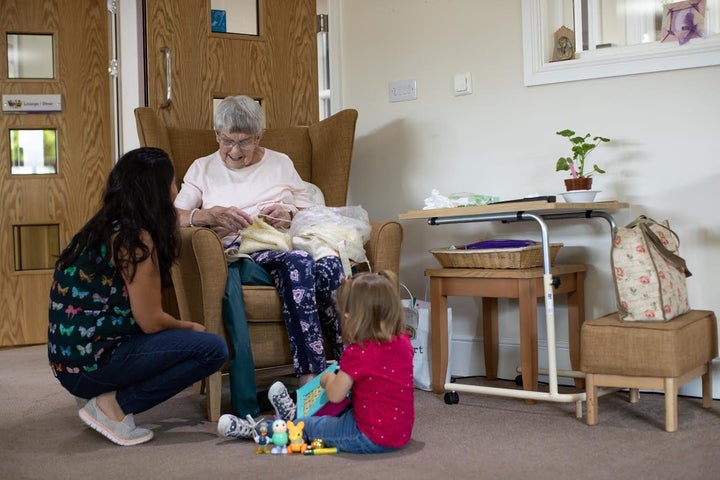 Loneliness isn't just an emotional problem - lacking social connections is a comparable risk factor for early death as smoking 15 cigarettes a day, and is worse for us than well-known risk factors such as obesity and physical inactivity. Loneliness increases the likelihood of mortality by 26%.
Amanda Tomlinson, chief executive at Black Country Housing Group, who own the care home, say: "It's wonderful to see the smiles on the faces of the residents when the children come in.
"Seeing and interacting with the babies and toddlers is the highlight of the week for many of the residents. They love the visits and really look forward to playing with the children and chatting to the mums. It makes them feel part of the wider community."