Neighbours celebrates a huge 35 years on air this month, and over that time we've gotten to know hundreds of Erinsborough residents who've moved in and out of Ramsay Street.
However, there's also been plenty of other well-known faces who have popped up in Ramsay Street as the soap is rather partial to a random celebrity cameo, as this lot prove...
Janet Street-Porter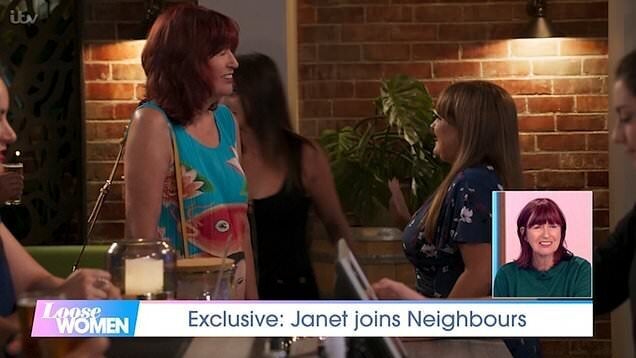 The Loose Women star popped up in an episode playing herself in 2019, when she was seen at the Waterhole having a drink.
JSP later revealed she had a surprise connection to Colette Mann, the actor who plays Sheila Canning, as they used to work together on Australian television in the 1980s.
She told her Loose Women co-stars: "I hosted a daily TV show at seven o'clock every evening on one of the main channels, channel nine, and the actress, whose bag I nicked [in the scene], worked with me!
"So when I went on the set she went 'well, I haven't seen you for a few years!'" But Janet had forgotten her name, joking: "I was thinking what's her name, what's her name, what's her name!"
Emma Bunton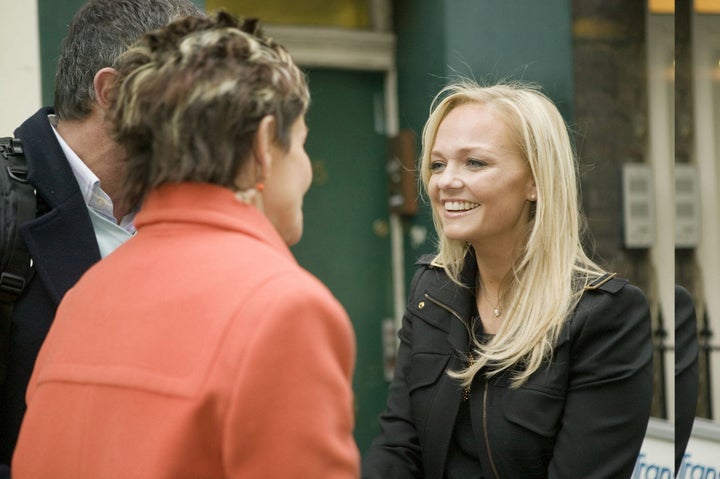 While Posh was off rebranding herself as a fashion designer in a post-Spice Girls world, Emma Bunton was busy hanging out with Karl and Susan Kennedy, when she popped up in a series of episodes filmed in the UK in 2007.
Lily Allen
Lily Allen paid a visit to Erinsborough at the height of her fame in 2009, when she dropped in to have a chat on Zeke Kinski's radio show, also singing her song 22 on the airwaves.
Neil Morrissey
The Men Behaving Badly star officiated the nuptials as Karl and Susan Kennedy renewed their wedding vows on the Thames.
However, proceedings were interrupted by a pregnant Izzy Hoyland, who dropped the bombshell that she was carrying Karl's baby.
Shane Warne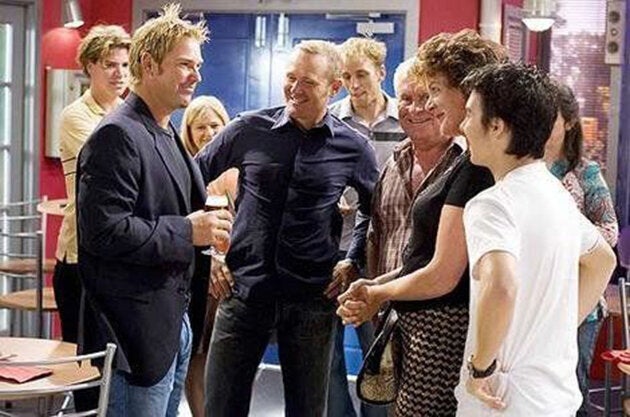 Warnie (as he's known Down Under) had a cameo role in the soap in 2006, when he visited Charlie's Bar to meet the locals, who were dumbfounded to be in the presence of the cricket legend.
Courtney Act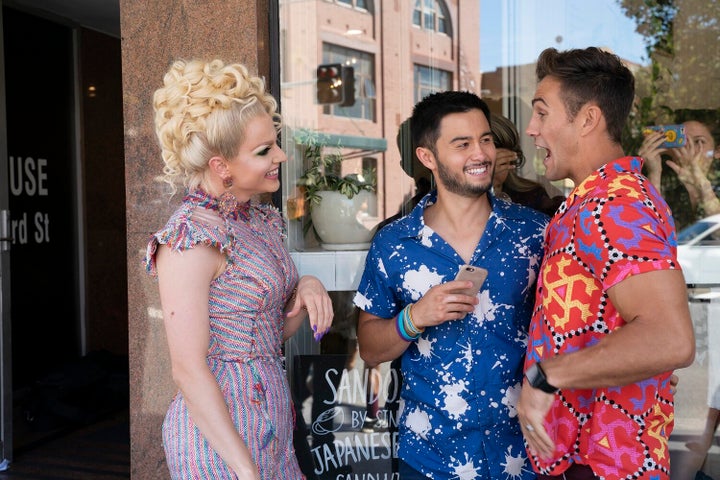 RuPaul's Drag Race star Courtney Act, who originates from Australia, made a cameo in Neighbours' special Mardi Gras episode, which saw couple David Tanaka and Aaron Brennan heading to Sydney for the LGBTQ street celebration.
Jake Shears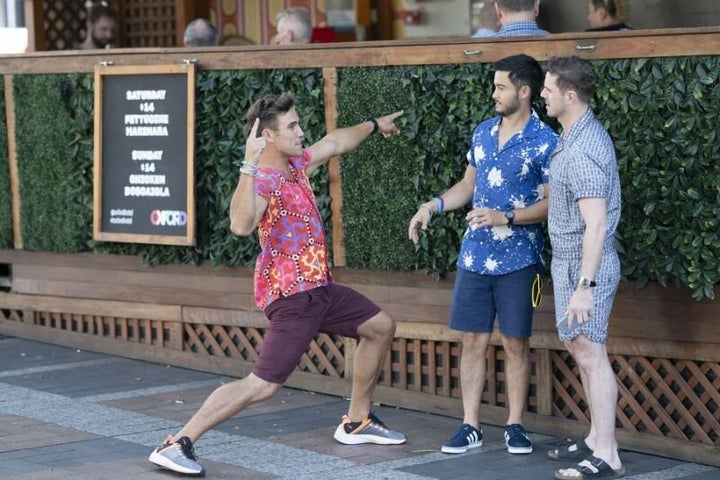 Scissor Sisters frontman Jake Shears was also part of the 2020 Mardi Gras episode, with Aaron approaching him, claiming to have previously danced for his band.
Hanson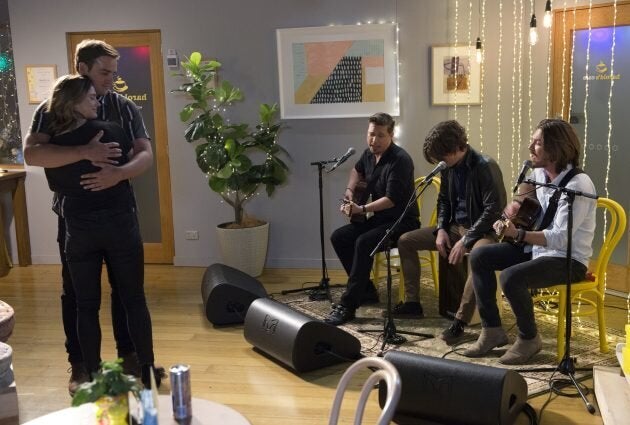 The US boyband, famous for their 90s hits Mmmbop, treated couple Kyle Canning and Amy Williams to a private show in the coffee shop in 2019.
Matt Lucas and David Walliams
The Little Britain pair took their characters of Lou and Andy Down Under when the appeared on the soap in 2007.
While they didn't have a speaking part, they could clearly be seen in the back of a scene involving Pepper Steiger getting up to their usual tricks.
Paula Abdul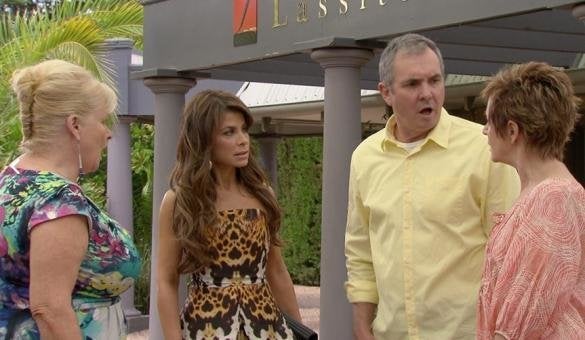 Former American Idol judge Paula found herself at the end of unwanted attention from Karl Kennedy when she appeared on the soap in 2014, with the local doctor confessing he'd been harbouring a life-time crush on the Straight Up singer.
Sinitta and Jonathan Coleman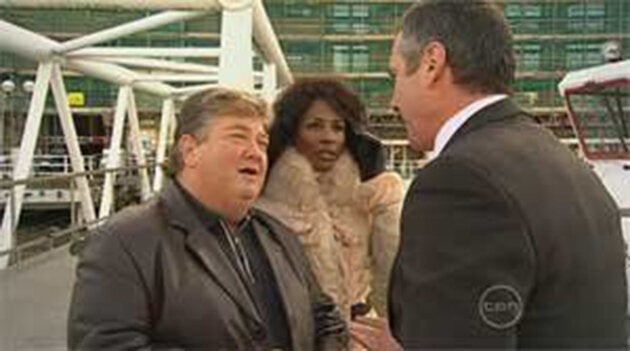 Proving there's more to her than her 80s hit So Macho and wearing palm leaves on The X Factor, Sinitta appeared in Neighbours in 2007, when she and radio DJ Jonathan played witnesses at Karl and Susan's wedding on the Thames.
Clive James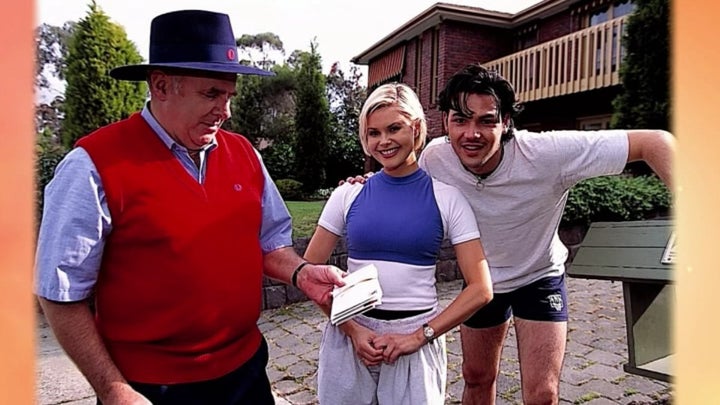 The late chat show host had a blink-and-you'll-miss-it role as a postman in 1996, but most of his scenes were sadly left on the cutting room floor.
Script writer Helen MacWhirter told Perfect Blend of his performance: "Clive's such a spunk. From what I can recall though, I think I wrote a lot more for his character than what eventually appeared on the screen."
Julian Clary
Comic Julian Clary made a fleeting appearance in 2007, when Izzy Hoyland stopped him in the street to use his mobile phone during the episodes shot in London.
Jess Glynne
The British singer was one of the acts who was booked to perform at the Live At Lassiters festival in 2019, singing one of her hits in the Waterhole pub.
Michael Parkinson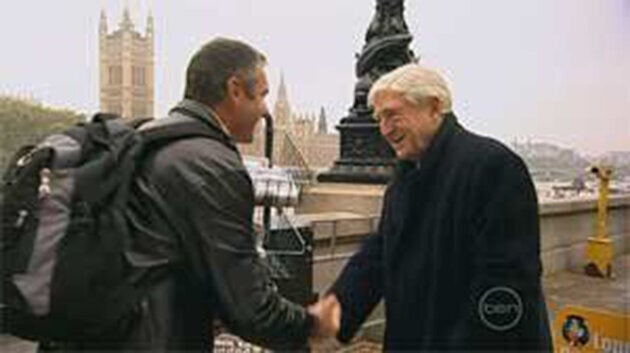 The talk show legend proved to be a recognisable face for London tourist Karl Kennedy in 2007, when the doctor bumped into him in the street and asked for an autograph.
Andre Rieu
In one of the soap's most bizarre scenes ever (and that's saying something), the Dutch violinist paid a visit to Ramsay Street to surprise Paul Robinson's wife Rebecca, and soon all the residents were waltzing around the cul-de-sac.
Tim Vine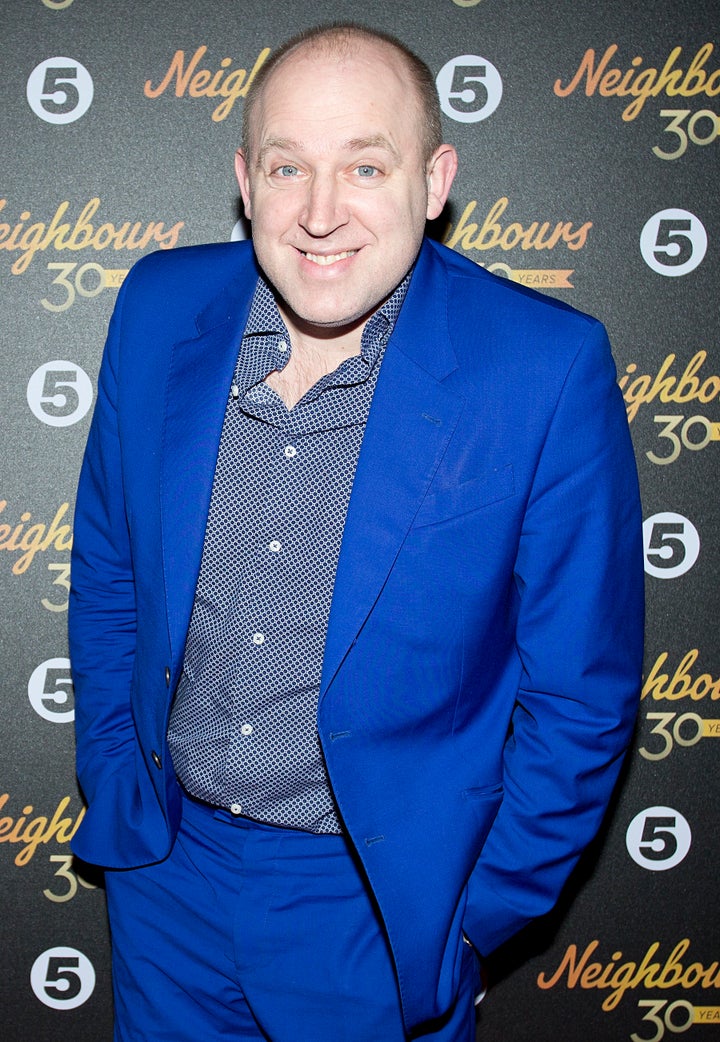 The comic made a random appearance in 2009, when he popped up asking for directions to Lassiters Hotel.
Jo Whiley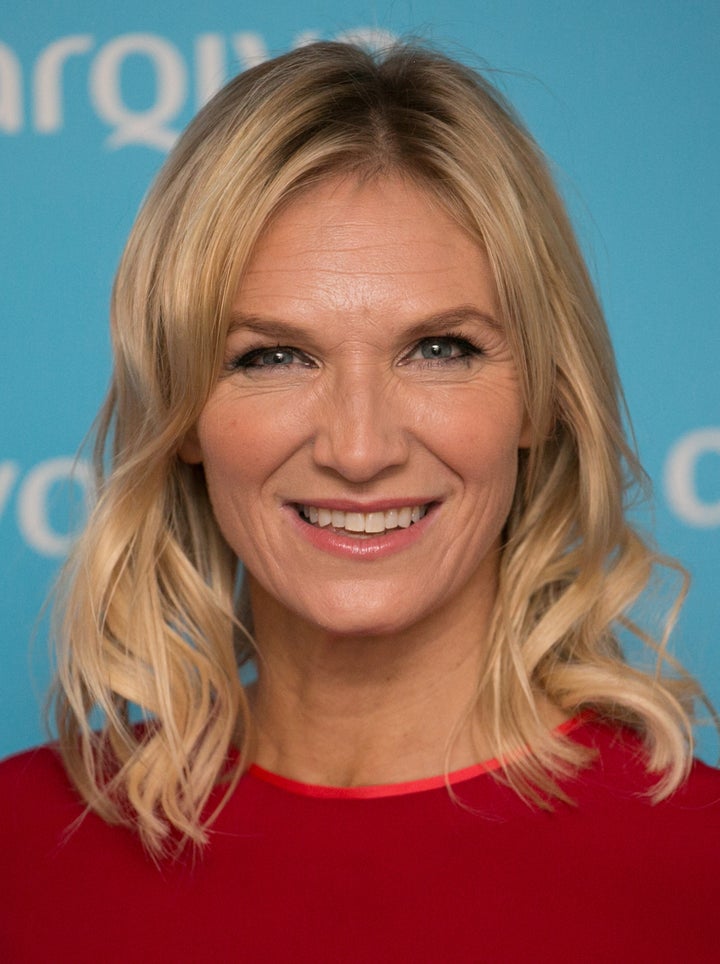 The Radio 2 DJ had a non-speaking role in the 2007 London episodes, when Susan Kennedy asked to borrow a napkin from her to write down a number.