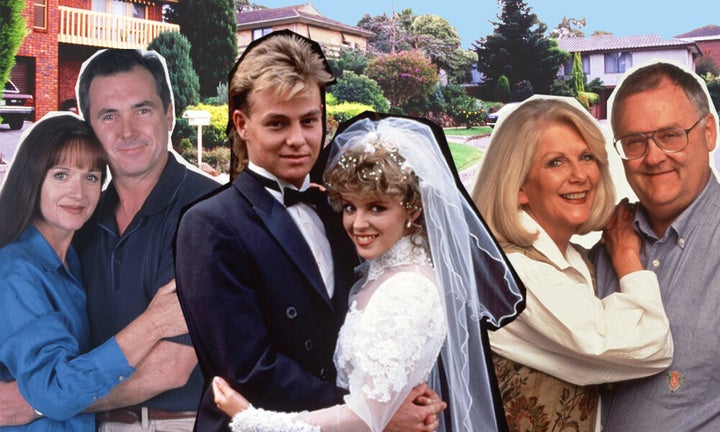 This article was originally published for Neighbours' 35th anniversary in 2020.
After some tough competition, we are finally into the top 10 of our countdown of Neighbours' greatest characters of the past 37 years.
10. Helen Daniels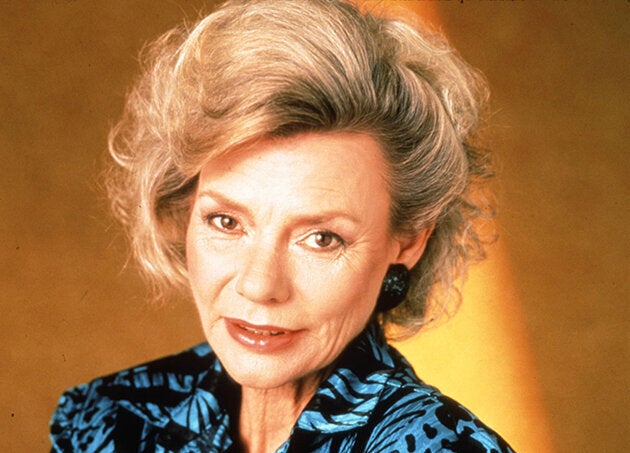 Ask any 80s or 90s kid to name their favourite fictional granny, and Helen would top the list. Firm but fair, she was the voice of wisdom, providing a listening ear and a shoulder to cry on. Refreshingly, she also got on well with her son in law, Jim.
Helen brought a touch of class to Erinsborough and had her own life outside of the Robinson clan, establishing the chauffeur company Home James. Unfortunately she also had a knack for marrying bigamists or men who dropped dead soon after their nuptials. Helen also couldn't get enough of holidaying in the Bungle Bungles and painting some of the worst portraits ever known to man.
=8. Scott Robinson #2 and Charlene Robinson
Jason Donovan, 1986-89; and Kylie Minogue, 1986-88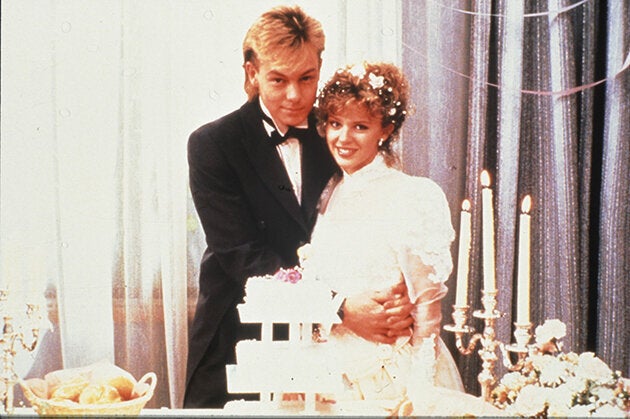 The Neighbours golden couple, nice guy Scott and feisty Charlene were so popular that their wedding attracted an astonishing 19.6 million UK viewers. They didn't get off to a great start – schoolboy Scott was punched by tomboy 'Lennie' when he caught her breaking in to her mum Madge's house. But we all soon became obsessed by their suburban Romeo & Juliet relationship, which flourished despite opposition from their concerned families.
Scott was one of Neighbours' original male pin-ups, a good guy who formed a band with his mate Mike and aspired to break into journalism. Strong-willed dungaree-clad Charlene fought like cat and dog with her mum Madge and became a role model for teenage girls thanks to her apprenticeship as a mechanic.
These two had so much charm together, and reflected a more innocent time. There will always be a place in our hearts for Scott and Charlene – even if re-watching their wedding video is what killed poor Helen.
7. Mrs Mangel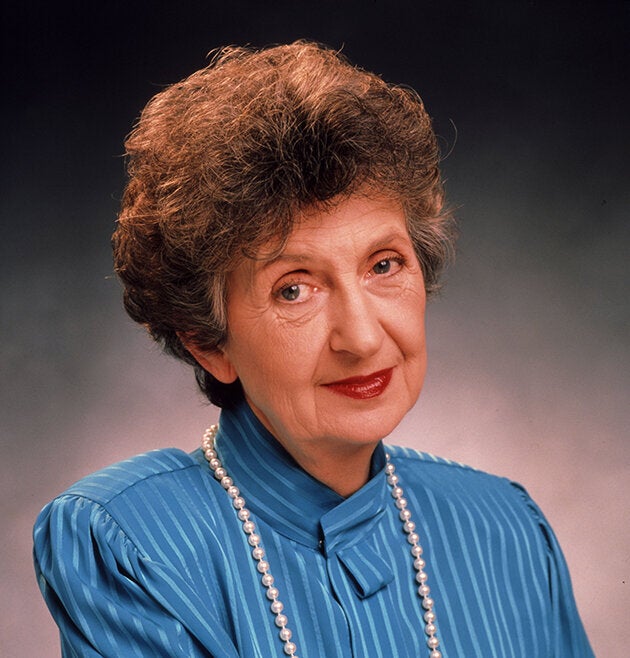 Soaps don't tend to feature outright gossipy characters anymore, which is a shame. Although they may feel outdated, there's still loads of comic mileage to be had from a nosy neighbour. So let's all bow down before the mighty Nell Mangel, the greatest busybody to ever twitch a curtain.
Harking back to a bygone, almost Victorian set of values, Mrs Mangel was constantly aghast at the rough and ready Ramsay Street shenanigans. ("This street leaves a lot to be desired," she exclaimed while moving in). She was especially horrified by the antics of the local teenagers, kept a tight rein on her granddaughter Jane and would constantly clash with the equally formidable Madge Bishop. Despite all this, she had a fondness for Bouncer the dog and harboured an unrequited crush on her lodger, "Mr Bishop".
It's astonishing to think that one of the greatest comic creations to ever grace soaps was only in Neighbours for 18 months, but that's testament to Mrs Mangel's impact.
6. Toadie Rebecchi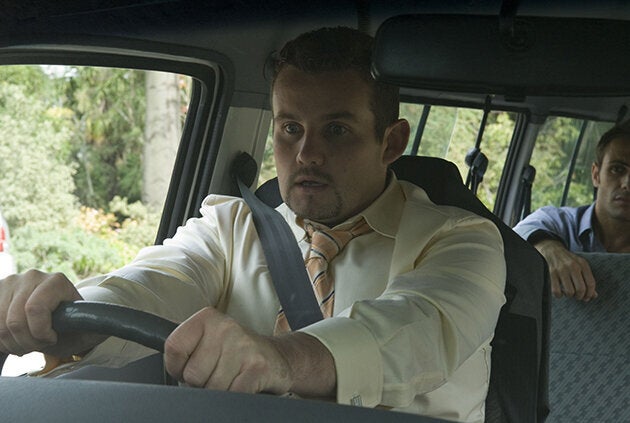 One of the greatest joys of watching soaps is in seeing the lives of long-term characters unfold over many years, with Toadie being a prime example. Brought in on a recurring basis as the 'tearaway teen' brother of established character Stonefish, Toadie quickly became a fan favourite.
We've seen him go from a class clown with a tendency towards vandalism to becoming a lawyer, a family man and a respected pillar of the community. Along the way he's ditched the Hawaiian shirts and the greasy ponytail and embraced suburban office attire and a crew cut.
Toadie's love life has been disastrous (the repercussions of the Dee/Andrea saga are still being felt) and he'll always miss Sonya, who wonderfully always called him by his real name, Jarrod. But Karl and Susan still keep an eye out for him. This Aussie everyman has earned his place among the Neighbours greats and we hope he's around for many more years to come.
5. Madge Bishop
Anne Charleston, 1986-92; 1996-2001; 2015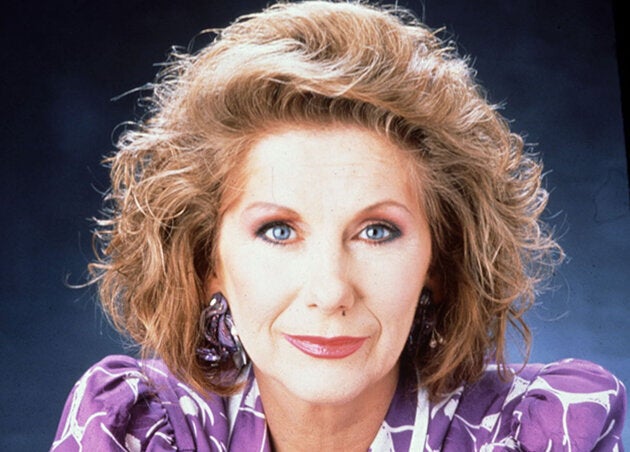 Representing generations of Aussie women whose toughness earned the respect of their menfolk, Madge was a forthright force of nature. A classic soap matriarch, she arrived carrying a whole load of emotional baggage - her husband had cheated on her, her son was in jail and her daughter was a teen runaway.
Madge soon became one of the audience's favourite characters, and we loved her exasperated maternal cries of "Charleeene!"
Opposites Attract, as future Neighbours guest star Paula Abdul once sang, and Madge's unlikely relationship with Harold cemented her status. He was her first boyfriend from their youth in Brisbane and their rekindled romance saw Madge head up the aisle again. (To the dismay of Harold's landlady, Mrs Mangel).
Madge's biggest moment came in 1991 during a dream drive around Australia which turned nightmarish when Harold was swept off some beachside rocks to his 'death.' (We sometimes wake up in a cold sweat with Madge's hoarse wail – "Harold! Answer me, love!" – ringing in our ears).
Happily, the two would be reunited five years later, until Madge's moving death from pancreatic cancer in 2001. In true Neighbours style, Ghost Madge paid Harold a visit for the 30th anniversary.
4. Harold Bishop
Ian Smith, 1987-1991; 1996-2009; 2011; 2015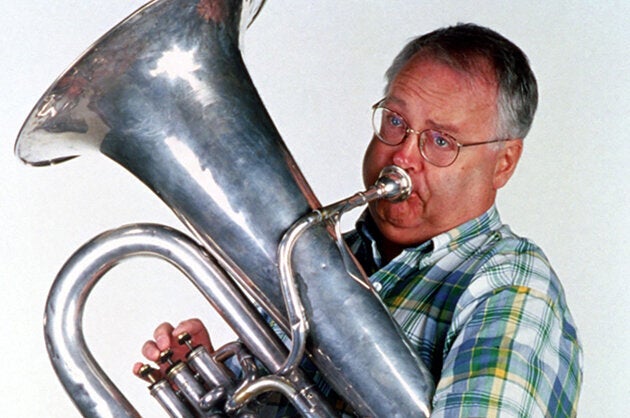 A tuba-playing Salvation Army volunteer, prim and proper Harold was an old-fashioned fusspot who became the heart and soul of Neighbours. His marriage to the fiery Madge provided viewers with a classic partnership, as did his rivalry and eventual friendship with Lou.
We thought we'd seen the last of the coffee shop king in 1991 when he was missing, presumed dead. But in the best soap resurrection since Bobby Ewing, Harold reappeared five years later, suffering amnesia and calling himself Ted. Poor Harold would lose several family members along the way, including daughter Kerry and son David, but he and Madge also welcomed the odd troubled youth into their home.
Deservedly driving off into the sunset in a trailer to live the great Australian retirement dream, we still miss old Jelly Belly.
=2. Dr Karl Kennedy and Susan Kennedy
Alan Fletcher, 1994-; and Jackie Woodburne 1994-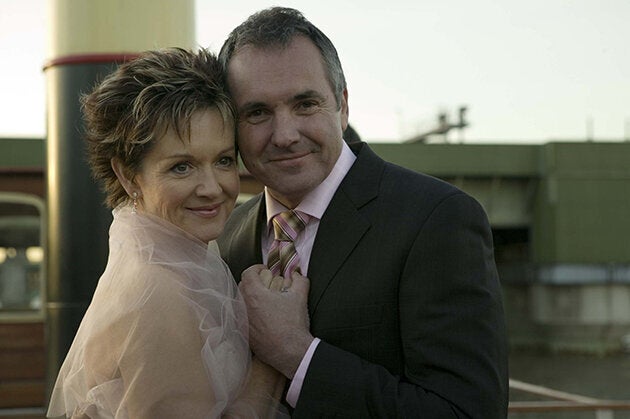 He's the doctor with the implausibly broad array of medical specialisms. She's the respected principal of Erinsborough High who exudes calm authority. Together this dream team are the ones their neighbours turn to in times of crisis – the bedrock of Ramsay Street. But it hasn't always been plain sailing for the Kennedys.
Arriving with their three children – Malcolm, Libby and Billy – in tow, Karl and Susan were a solid, dependable family unit. Karl's affair with his younger secretary Sarah would later put the cat among the pigeons, leaving Susan truly devastated. (Little did she know that worse was to come in the form of Izzy).
These two have divorced and remarried and thankfully are currently very much 'on'. They've survived infidelity, amnesia, surrogacy, multiple sclerosis and having a living room which sometimes resembles a thoroughfare.
We still don't know exactly what's in their secretive 'blue box' that's stashed away in their bedroom – although we can have a pretty good guess. But we do know that whatever life throws at them, Karl and Susan will make it.
1. Paul Robinson
Stefan Dennis, 1985-93; 2004–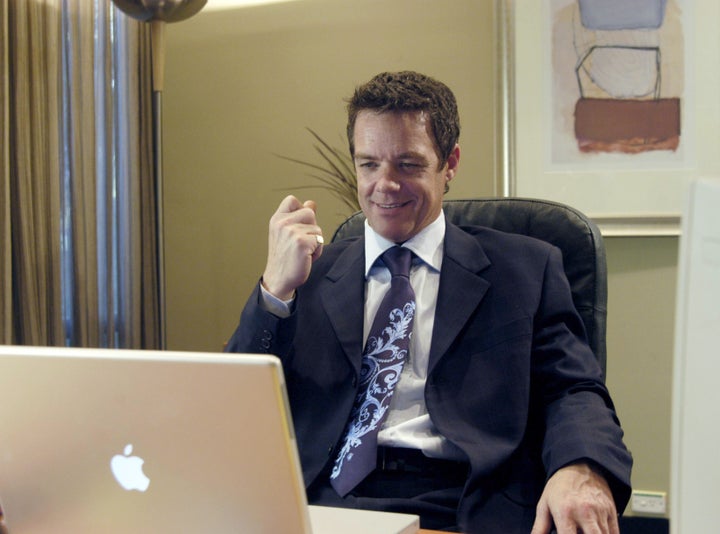 The lothario of Lassiters, Paul is the scoundrel that Neighbours viewers absolutely love to hate. He's been around since episode one, although there was a decade-long break. Starting off as a pretty quiet, decent young man, his doomed first marriage to twisted Terry soon started Paul on the road to villainy.
Pursuing success in business has pushed Paul to be ruthless in his dealings, trampling on anyone who gets in his way. He does it with such relish that you can't help but enjoy his schemes, no matter how extreme.
He's one of the most married men in soap, and recently his four surviving ex-wives – Gail, Christina, Rebecca and Lyn – showed up in an unsuccessful bid to stop him marrying wife number six, Terese.
Paul has done it all over the years – he's been an international fugitive, he burned Lassiters to the ground, he had a brain tumour which curtailed his evil deeds, he's been pushed off a balcony and he even lost a leg. We can't imagine Erinsborough without him.