A well-known neo-Nazi and National Front organiser has come out as gay and opened up about his Jewish heritage after peddling hate for more than 40 years.
Despite being active within white supremacist groups as recently as the start of this year, Kevin Wilshaw announced he now is quitting the far-right after being subjected to abuse over his sexuality.
He told told Channel 4 News: "On one or two occasions in the recent past I've actually been the recipient of the very hatred of the people I want to belong to."
"If you're gay, it is acceptable in society but with these groups of people it's not acceptable.
Wilshaw, who was arrested for online race hate offences in March, continued: "It's a terribly selfish thing to say but it's true. I saw people being abused, shouted at, spat at in the street – it's not until it's directed at you that you suddenly realise that what you're doing is wrong."
He told Paraic O'Brien that he not only feels "appalling guilty" over his past behaviour, but that he now wants to "hurt" other extremists.
"I want to do some damage as well - not to ordinary people but to the people who are propagating this kind of rubbish.
"I want to hurt them, show what it's like for those who are living a lie and be on the receiving end of this type of propaganda."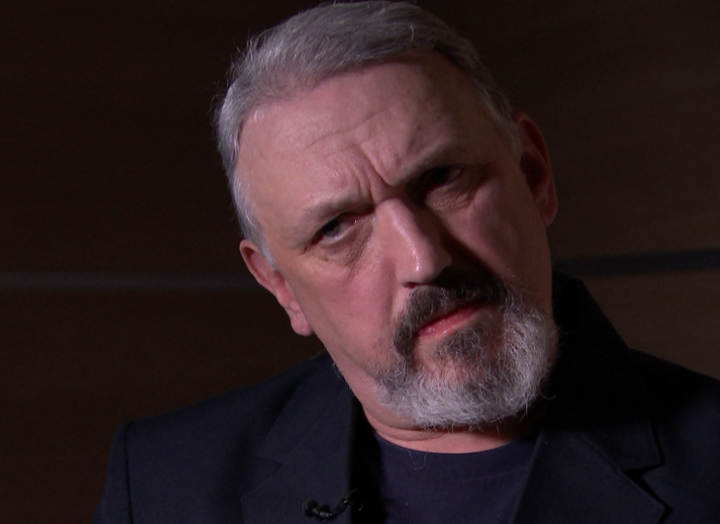 However, he added that he would find it difficult to "fill a void" that far-right groups had occupied since his childhood.
In the past, Wilshaw was part of groups including the British National Party and the Racial Volunteer Force.
In the 1990s he was arrested for vandalising a mosque in Aylesbury and admitted to smashing a chair over someone's head during a by-election in Leeds.
Despite the fact his mother was part-Jewish, he wrote about his hatred of "the Jews" on his application to join the National Front, saying he wanted to be "a member of a group of people that had an aim".
"I thought getting involved in that kind of thing would be comradeship," he said.
"Even though you end up being a group of people that through their own extreme views are cut off from society, you do have a sense of comradeship in that you're a member of a group that's being attacked by other people."
Wilshaw added: "That term 'the Jews' is the global faceless mass of people. You can't personalise it, it's not individuals.
"That's the generalisation that leads to 6 million people being deliberately murdered."