The note is one of four to feature a tiny engraved portrait of Jane Austen on it which are worth between £20,000 and £50,000.
The artwork's creator, specialist micro-engraver Graham Short, revealed he spent one of the notes in the Dickinson & Morris Ye Olde Pork Pie Shoppe in Melton Mowbray, Leicestershire, on Friday.
"Now, I'm just hoping someone finds it in time to get some extra money for Christmas."
The BBC reported that although staff at the shop had "scrutinised" the notes in the till, they had not come across the famed note.
The artist decided to commemorate Austen on the notes as next year marks the 200th anniversary of her death.
The unique engravings can only be seen in certain lights with the author's picture positioned on the transparent part of the plastic note next to the images of Winston Churchill and Big Ben.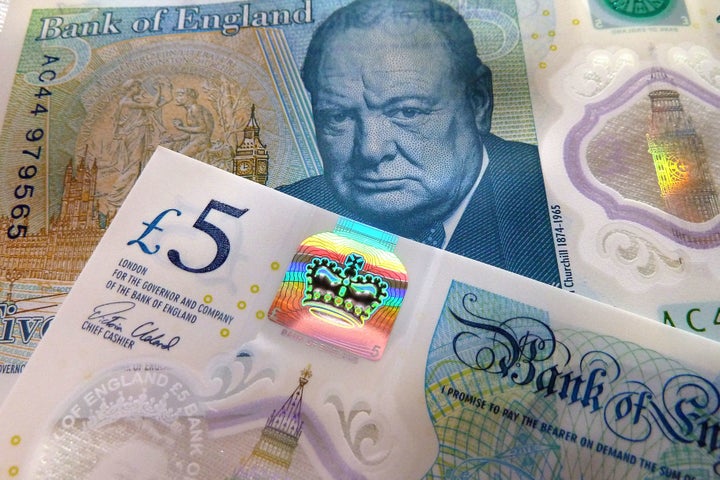 The notes also have quotes from the writer's work. A microscope is needed to see the images clearly.
The four notes have the serial numbers AM32 885551, AM32 885552, AM32 885553 and AM32 885554.
Two of the others have been spent in Caerphilly, south Wales, and Kelso, Scotland, while the final note will apparently be spent in Northern Ireland.
Anyone in possession of one of the special notes has been advised to contact the Tony Huggins-Haig Gallery in Kelso, which launched the project.
Huggins-Haig told the BBC: "All of Graham's work has an insurance valuation of about £50,000 at the moment. It's a reasonable estimate.
He added: "It is very much the Willy Wonka golden ticket."
Short's last work, an engraving of the Queen on a pinhead, sold for £100,000.