While we all know using a reusable coffee cup is better for the environment, it's easy to forget or misplace them – or you may have simply not got round to buying one yet.
As a result, many disposable cups are still be thrown away up and down the country, contributing to the world's growing plastics problem.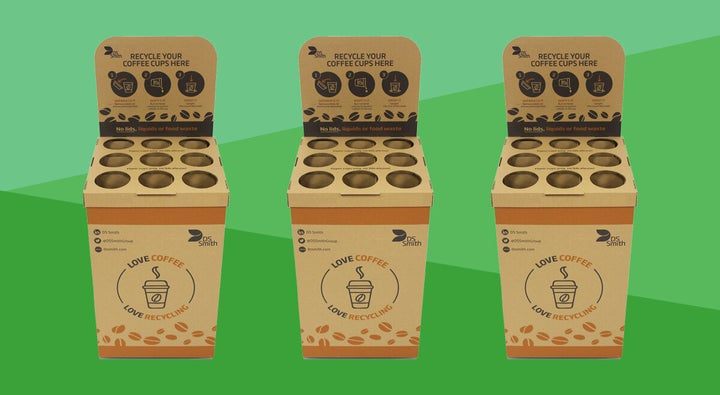 But one company is hoping to change that, meaning you can still enjoy your cup of coffee. DS Smith, a sustainable packaging solutions provider, is calling on independent businesses across the UK to make bigger and more urgent adjustments to the way they recycle coffee cups, by launching a new recycling scheme.
According to DS Smith, in the UK up to 7.8 million cups end up in landfill or are burned every day, with 58% of British workers disposing of their cups at work.
To tackle the problem, it has designed a Coffee Cup Drop Box, made from recycled paper (obviously), which holds around 700 cups and is available to over 2.7 million businesses in the UK. Once full, the boxes are collected by Royal Mail and returned to DS Smith's paper mill where cups will be recycled back into paper packaging products.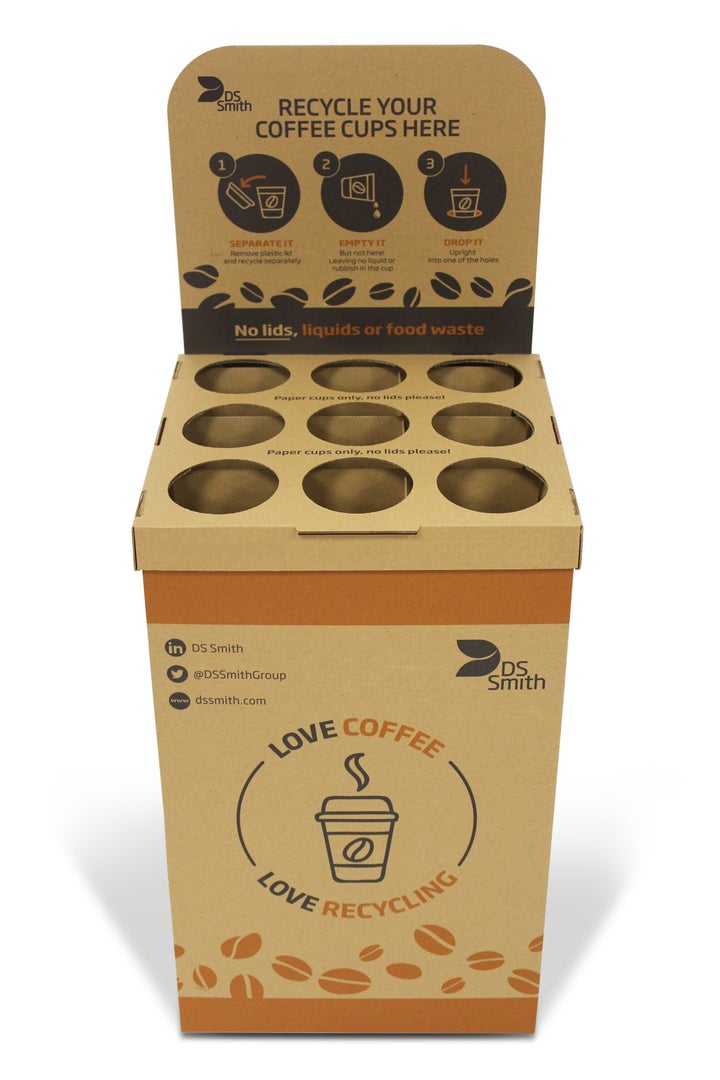 Jochen Behr, Head of Recycling at DS Smith, said of the scheme: "Through our Coffee Cup Drop Box we can provide the much-needed national infrastructure to reduce the 7.8 million coffee cups that are currently falling through the gap on commutes, in offices and across the UK."
Small, medium and large-sizes businesses can join the scheme by purchasing them from DS Smith online from October 2019 for £15.
We all work hard to earn our money – so it shouldn't feel like hard work to spend it well. At HuffPost Finds we'll help you find the best stuff that deserves your cash, from the ultimate lipstick to a durable iron to replace the one that broke (RIP). All our choices are completely independent but we may earn a small commission if you click a link and make a purchase.