Coronavirus has changed everything. Make sense of it all with the Waugh Zone, our evening politics briefing. Sign up now.
Keir Starmer has started to reshape Labour's top team after he was elected to succeed Jeremy Corbyn as leader.
He will lead a team of six new shadow ministers tasked with responding to the coronavirus crisis gripping the UK.
The Covid-19 committee was formed as staunch allies of the ex-leader, Ian Lavery, Barry Gardiner and Jon Trickett, were all cut from the shadow cabinet on Sunday afternoon.
The Covid-19 committee of newly-appointed or re-appointed shadow ministers will include:

Anneliese Dodds, who has been named shadow chancellor, replacing John McDonnell who had earlier signalled he planned to leave frontbench politics.
Starmer's former leadership rival Lisa Nandy as shadow foreign secretary. The former post-holder, Emily Thornberry, is expected to remain in the shadow cabinet but in a different role.
Nick Thomas-Symonds as shadow home secretary
Rachel Reeves, who was hotly tipped for a shadow Treasury role, who will be shadow chancellor of the Duchy of Lancaster. Her job will be to oppose Cabinet Office minister Michael Gove.
Jonathan Ashworth, who will remain as shadow health secretary
Angela Rayner, who was elected deputy on Saturday, and has been named party chair.
The shadow ministers will work together and hold the government to account during the pandemic.
Starmer said: "We are living through a national emergency. Under my leadership, the Labour Party will always act in the country's interest to save lives and protect livelihoods. That will be the number one priority of my shadow cabinet.
"We will be a responsible opposition that supports the government where we believe they are right and challenge them when we believe mistakes are being made."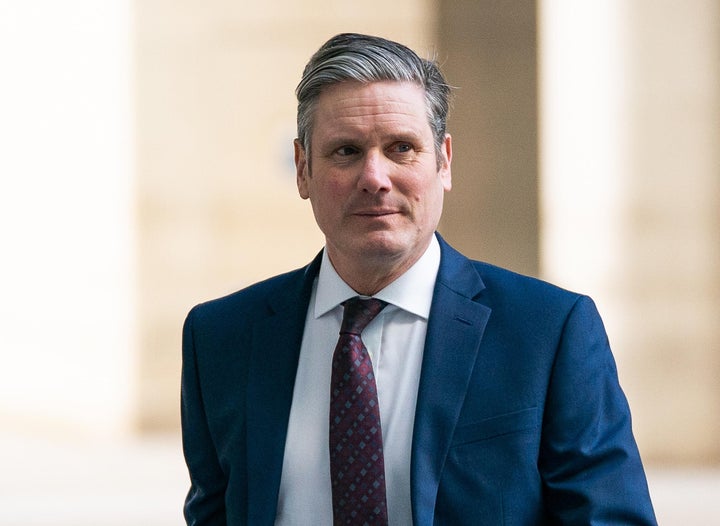 The reshuffle will be completed on Monday but Starmer has yet to indicate whether Rebecca Long-Bailey, who is currently shadow business secretary, will have a role.
Nick Brown has been re-appointed chief whip and Angela Smith remains shadow leader of the Lords.
Shadow international trade secretary Barry Gardiner was the first frontbencher relieved of his role, it emerged on Sunday.
The Brent North MP tweeted he had "received a courteous phone call" from the new leader.
Labour party chairman Ian Lavery and shadow cabinet office minister Jon Trickett, both staunch allies of the former leader, have also left the shadow cabinet.
Lavery tweeted that it had been a "privilege" to serve and warned in a parting barb to the Remainer that the new leadership must "reconnect with our heartland communities who felt so badly let down by our deafness on Brexit".
Trickett also said he had received a phone call.
Starmer, who served as shadow Brexit secretary under Corbyn, secured a commanding win in the election on Saturday.
Angela Rayner, meanwhile, was elected deputy leader of the Labour Party.
Starmer won the leadership with 275,780 votes, or 56.2%, of the 490,731 votes cast.
Rayner won the deputy leadership with 228,944 votes, or 52.6%.