Women outnumber men on the New Year's Honours List, making up more than half of the total recipients.
Senior awards include a CBE for journalist Angela Rippon for services to dementia care; a CBE for Anna Wintour, editor-in-chief of Vogue, for her services to fashion; a CBE for Justine Roberts, co-founder and CEO, Mumsnet and Gransnet; and a CBE for Anya Hindmarch, fashion accessories designer.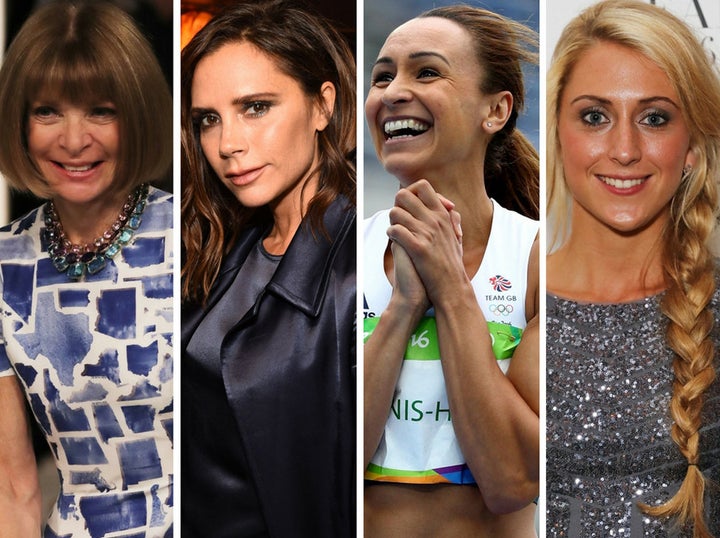 This year there are 603 successful women candidates in the list, representing just over 50% of the 1,197 total number.
In 2016, women made up 48% of the total list. In 2015, women were just under 50%.
This year's list has proven more diverse and inclusive than ever, with a record-number of recipients from a Black, Asian and Minority Ethnic (BAME) background and 8.5% of successful candidates considering themselves to have a disability (under the Equality Act 2010).
Many female sports personalities also made the list, including Katherine Grainger, the first female Olympian to win five medals at five games, for services to rowing and charity; a damehood for Jessica Ennis-Hill for services to athletics; CBE for Olympic cyclist Laura Kenny (and her husband Jason Kenny), for services to cycling; and other awards include another married couple, an OBE for Kate Richardson-Walsh and an MBE for Helen Richardson-Walsh following Great Britain's first women's Olympic hockey gold medal. BBC Young Sports Personality, Ellie Robinson receives an MBE after claiming a swimming gold medal.
In total, 74% of awards in the New Year's Honours List will go to people who have undertaken outstanding work in or for their local community and women are leading the way in this respect.
One of the oldest recipients, 94-year-old Janet Gillespie receiving a British Empire Medal (BEM) for her charitable service, having spent over 60 years volunteering for Poppy Scotland, beginning with selling poppies in 1952 and only retiring last year.
Those receiving awards include an MBE for Susan Green, for services to education and the community in London. She has volunteered with the Samaritans for over 30 years, including supporting inmates at Feltham Young Offenders Institute and Wormwood Scrubs Prison.
There is an MBE for Agnes Whyte, Chair of Breathe Easy in Kirkcaldy for her services to people with lung conditions. She has raised substantial sums for her local hospital and the British Lung Foundation and successfully campaigned to get smoking in cars containing children banned as it had been in the rest of the UK; and a BEM for Vivien Cooper, who has volunteered for 50 years at the Didcot Railway Centre and Great Western Society, where she has supported heritage and education activities.
There are a number of prominent women who have received Honours at the highest levels.
A Companion of Honour (CH) for The Rt Hon Lady Mary Warnock, for services to charity and the education of children with special educational needs; a CH for percussionist, Dame Evelyn Glennie; a damehood for Professor Amanda Fisher, Director, Medical Research Council Clinical Sciences Centre, Imperial College London; a damehood for Professor Ottoline Leyser, Director, The Sainsbury Laboratory, University of Cambridge; and a damehood for Patricia Routledge, for services to the theatre and charity.