The quake struck just after midnight on Monday in the North Canterbury region of Kaikoura - 55 miles from Christchurch - triggering waves of 2.49m above usual tide levels and prompting tsunami warnings.
Those were later lifted but tremors continued Monday afternoon with two major aftershocks - measuring 6.3 magnitude and 5.8 magnitude recorded.
In photos published on Facebook by Anna Redmond the abalone-covered seabed can be seen metres above the ground. Marine life, that can not survive above water, is also pictured.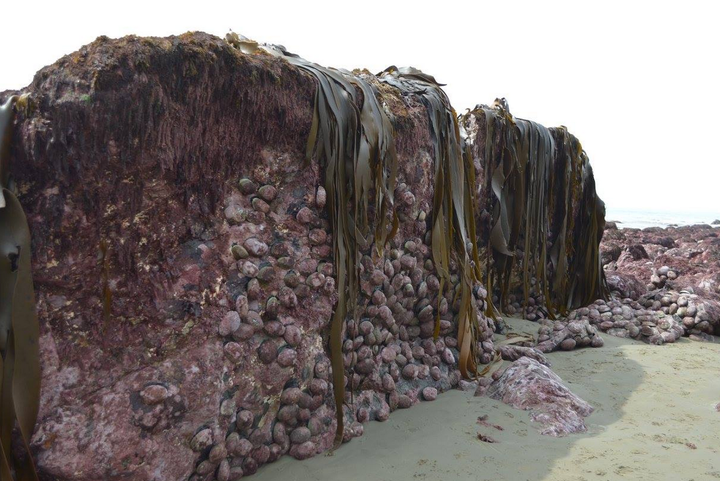 Marine Geologist Dr Joshu Mountjoy said he had "never seen it (the seabed being lifted) before during an earthquake" and described it to Stuff.co.nz as a "very complex rupture".
Co-seismic movement, the seismic release of energy along a fault, was behind the phenomenon, he said, saying an historic examples of the phenomenon occurred during the 1931 Napier earthquake.
"It will take a while before this (the seabed) becomes normal again," Mountjoy said.
Richmond's pictures caused alarm online with one commenter calling them "unreal". Another simply said: "Amazing power of mother earth," said another.
Aerial photos shared by Environmental and Engineering Consultants Tonkin and Taylor on Twitter, above, show the uplifted seabed sitting on the foreshore.
The areas which appear purple in colour show how the sea bed has been forced up to the surface.
More than 1,000 tourists and residents have been evacuated from the small seaside town since Monday as rain and strong winds battered central New Zealand on Thursday.
Government body Geonet Science estimated an almost one-in-three chance of another 7-7.8 magnitude quake hitting the wider region within the next 30 days.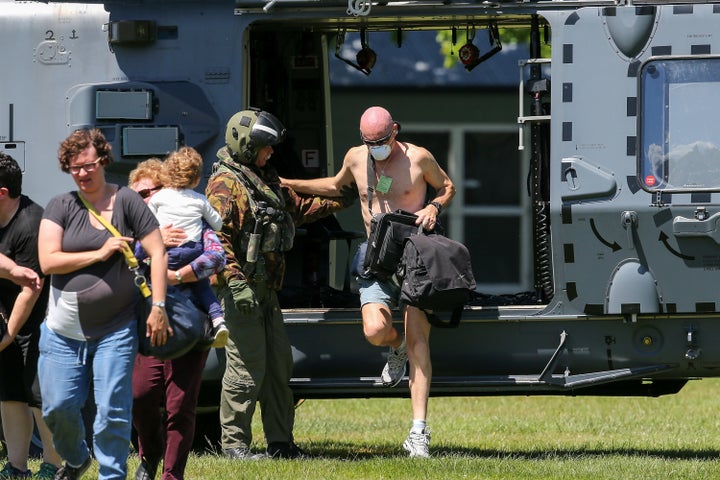 Seismologists are still recording hundreds of aftershocks with some 2,000 already recorded.
Christchurch was hit with powerful earthquakes in 2010 and 2011, the latter causing 185 deaths.
The latest quake claimed two lives, but left a trail of destruction, flattening homes, tearing up roads and causing major landslides.
In Wellington, as many as 60 buildings were damaged, including serious structural damage to three relatively recently constructed multi-storey buildings.