The NHS has announce it will trial funding an HIV prevention drug it previously resisted having to prescribe.
Last year, the NHS lost a legal battle after the High Court ruled it did have the legal ability to prescribe PrEP, in a case brought by charity the National Aids Trust.
PrEP is an antiretroviral pill that sharply reduces a HIV-negative person's risk of contracting it during sex. In November the Daily Mail was accused of "outright homophobia" after describing it as a "lifestyle drug".
The NHS had argued it was for local councils to fund PrEP because it was a preventative drug. It also said funding it could hit other treatments, including for children with cystic fibrosis.
But it finally lost its case when the Court of Appeal ruled against it in November.
On Thursday, almost exactly a year after the High Court ruling it sought to overturn, NHS England announced a three-year, £10 million trial of the drug for around 10,000 people.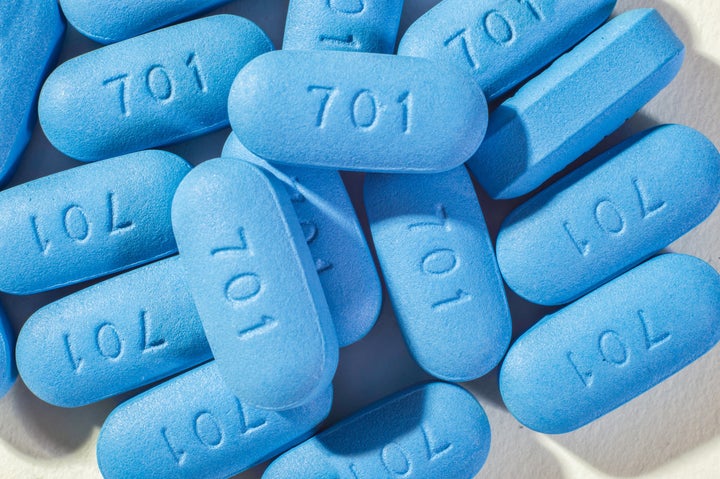 Sexual health clinics in London, Brighton, Manchester, Liverpool and Sheffield will be the first to enrol people from September and more will join in October.
The trial will be taking place across England from April. "As lessons are learned from the trial, this will inform follow-on routine commissioning subsequent to the three year trial," NHS England said.
NHS England declined to comment on the previous court case.
Deborah Gold, chief executive of NAT which took the NHS to court to get it to prescribe PrEP, called the announcement "a pivotal moment in the fight against HIV".
She said: "We already know that PrEP brings down rates of HIV infection, changing lives for those at risk and saving public money.
"We now need to work with NHS England, local authorities, and the sexual health sector to make sure the widest possible range of eligible people at high risk of HIV have access to the trial.
"We will continue to monitor the uptake of PrEP, aiming to learn as much as possible about how to get PrEP to all those who need it most."
Gold continued: "PrEP, if targeted properly at those in need and at high risk of HIV, offers the possibility of transforming the English HIV epidemic.
"From September, people at high risk of HIV will have access via the NHS in England to an empowering new tool that is truly individual controlled and not subject to negotiation with a partner, leading to the improvement of many, many lives."
Simon Stevens, chief executive of NHS England, said: "This major new intervention should complement and supercharge the wide-ranging and increasingly successful effort to prevent HIV.
"It's another milestone in more than three decades of progress in tackling one of humanity's major health challenges."