A leading Aids charity has won a High Court battle over whether a preventative treatment for HIV which charities say is a "game changer" can legally be funded by the NHS.
Mr Justice Green, sitting in London, has heard a challenge brought by the National Aids Trust (NAT) against NHS England, reports the Press Association.
The case relates to pre-exposure prophylaxis (PrEP), a "highly effective" anti-retroviral drug used to stop HIV from becoming established in the event of transmission.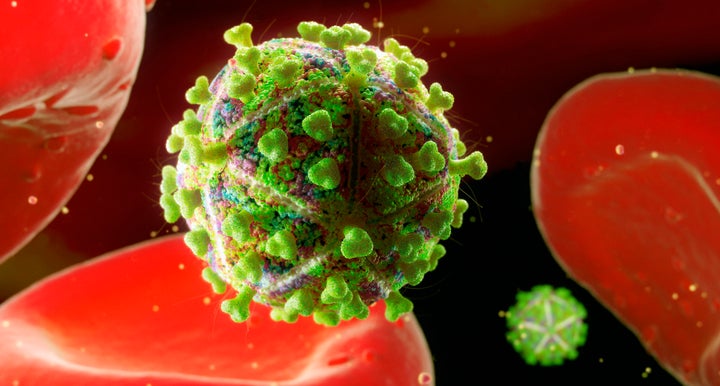 When taken consistently, PrEP has been shown to reduce the risk of HIV infection in people who are at high risk by more than 90%.
Ian Green, Chief Executive of Terrence Higgins Trust, said: "We are relieved that, at last, we know who is legally responsible for making the game-changing HIV prevention treatment PrEP available to people who are at risk.
"It is a vindication for the community after a long fight - but it should never have come to this. Because of the mess and delays created by NHS England, people at risk of HIV have spent the past 18 months fighting to be heard, meanwhile 17 people have been diagnosed with HIV with every day that has passed.
"The matter has become urgent. People we know to be at very high risk of HIV who are currently accessing PrEP will be coming off the PROUD trial this month and unless NHS England acts rapidly, it is only a matter of time before some of these people become HIV positive. PrEP must be prioritised and made available now.
"We are grateful to NAT for taking this to court and stand with the HIV community in celebrating that the battle has been won, but we cannot call this a true victory until the day that people at highest risk finally have access to this groundbreaking pill that will protect them from HIV."
NHS England later announced they would be appealing the decision.
A row erupted earlier this year after NHS England said it would not routinely fund the drug.
In March, the body decided the treatment was a preventative service and was therefore not its responsibility. It has said local councils are in charge of funding preventative health services.
However, NHS England agreed to a re-evaluation after the NAT launched a legal challenge.
Then in May it said it had "considered and accepted NHS England's external legal advice that it does not have the legal power to commission PrEP", and that under 2013 regulations "local authorities are the responsible commissioner for HIV prevention services".
It said if it prioritised PrEP there was the risk of a legal challenge from proponents of other "treatments and interventions that could be displaced by PrEP".
The NAT, an independent charity, challenged the May 31 decision to "exclude" PrEP from consideration by NHS England's Clinical Priorities Advisory Group "as part of its annual commissioning process".
It argued that the body does have the legal power to commission the drug.
Related