A NHS worker from Exeter, Devon, has told of how a little bit of kindness can go a long way.
Leanne Ashmead, NHS Graduate Management Training Scheme Trainee at Royal Devon and Exeter Hospital, was queuing at Pret on the morning of 27 March when a stranger in front spotted her NHS badge and paid for her breakfast so she could catch her bus, which was due to leave for the hospital.
"I was very surprised," Ashmead told HuffPost UK. "At first I declined her offer, not feeling worthy of her kindness, but the woman put her arm around me and insisted I accept."
The 30-year-old said she arrived at work feeling "thoroughly uplifted and appreciated, with an extra boost of enthusiasm to do everything I possibly could for our NHS". She shared the story with her team, who were inspired by what they heard, and also told patients on the ward which gave them a boost too.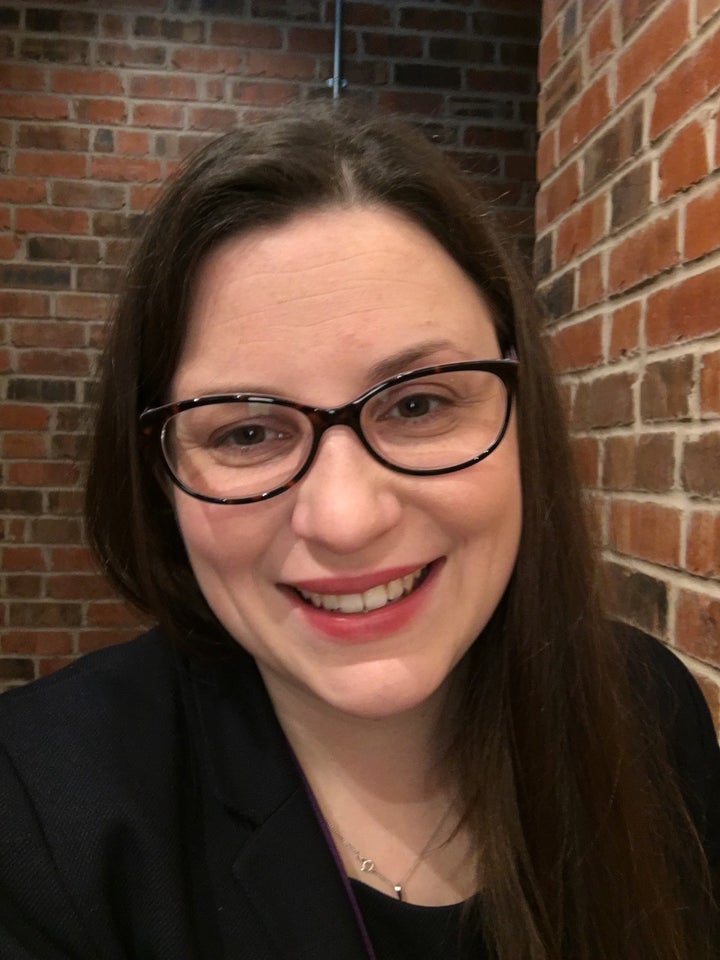 Ashmead said she was "overwhelmed" by public support for the NHS and its staff. "I recently helped coordinate a transport hub to organise transporting staff to and from the hospital during the severe snowy weather," she explained. "Seeing a queue of 4x4s queued up outside the hospital, driven by volunteers giving freely their own time and petrol, was another of those moments I just had to stop for a moment and take stock of how incredibly important our NHS is to the British public.
"I asked some of the drivers why they wanted to help and the resounding response was a desire to give something back to all the dedicated NHS staff. Again, the impact these volunteers had was far greater than transporting staff to and from the hospital. There was a buzz in the atmosphere for days after."
Ashmead's tweet also inspired fellow NHS workers and the general public to share stories of acts of kindness they'd personally experienced.
In response to Ashmead's tweet, Andy Whyte (@whyteuk) called for more NHS workers to wear their badges, so the public can recognise them and (if they want to) reward them. His tweet got us thinking about how we can thank our NHS workers for their dedication to saving lives and helping others, and #NHSPayItForward is our solution. If you see an NHS worker, buy them a coffee or sandwich, or help them carry their bags to say thanks for their hard work, then tweet about it using the hashtag.
Ashmead shared one last message for the woman who paid for her breakfast. "I thanked you in person at the time, but I wish you could know the wider impact of your random act of kindness on Tuesday morning," she said. "You probably think you just paid for my breakfast so I could catch my bus, but it was so much more.
"You not only cheered me up on a morning when I was feeling a little tired and had run out of time for breakfast, but your kindness truly inspired my team and indirectly improved the experience of many patients passing through our hospital ward on that day.
"People like you are the reason I have dedicated my career to improving our NHS. Thank you again - I should have asked your name."
HumanKind is HuffPost's celebration of kindness, featuring people who do incredible things for others or the planet – transforming lives through small but significant acts. Get involved by joining us on Facebook or telling us about the people who you think deserve recognition for their kind works. You can nominate them here or share your personal story by emailing natasha.hinde@huffpost.com.