Times are tough, but kindness is rife – and in some communities, the feeling of togetherness has never been stronger.
Britain's loveliest neighbours are bringing joy to people up and down the country during the pandemic. You might have even witnessed it yourself: strangers offering to pick up shopping for others in neighbourhood Whatsapp groups, or thousands of people signing up to become NHS volunteers.
Some believe their communities might change for the better, forever, as a result of everyone pulling together. Here are three ways people have been getting creative to spread kindness.
The mask maker raising money for the NHS
Louise Ashley, from Essex has been making face covers for her neighbours in return for donations to the NHS. The professional seamstress and costume designer thought it would keep her busy during lockdown, especially as she's shielding due to her health.
The 54-year-old leaves masks on a table in her front garden for people to take, with a donation box next to them. It's been a nice way to get to know her neighbours, she says, despite having to self-isolate. "I can speak to people from the front door," she tells HuffPost UK.
Louise, who lives with her two daughters, has made 250 masks and raised £400 for the NHS so far – although it's likely this figure will be higher as some people have left cash donations and others donated straight to the NHS online.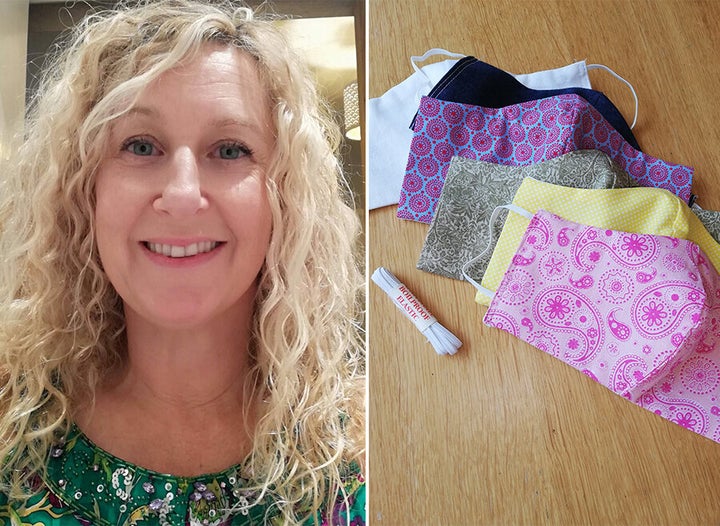 Some of Louise's neighbours have donated fabrics and elastic so she can continue to make the masks. And they've all agreed to have a proper meet-up once lockdown and social-distancing measures eventually lift.
"As a seamstress and costume maker, every job is different but this has been so rewarding knowing it's building a donation to the NHS through everyone's contributions," says Louise.
The Spanish teacher offering free lessons
Alberto Salas, 30, arrived in London from Mexico six months ago to work as a Spanish professor at Greenwich University. However, due to coronavirus, his classes were suspended.
Stuck in the UK with nothing to do, he decided to join Nextdoor, a social networking service, to see if his neighbours needed help with anything. He soon received messages from locals in Lewisham who were interested in learning Spanish – and before he knew it, he was teaching them via Skype, for free.
He's had six neighbours approach him for lessons, some of whom had one-off sessions and others who wanted to keep up the lessons and pay. One of them was a woman who wanted to learn Spanish so she can connect with her Colombian granddaughter.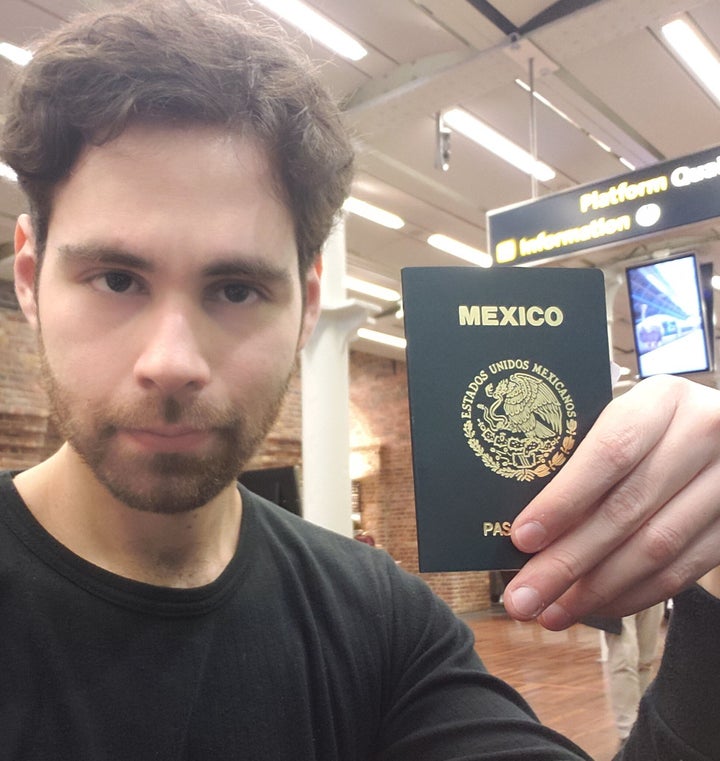 The plant providers inspiring gardeners
Craig Sullivan, 52, and his daughter Marcella, 20, have supplied more than 300 free plants to their neighbours to encourage gardening during lockdown. Craig, finds gardening therapeutic when he's stressed, which is why he wanted to help others get into it. He posted on Nextdoor to see if anyone would be interested in receiving a plant – and had more than 100 replies.
So, he got planting in his back garden and has been supplying neighbours in Blackheath, London, with basil, courgette, kale, tomatoes, climbing beans, lemongrass, and wild garlic (to name a few) ever since. He even has a waiting list of 50 people still to be served.
Where people have wanted to pay him, he's recommended they donate to The Woodlands Trust and Trussell Trust instead. "It's really brought out the best in people," he says. "There's no politics, it's all about gardening and the mental health benefits of having something you can look after."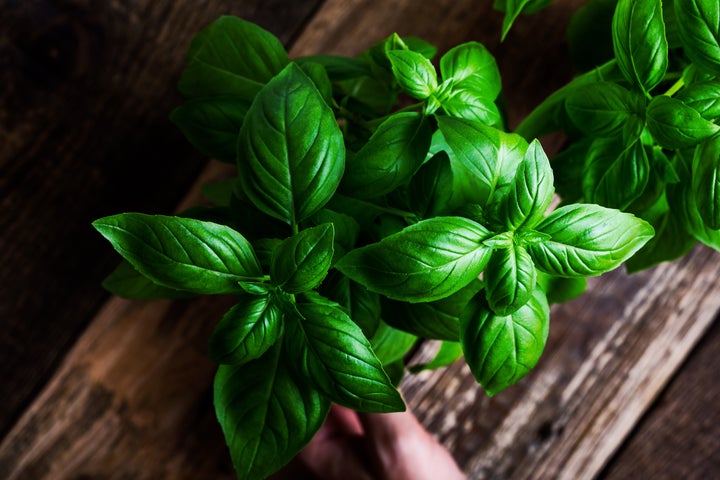 It's spurred his neighbours into action, too. Some have offered to deliver plants to those self-isolating, while others have donated pots or compost to the cause.
Craig has set up a gardening club on Facebook where they share tips, tricks, and aftercare for the plants. He describes it as a "refuge" from the virus and has grand plans once all of this is over to grow and distribute plants to people at a low cost to get people from all walks of life into gardening.
The father-daughter duo have been inundated with gifts and thank yous including banana bread, a yoghurt starter and handmade cards. "Some people might go back to the old way of doing things [after this is over], but I think a lot of people will stay permanently in that way – and that's been quite inspiring."