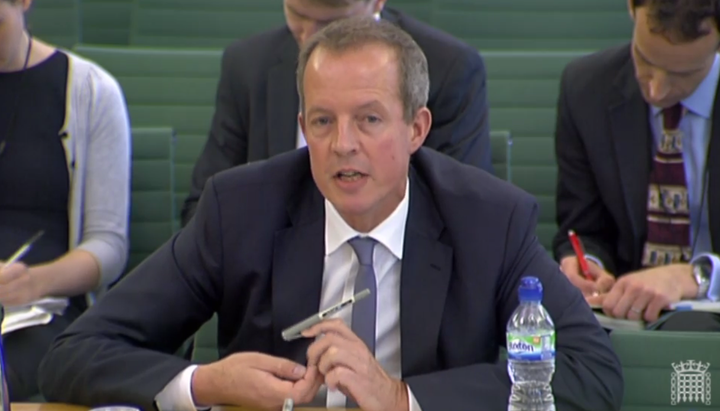 Discrimination at work witnessed by pregnant women and new mothers is best tackled by using Facebook's huge audience to get help, a Government minister has said.
Nick Boles dismissed suggestions from MPs that ministers should set up a new website to tackle unfair treatment as "glib", and instead social media should be used to direct women to bodies and organisations charged with intervening in workplace disputes.
The business minister was responding to criticism from the Women and Equality Committee of MPs, who said the Government's response to a report tackling pregnancy and maternity discrimination was "weak".
But when appearing before the MPs and pressed repeatedly about what the Government was doing, an exasperated Boles damned "flashy announcements" and "dramatic interventions" and insisted change only came from "painstaking, steady action".
"If I could have a bottle of wine for every time someone said the solution to all ills is a new website I would have a very full wine cellar."
The Tory minister said governments of all colours had tended to "litter websites behind them because they want to announce a new programme or policy", adding: "In my view it's a glib suggestion."
Instead, Boles argued more could be done via social media. "You want to point people to resources in places where they already go. That's why I mention Facebook. People already go on Facebook, they already go to (employment dispute service) ACAS. They already go to the Commission's website."
The EHRC report found around 20% of mothers said that they had experienced harassment or negative comments related to pregnancy or flexible working in their jobs, and 10% said they had been discouraged from attending antenatal appointments.
Boles said the ECHR report painted a "truly depressing picture", but committee chairwoman Maria Miller suggested: "It's probably debilitating as well."
However, the minister dismissed out of hand suggestions by Tory MP Ben Howlett that the Department for Business, Innovation and Skills response was "universally seen as weak" - and said 'e-learning' and new insurance policies to indemnify small firms were part of the "detailed work".
He said it was down to "month month, year year, decade long change of a culture". "Governments do have to lead, but it's not through flashy announcements. It's painstaking, steady action," he said.
This month, a report by Citizens Advice said pregnant women and new mothers are suffering increasing levels of unfair treatment at work, including cuts in hours, being put on zero-hours contracts or even forced out of their job.
The charity said there had been a 25% increase in people seeking workplace advice on pregnancy and maternity issues in the past year, with more than 22,000 visits to its website.