Video footage has emerged of the actor and musician grappling with each other outside a hotel in Sin City on Thursday afternoon.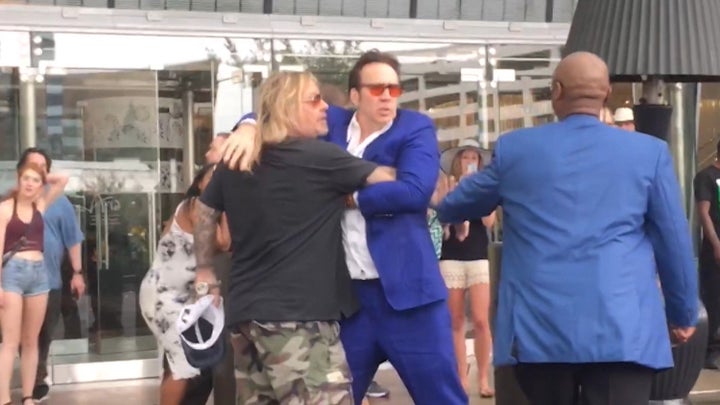 The altercation happened after Vince Neil allegedly assaulted a woman inside the Aria Hotel when she approached the 52-year-old actor for an autograph.
According to TMZ, the rocker reportedly grabbed the woman's hair before pulling her to the ground. The singer is now said to be "the subject of a criminal investigation" following the incident.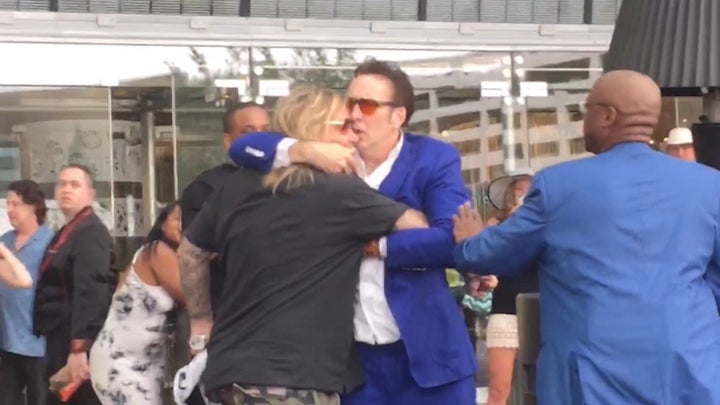 Wearing a dapper bright blue suit, the 'Moonstruck' star can be seen shoving and shouting at his friend in the video footage.
Both men look unsteady on their feet before Cage grabs Neil and tells him: "You're ok. Don't do it. I love you."
Neil is scheduled to appear in court on June 17 for the alleged assault on the woman, according to AP. Cage was not charged.
Watch the video of the incident in the clip above.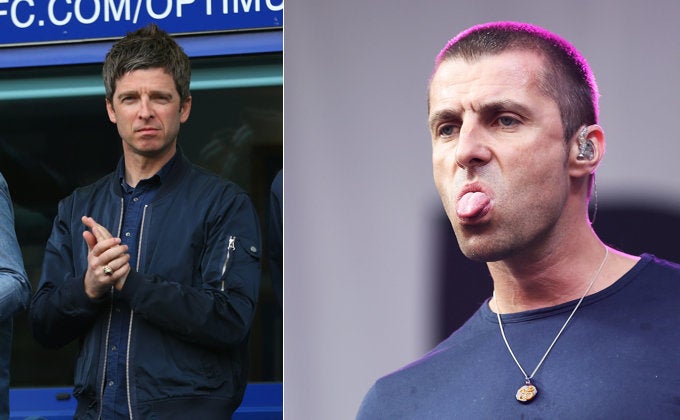 Most Notorious Music Fights Of All Time