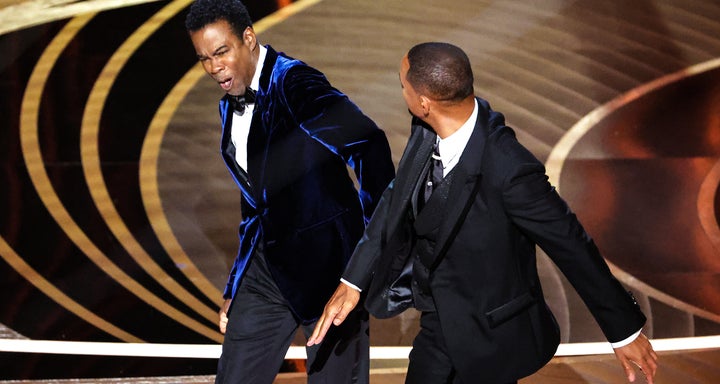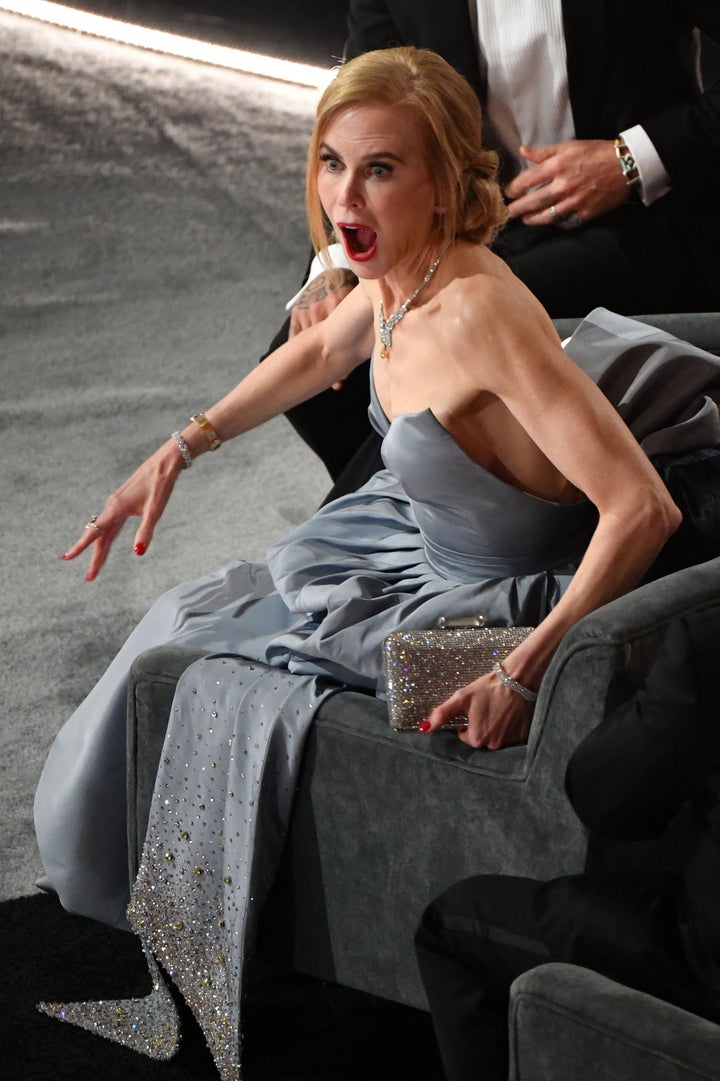 Turns out the viral image was actually snapped much earlier in the evening. Reuters photographers snapped a similar moment and noted that it was from before the show even began: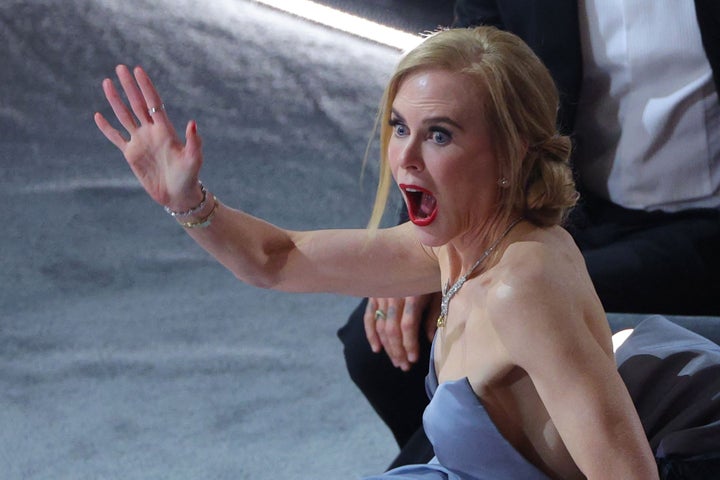 Footage from around the time of the attack shows Nicole was wearing husband Keith Urban's jacket.
While the viral Nicole image didn't feature her reaction to Will Smith, it will no doubt take its place in the pantheon of memes used as a reaction to anything and everything.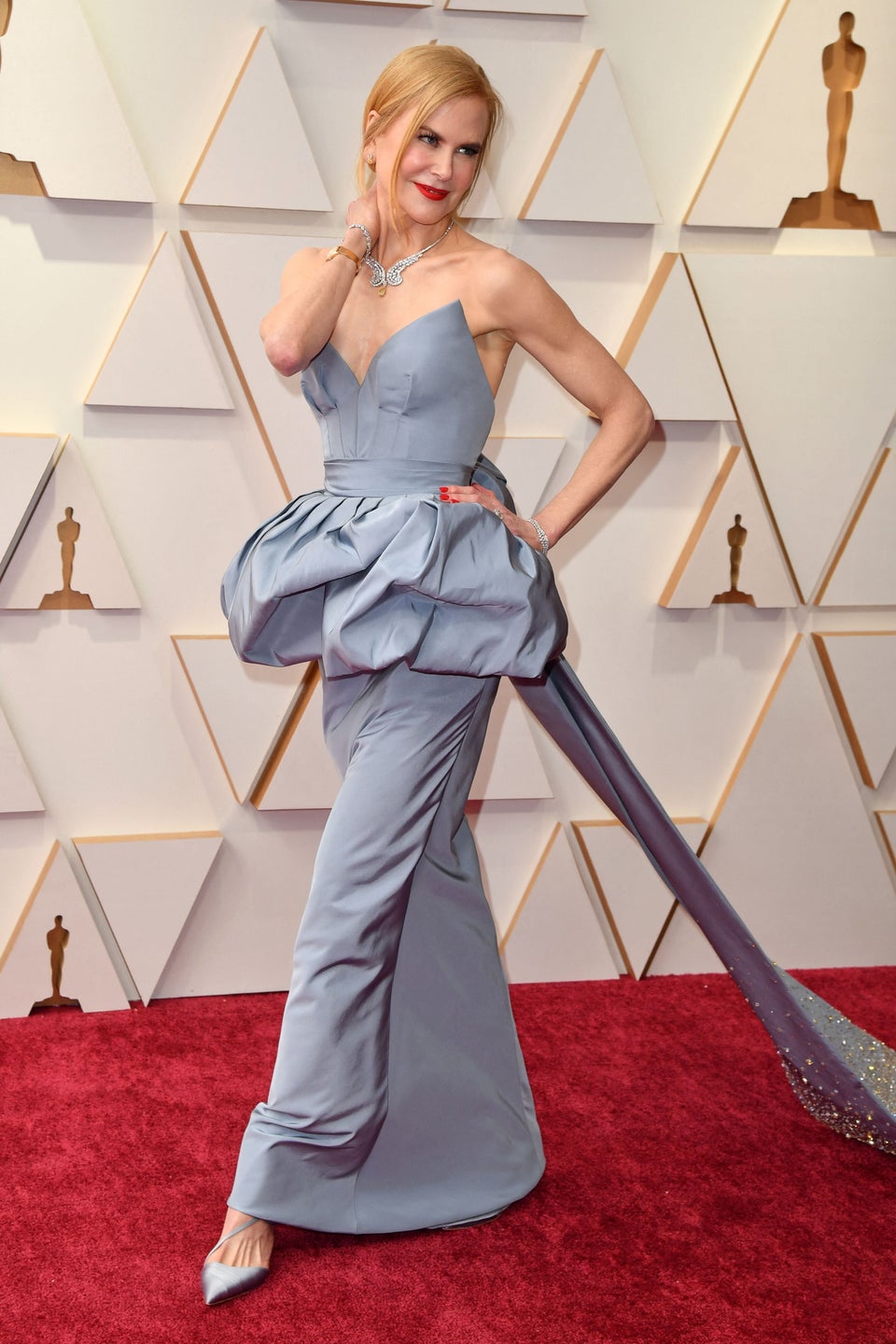 Oscars 2022: All The Red Carpet Snaps You Need To See