On Google, Nicole Scherzinger's hair colour is one of the most-requested shades of 2016, and then there's the query that search engine keeps getting asked: 'what foundation does Nicole Scherzinger use?'.
It's safe to say, we're a nation obsessed with the former Pussycat Doll and current 'X-Factor' judge's beauty tips (not surprising, just look at that glow).
Here to answer all your burning questions is Scherzinger herself, who told The Huffington Post UK what the people really want to know...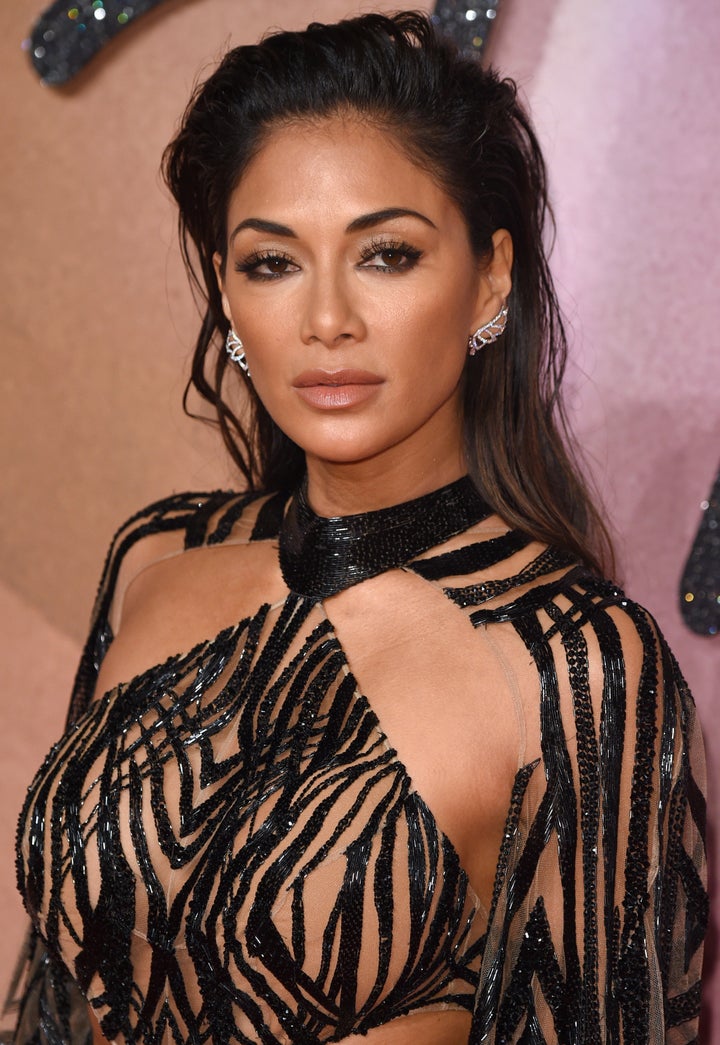 What's the secret behind your flawless skin?
Water is SO important. I try to drink 2-3 litres a day - three in summer and when I am working out a lot. I also love coconut water which is so hydrating.
Any other top tips for getting a glow?
I totally believe in beauty from the inside out – water, sleep, exercise are all key to get your glow on.
I also religiously take my Perfectil tablets every day, which provide all of your nutrients plus the added beauty boost for hair, skin and nails.
I also love the new collagen drinks that have just come out – there's one specifically for skin so I have this every day to boost my collagen levels.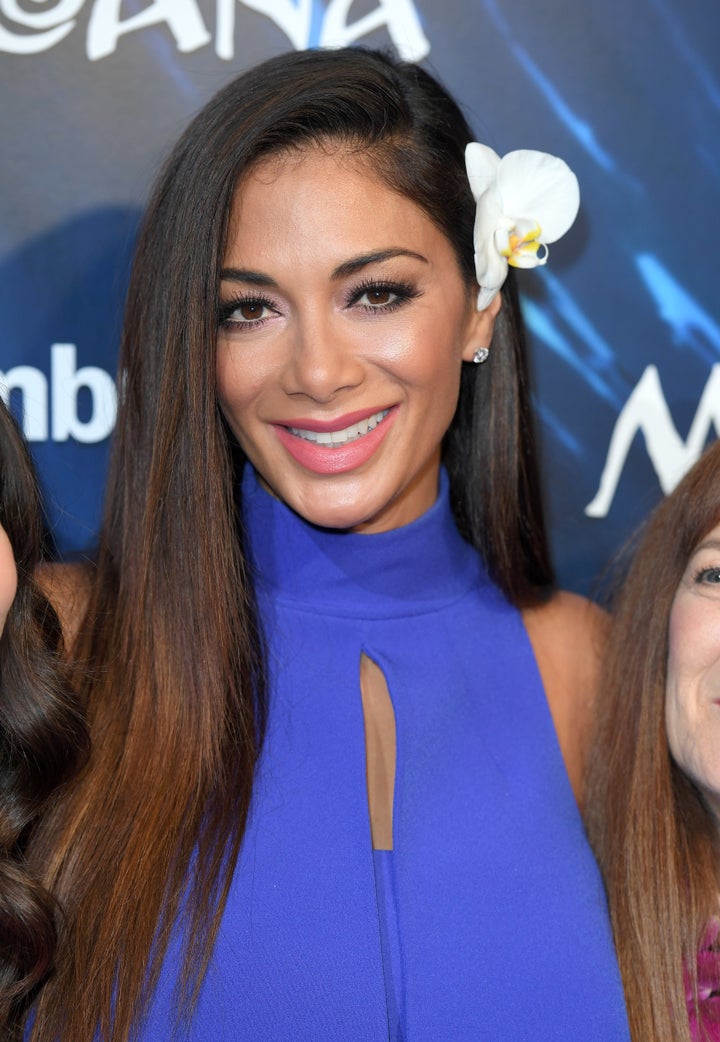 Can you us through your daily skincare routine?
Every day I cleanse, tone and moisturise. Charlotte Tilbury Magic Cream is my current moisturiser – I am loving everything she does right now.
I do love a facial every now and again as a special treat. It's so important to make time for yourself. I am so busy that I have to carve out these moments to have a massage or a facial or do an exercise class and these moments make me glow inside and out!
What's in your makeup bag right now?
Foundation-wise, it's all about Charlotte Tilbury and Tom Ford for me at the moment. The Charlotte Tilbury tinted illuminating moisturiser is my favourite. It's light but gives great coverage - I love it!
Contouring and highlighting can be a girl's best friend. Also, I always choose between a heavy eye or bold lip – both can be a bit full on!
I think a bold lip is the perfect trick when you've just got off a long flight and just want to pull on a hat and sunnies but there's a chance paparazzi might be waiting!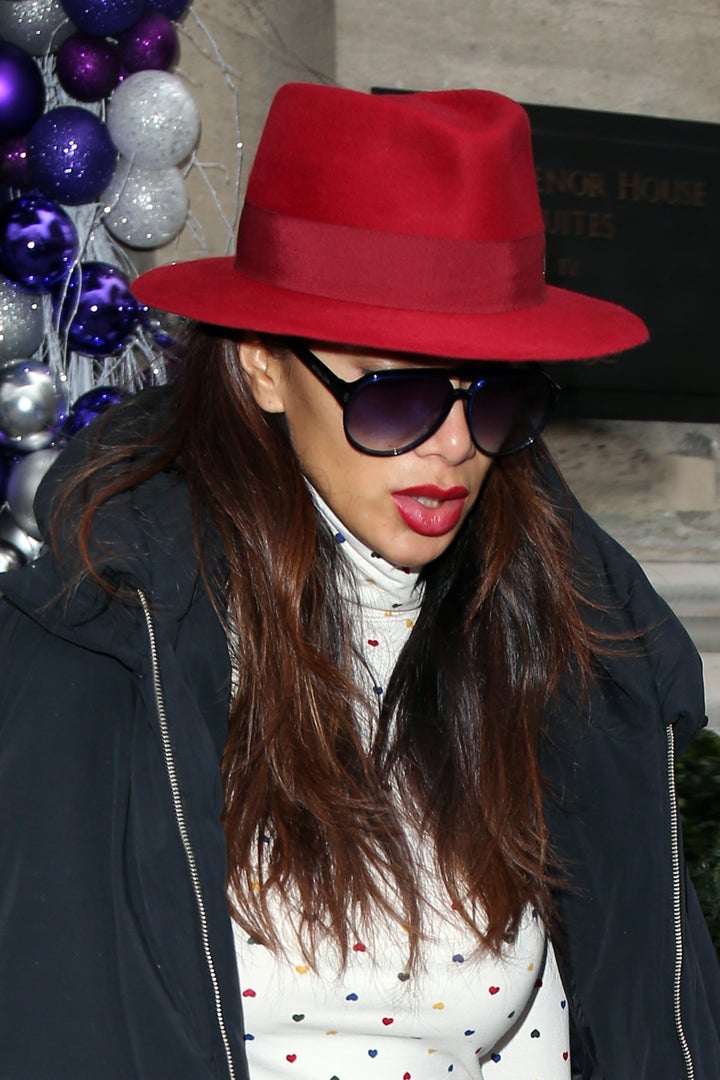 Tell us about your new hair colour?
I wanted to go slightly darker than usual. I love that sun kissed look in the summer but I thought for the holiday season it would be nice to go for something a little richer, a little classier.
We went for a deep chocolatey, chestnut shade and my colourist chose a vegetable rinse rather than a permanent colour as it looks more natural, and also it doesn't damage the hair so much.

You've transformed your hair for 'X Factor' shows with clip-in extensions in the past - do you have any tips for wearing them?
I think hair needs to be a part of the overall outfit. On 'The X-Factor' we have so many fittings to decide what we're going to wear depending on that week's theme, so hair and makeup come after that. It's all about balance and looking chic so if you're going for big hair the outfit might be more toned down.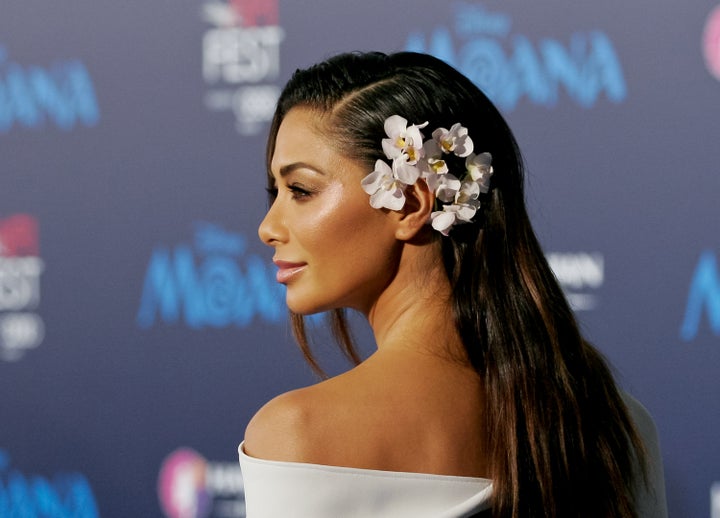 How do you keep your hair in such great condition?
My hair gets styled a lot so I need to take care of it – from the inside with Perfectil, and from the outside with heat protecting sprays and restorative products.
I've been using Olaplex which I am loving and also Oribe products.
Related
Before You Go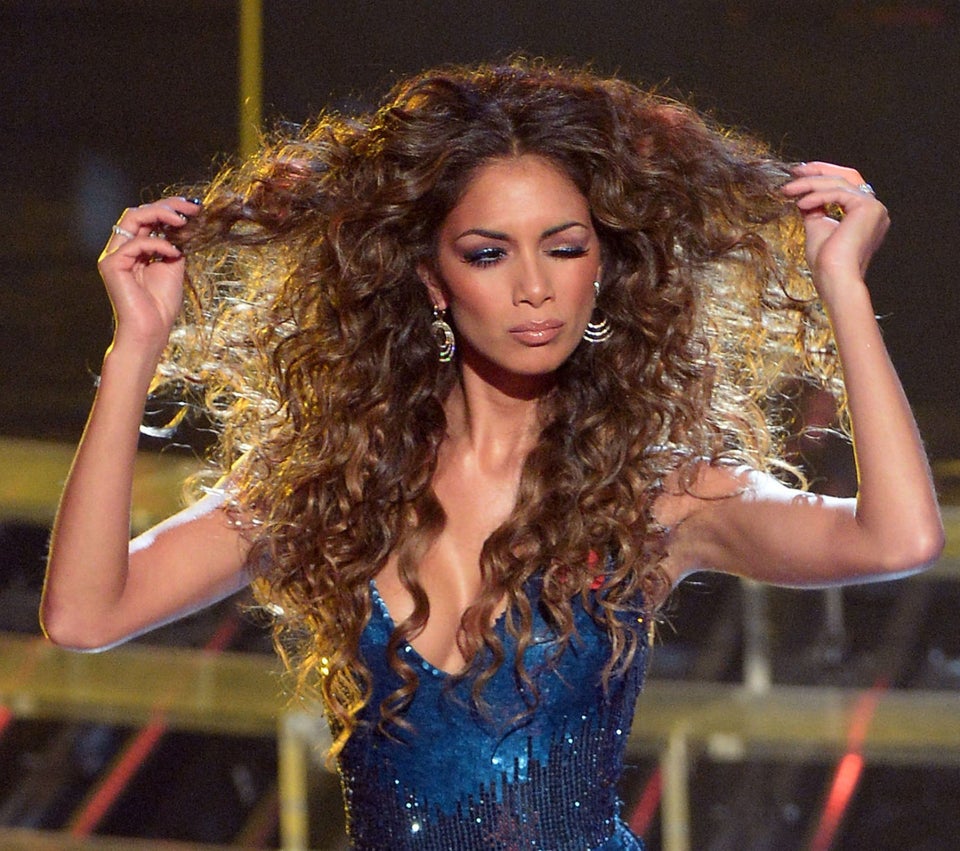 Nicole Scherzinger's Best 'X Factor' Moments