With the majority of us confined to our houses for the foreseeable future, the need for brilliant TV has never been greater, especially at the weekends.
That's why HuffPost UK has launched Something For The Weekend – a weekly feature recommending one series for you to devour when you haven't even got work to occupy your mind.
With the four-day Easter break upon us, here's our entertainment editor Ash Percival on why you should catch cult sitcom Nighty Night while you still can...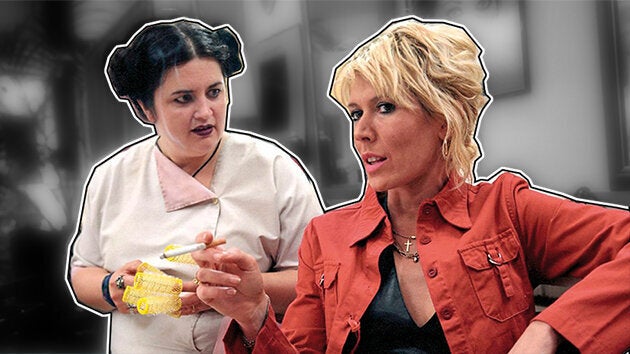 After practically stealing the show with just one scene as the ridiculous Dawn Sutcliffe in the Gavin & Stacey Christmas special, my love for Julia Davis was reignited.
Almost as if they had pre-empted this, the BBC stuck the complete series of her original sitcom Nighty Night on iPlayer to quench the thirst of fans like me.
For years, we either had to buy the DVD boxset, or find somewhere in the darkest depths of the internet in order to catch up with our favourite "slim, vibrant lady in her mid-20s with a lust for life and a flexible spine", so the series' arrival on iPlayer was long-awaited.
However, if you haven't got around to watching the cult classic yet, time is running out, as the show is due to leave the streaming service next month. But with the Easter weekend looming, there's no better time to binge both series.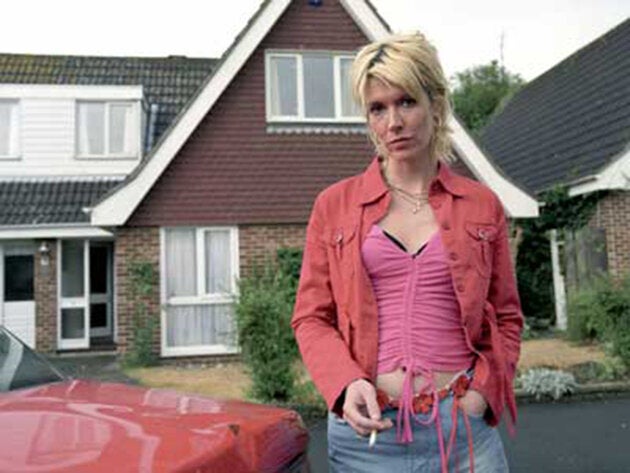 What is it about?
For those who aren't familiar with Nighty Night, think of it as a (much, much) darker cousin to Gavin & Stacey. The show originally began on BBC Three in 2004, before moving to BBC Two in its second series.
Julia stars as suburban hairdresser Jill, a cappuccino-loving sociopath who pretends her husband is dead after he is diagnosed with cancer (I did say it was dark!).
She uses her "grief" to impose herself on disabled neighbour Cathy (Rebecca Front) – who can't stand the sight of her, but is too polite to say – as she attempts to seduce Cathy's husband Don (Angus Deayton) with her "mashed prawns in a milky basket", among other things.
Ruth Jones (aka Gavin & Stacey's co-creator and star) also plays Jill's faithful salon assistant Linda (pronounced "Linder"), an anxious asthmatic who is always on her "puffer".
It is deliciously dark and devastatingly funny, and if you're needing something to raise a few laughs or looking for some new catchphrases to quote ("A cappuccino'd be nice" will certainly prove useful when requesting hot beverages from those you're in lockdown with), then this is the show for you.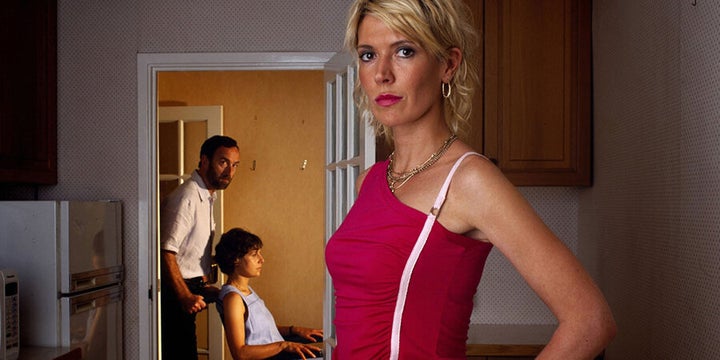 Here's just some of our favourite lines...
Jill: "Why does everything happen to me?"

Terry: "Look, love, it'll be okay. It's not really that bad. It's me who's got the cancer."
Jill [after jumping onto Cathy's moving car]: "I just feel like I've lost everything. Lost my husband, lost my best friend, that's you Cath. I'll never have children."
Jill: "I don't like them Cath."
Jill [to Joy]: "Just to say, can you not breathe too close to the clients, just while your dentures are settling in? We're not all fish lovers."
Jill: "Linder, Miss Bulow's waiting for a colonic."
Linda: "But I haven't done the training."
Jill: "It's just a hosepipe and a bit of confidence."
Roy: "Even though I have been dating I still feel a bit shakey around the ladies."

Jill: "This'll be your Parkinson's, Roy."

Roy: "I don't have Parkinson's."

Jill: "That'll be your Alzheimer's talking, Roy."
Jill [to a health and safety inspector]: "Joy will do anything for this salon, and bear in mind she can remove her dentures."
You'll enjoy it if you already like...
Gavin & Stacey, The Mighty Boosh, The League Of Gentlemen, The Comeback, Absolutely Fabulous, Peep Show.
So where can I watch it?
Go and stream the complete boxset of Nighty Night on BBC iPlayer now... otherwise it just gets nasty.