The Mash Report host Nish Kumar poked fun at his departure from the BBC as the show returned in its newly-revamped form on Dave on Thursday.
Earlier this year, it was confirmed that the BBC had axed the cult satirical series after four years "in order to make room for new comedy shows".
Following this, it was announced that The Mash Report would return – albeit rebranded as Late Night Mash – on the comedy channel Dave, which has now aired its first episode.
Introducing the show, Nish made light of his BBC exit, joking: "Welcome to Late Night Mash. Like the Taliban, despite popular demand we are back.
"Yes, that's right. I'm Nish Kumar and I was cancelled by the BBC. And like everyone that's been 'cancelled', I got a new television show on a different channel and I'm more unapologetic than ever."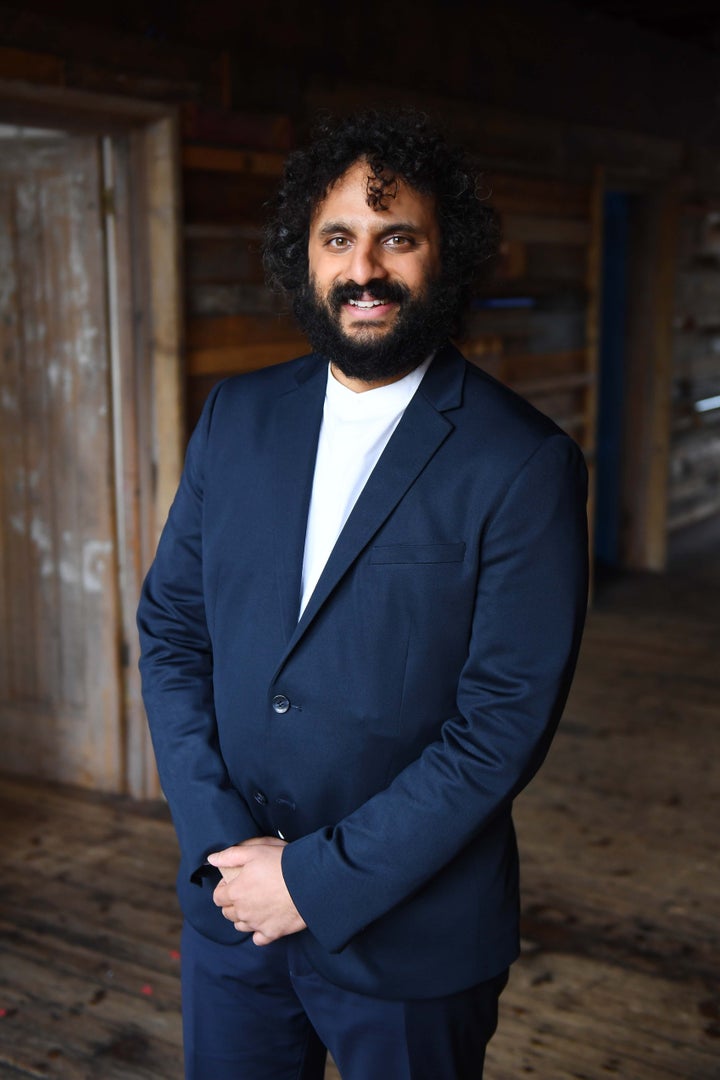 He added: "Think of me as the brown Laurence Fox, not because we are similar but mainly because I think he would really hate that."
Commenting on his new home, Nish added: "It's a pleasure to be here though. Normally BBC shows actually end up on Dave without having to be cancelled first.
"But we're really looking forward to making a success of this show on Dave, by which I mean being on Channel 4 in two years time."
At the time of The Mash Report's cancellation, several news outlets pointed out the show's axing came after reports in The Telegraph suggesting the BBC's newly-appointed director general Tim Davie was "planning to tackle perceived left-wing bias in the corporation's comedy shows".
Davie subsequently branded these claims "nonsense", saying (via Chortle): "I've no idea where that came from. Reading some of the commentary is ridiculous.
"Comedy has always been poking at authority. If a particular government is in charge you probably do get a bit more edge against those in power, that's how it works. And, by the way, I want good satire on the BBC. I like being adventurous."
In an interview with The Observer, Nish insisted he'd taken the decision in his stride, and when the reports emerged in the press about the reasons for The Mash Report's cancellation, he received another email from the BBC urging him to "ignore the article, it's all nonsense".
However, Nish has revealed he "pushed for a public clarification" from the BBC, saying: "There's an important principle at stake. The story suggests a person's political leanings can have a bearing on what they get to do on television, which is unacceptable."
He added: "If the BBC does not say something publicly to make it clear they were not reacting to the political content of the show, it will set a bad precedent. It may well stop people pitching new programme ideas. It is not about any reassurance they may have privately given me since."
A BBC spokesperson had no additional comment at the time.