It was a trip that had been five years in the planning – from finding the right year when it wouldn't affect the kids' schooling, to saving up the money needed for the return trip to Saudi Arabia.
So when Aksa Khan and her husband Waseem discovered that Hajj 2020 had been cancelled for all overseas visitors, she admits she was "absolutely gutted" – knowing it wasn't as straightforward as planning it for next year instead.
Hajj, the annual pilgrimage made by Muslims to the holy city of Mecca, is one of the five pillars of Islam. All able-bodied and financially capable Muslims are obliged to perform Hajj at least once in their lifetime.
The ritual usually attracts millions from around the world, but this year, to attempt to control the spread of Covid-19, for the first time in Saudi history, Muslims from abroad have been barred from entering the country for Hajj.
"This was the last year Hajj would fall in the school summer holidays," the mum-of-four tells HuffPost UK. "It won't fall during the summer again in my lifetime."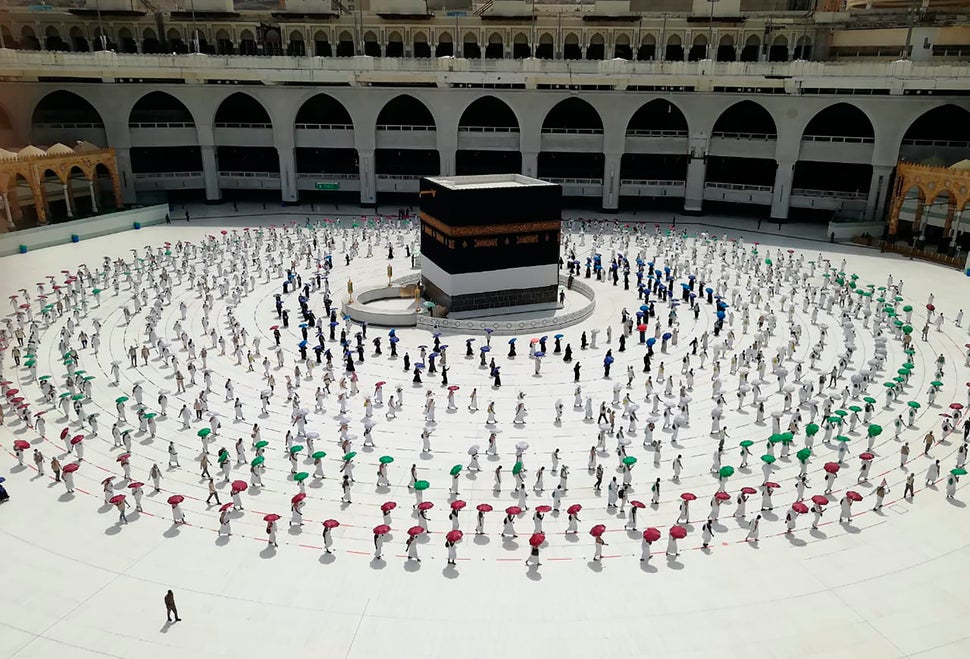 Hajj has still gone ahead this year, but very much scaled back, with only those already living in Saudi Arabia taking part. Instead of a huge sea of people walking around the sacred Kabah at the Grand Mosque, a smaller number of Muslims have gathered in Mecca – and in a socially-distanced way.
Eid al-Adha, known as the festival of sacrifice, marks the end of the five-day pilgrimage, which is believed to cleanse the soul of sins and instil a sense of equality and spirituality.
Many British Muslims who had planned and booked for Hajj this year are devastated at the cancellation for international visitors that leaves them unable to perform their religious obligation.
As the Islamic calendar is lunar, Hajj falls around 11 days earlier each year – which for Khan and her family means that their carefully planned trip, co-ordinating childcare around school holidays, isn't possible to re-schedule.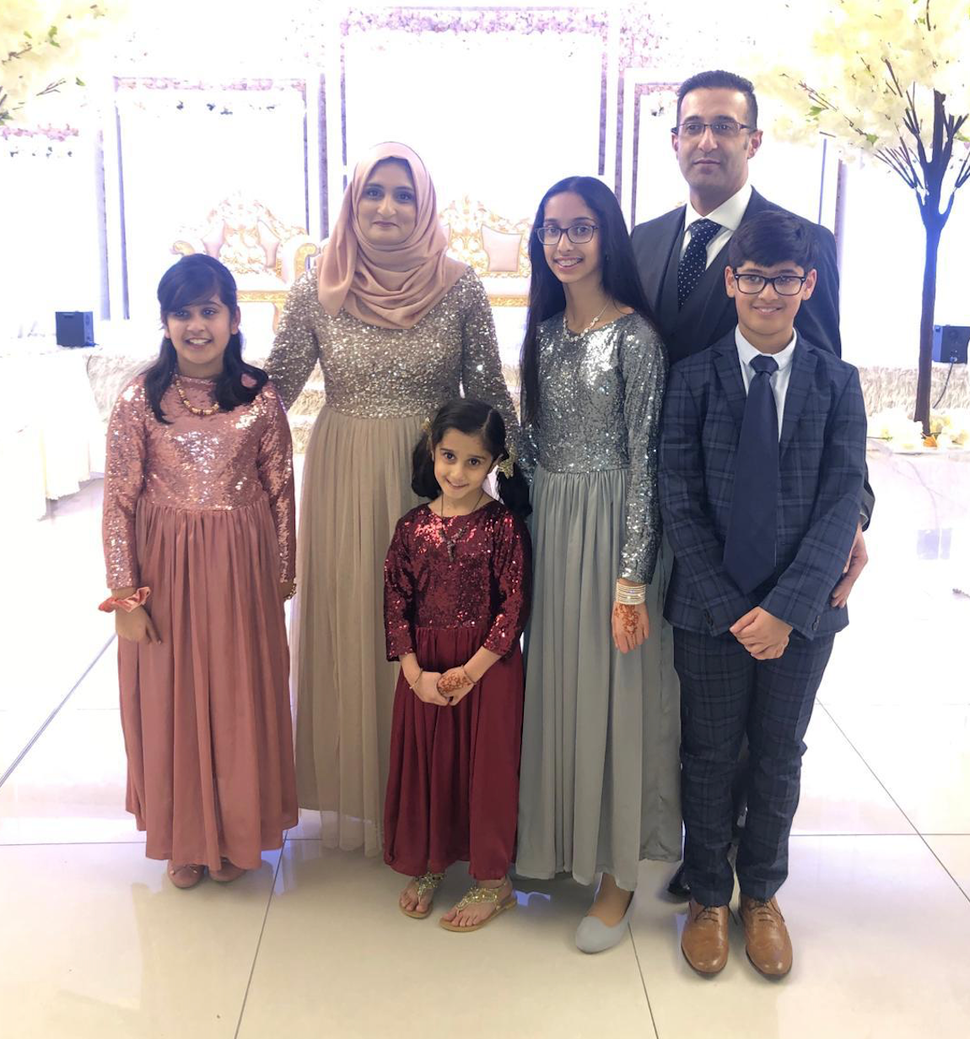 "We had planned it for 2020 and had arranged childcare for while me and my husband went on Hajj and all the family were rallying around to accommodate this," explains Khan, 42, who lives in Worcestershire with three daughters and a son aged between five and 12.
"It worked out so perfectly this year as the children were going to break up from school on July 20 and we were flying out on July 23. For the two of us, it cost around £14,000 and we planned and saved for it with a 'Hajj pot'.
"We booked the Hajj as soon as the tickets were released and were really looking forward to it and it felt like the holiday of a lifetime. We hadn't been on any other holidays for 18 months as we were planning and preparing for Hajj."
One daughter has exams in 2021. "Deep down, we know Hajj isn't going to happen for us any time soon. This was our only year for the next five or six."
"No Hajj and no hugs outside of the immediate family is difficult, but we have to adapt and adhere to the guidelines."
Khan, a solicitor, says that as Muslims deeply connected to their religion, she and her husband desperately wanted to complete this pillar of Islam and felt spiritually prepared for it, which has only increased their disappointment.
"We were absolutely gutted when we found out we couldn't go. When you have a young family, it's not as straightforward as rebooking for next year."
Even at home in the UK, Khan knows that Eid al-Adha will be completely different, but is urging people to remain strong and adhere to the guidelines.
"With Covid-19, everything is affected," she says. "Eid will be different as we have to remain in our bubbles and the rules mean we can't celebrate in the way we are used to.
"No Hajj and no hugs outside of the immediate family is difficult, but we have to adapt and adhere to the guidelines if we want to progress and resume normality."
When Talha Ghannam and his wife Tamina got married two-and-a-half years ago, Hajj felt like the perfect way for them to start their life together.
However, in their first year of marriage, the pilgrimage clashed with an exam that Tamina, who works as an anaesthetist for the NHS, was taking. Something else also came up the following year, too.
So they eventually planned and booked Hajj for 2020.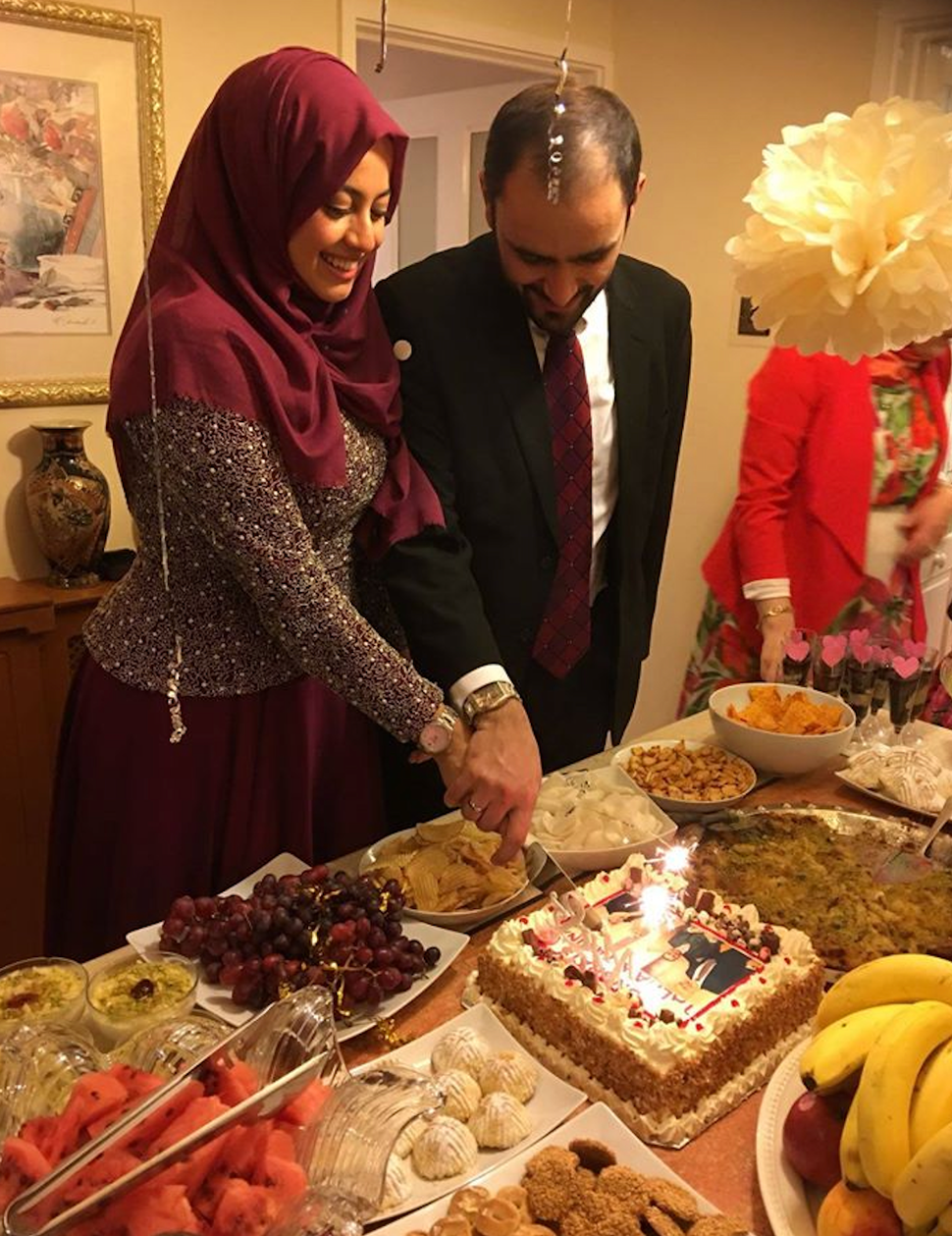 Tamina has been doing a lot of emergency frontline coronavirus work during the crisis, while Ghannam runs an app called Quran Club and an online tutoring centre. The couple were excited about Hajj and had planned their whole year around the pilgrimage, he tells HuffPost UK, even encouraging friends of theirs to come, too – with 15 people signing up for the trip together.
"Hajj is an obligation for everyone to do once in their lifetime. However, it is a large expense so you have to sacrifice other things and it is a long and physical experience," says Ghannam, 30.
"We felt Hajj a good way to start a marriage by doing the pilgrimage together and having that connection. We wanted to do Hajj while we were young and before we had kids and we felt spiritually ready."
Instead, they have had to stay at home and watch a new socially distanced Hajj on the television. "Watching the socially-distanced Tawaf was quite heartbreaking, knowing we should have been there," says Ghannam of the ritual of walking seven times anticlockwise around the Kabah at the Grand Mosque ij Mecca.
"But it is all part of God's plan and if you make the intention of doing something, you still get the reward for it. We are now firmly planning to do it next year instead."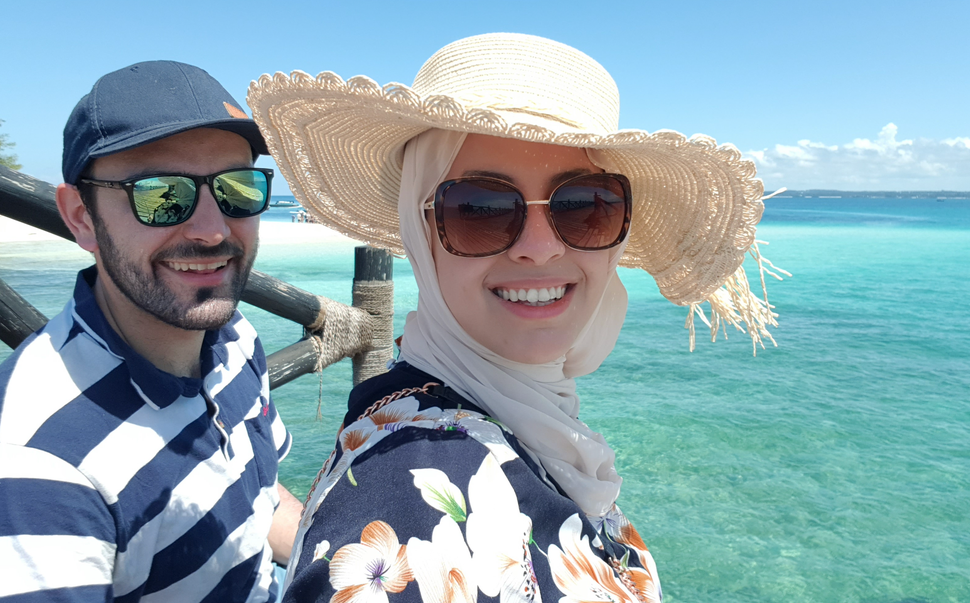 Eid al-Fitr, the Muslim celebration that takes place after the month of Ramadan fasting, was a very different affair this May as mosques were closed, alongside other places of worship, and there were no congregational Eid prayers. Muslims were not permitted to meet and interact with those outside their households and were encouraged to celebrate virtually with family and friends instead.
With lockdown easing, restrictions are not quite as strict now for Eid al-Adha, but Muslims are still urged to remain safe and vigilant in their celebrations.
The World Health Organisation says cancelling social and religious gatherings should be seriously considered and has recommended if they do go ahead, there should be physical distancing of at least one metre and masks worn.
Ghannam tells HuffPost UK that Eid al-Fitr was a very surreal experience with the country being in serious lockdown mode and he is hoping the second Eid of 2020 will have a greater sense of normality.
"With the last Eid, I had not seen my mum apart from waving from the pavement and me and my wife had just moved to a new house which my brother still hasn't seen the inside of," he says.
"With this Eid, there will still be elements of restrictions, but hopefully it will be a bit more normal with necessary precautions."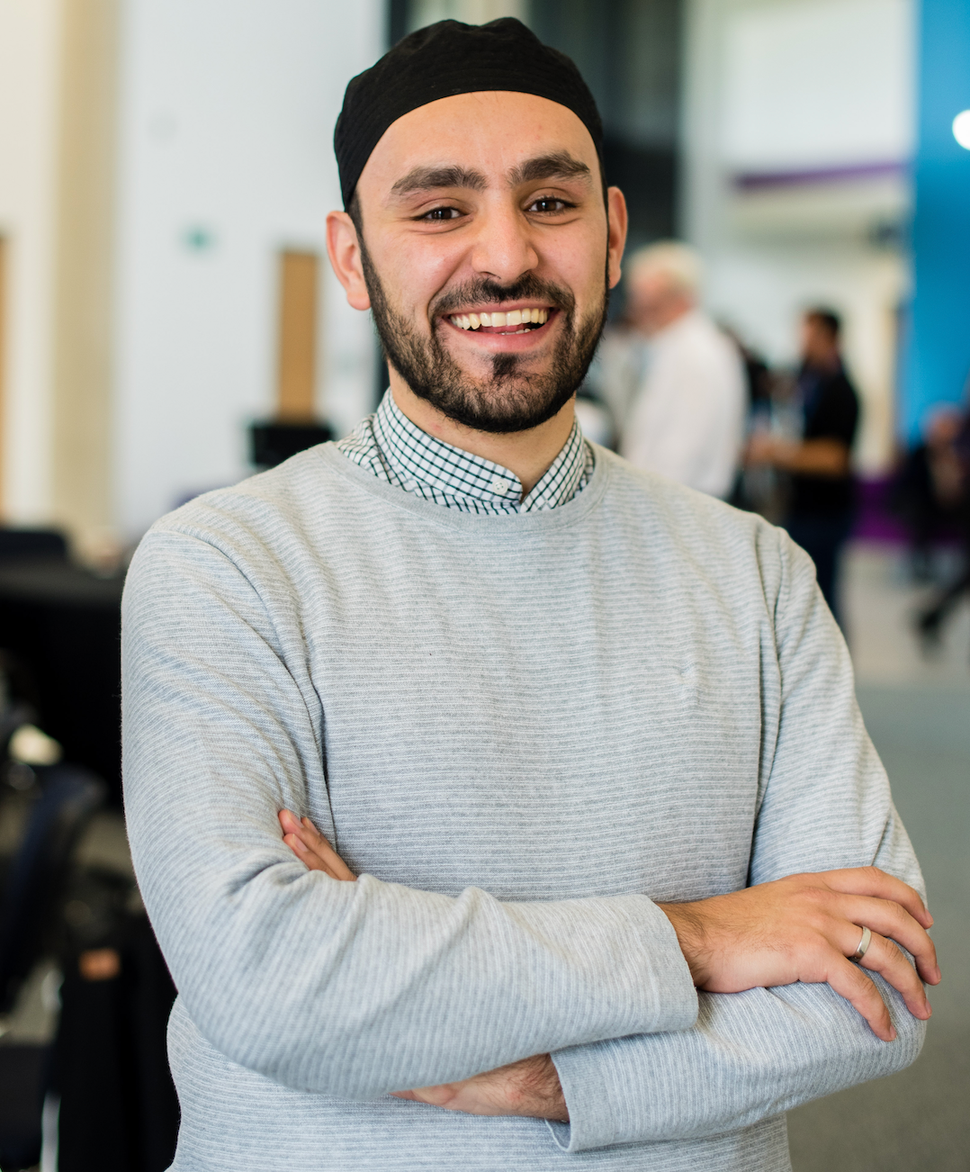 Unlike Eid al-Fitr, Eid prayers are planned as places of worship have reopened. However, he stressed it is still important to make sure everyone stays safe.
"Usually, there are one or two Eid prayers with lots of people attending," he says. "But this year, there will be six different prayers so we can have fewer people. I will be reading one of the prayers out of necessity.
"Hopefully, people will still be able to celebrate Eid with their friends and family while remaining safe and protecting each other from coronavirus."
Qari Asim, senior Imam at Makkah Mosque in Leeds and chairperson of the Mosques and Imams National Advisory Board, tells HuffPost UK that he has been consoling Muslims who have missed out on the opportunity of going on Hajj this year – particularly those in frail health who feel they might not be fit enough to go another year and those who had saved up many years to go.
"I myself was planning to go on Hajj this year with a group of people including those who are elderly and professional," he says. "Many of them had planned and looked forward to it for years so when it was cancelled, they felt a huge sense of spiritual loss and grief and it is mentally challenging to face that.
"As an Imam, I have been consoling people and healing them and telling them this is God's will.
"It is about realising that God is present everywhere and that he will listen to your prayers and know why you can't visit his house and perform Hajj this year."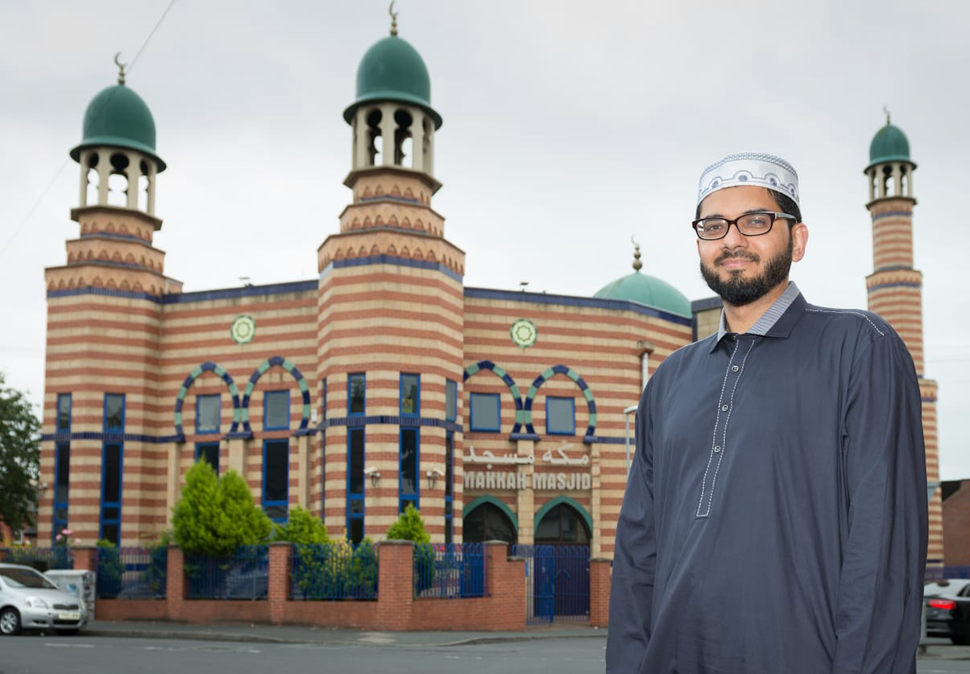 Asim tells HuffPost UK that he has been on Hajj before and that each time, he has found it to be transformative, invigorativing and an emotionally soothing and uplifting experience. He says unity is needed more than ever during the coronavirus pandemic.
"The powerful symbol of Hajj is unity," he says. "There is a sea of people from all corners of the world; all colours and backgrounds, who all stand united before God as equals. They all have one purpose – to seek peace for themselves as well as peace in the world.
"Uniting is needed more than ever during this pandemic. All human beings need to be united to confront coronavirus and keep each other safe."
"The powerful symbol of Hajj is unity. All human beings need to be united to confront coronavirus and keep each other safe.""
Asim is urging Muslims to remain safe in their Eid al-Adha celebrations observed after Hajj and not to allow "scapegoating" or Islamophobia narratives to circulate.
"During this pandemic, festivities from home are just as effective as those carried out in larger groups," he advises. "I am confident these humble gatherings will be as blessed as the usual ones in our mosques. We must make sure that everyone remains safe during this time and adheres to guidelines.
"As we saw during Ramadan, Muslims were scapegoated and we cannot allow this to overshadow the celebrations of Eid and sacrifice of Hajj. We do not want to give rise to Islamophobic hateful narratives that some groups will try to exploit when Eid celebrations commence today.
"The Muslim community should not be continually targeted. I, along with Imams across the country, advise people to continue to be vigilant and respectful in their celebrations."