Noel Edmonds has taken another swipe at the BBC, this time in a curious video that sees him dressing up as a female executive to vent about the broadcaster.
In the video, which was shared on YouTube, Noel takes on the role of BBC producer Priscilla Prim, to give a "jolly good" telling off to anyone who has been watching retro clips of 'Noel's House Party' on the Internet.
Priscilla explains: "['Noel's House Party'] is jolly good family entertainment, the kind with which we no longer wish to be associated. By watching 'Noel's House Party' and telling your friends about it, you're reminding them of a bygone age, when we at the BBC had an entertainment department. This was closed down when we ran out of ideas of how to entertain the public in a way that they found entertaining.
"Furthermore, this was family entertainment, and these days we don't entertain the idea that there's such a thing as a family. So please stop watching things like this..."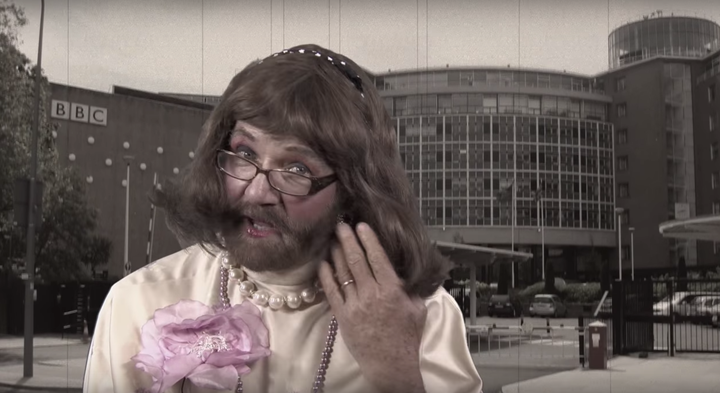 The clip - which was uploaded on 18 May, but has since been viewed just over 4000 times at the time of writing - appears to be promoting a new YouTube channel featuring old clips of Noel's former show, which aired on Saturday nights for eight years, until it stopped airing on the BBC in 1999.
This is far from the first time that Noel has publicly blasted his former employers, having branded some currently executives "clueless" and guilty of "dragging the BBC down" in a recent interview with Talk TV.
Tap the image below to launch the slideshow...