Noel Gallagher has opened up about his emotional moment at the We Love Manchester benefit concert, after his brother Liam publicly accused him of crying on stage as a "PR stunt".
On Saturday (9 September), Noel headlined a show at Manchester Arena, to commemorate the venue reopening following the devastating terrorist attack earlier in the year.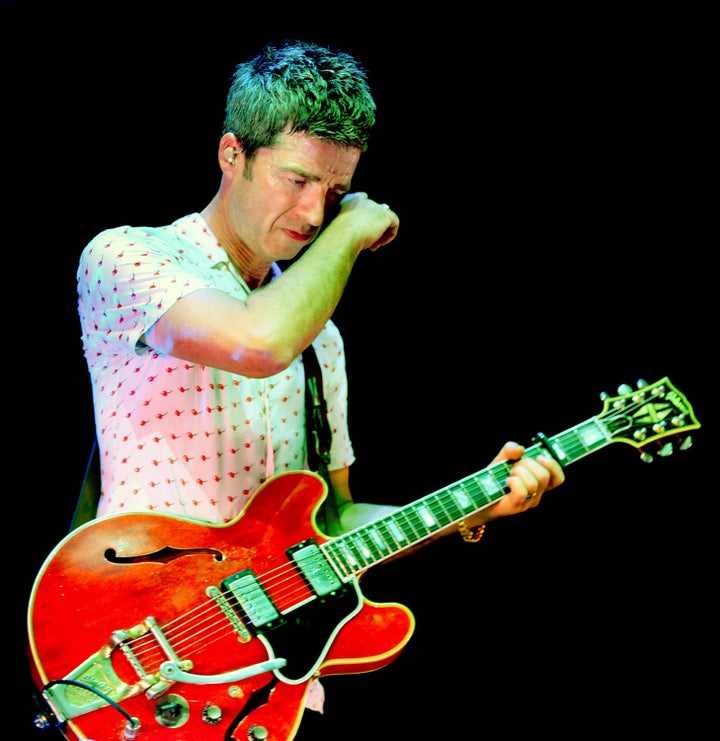 Many media outlets at the time reported that Noel had become tearful before kicking off a rendition of 'Don't Look Back In Anger', which led to criticism from his estranged brother and former bandmate, Liam.
Noel has now insisted that he "wasn't actually crying" on stage, claiming that he'd managed to detach himself from the gravitas of the situation.
He told Chris Moyles on Radio X: "I actually promised myself before I went on, because you've kind of got to detach yourself from it, because it's very easy to kind of get caught up in the moment and when you see other people crying and people in the stands and that."
Liam previously fumed on Twitter: "Cmon you seriously ain't buying that he doesn't give a fuck… don't buy into his PR stunt he doesn't give a fuck.
"If the same thing had have gone [off] in Edinburgh he'd been up there like a shot."
Liam previously had cross words for his brother in the wake of the One Love Manchester benefit concert, slamming the fact that he failed to attend.