One of the terrorists involved in slitting the throat of a priest in Normandy was wearing an electronic surveillance tag at the time of the attack.
France's anti-terrorism prosecutor said the man, identified as 19-year-old Adel Kermiche, also evaded police twice using relatives' identities in attempts to reach Syria.
Paris prosecutor Francois Molins said Kermiche's tag was deactivated for a few hours every morning, corresponding with the time of the attack.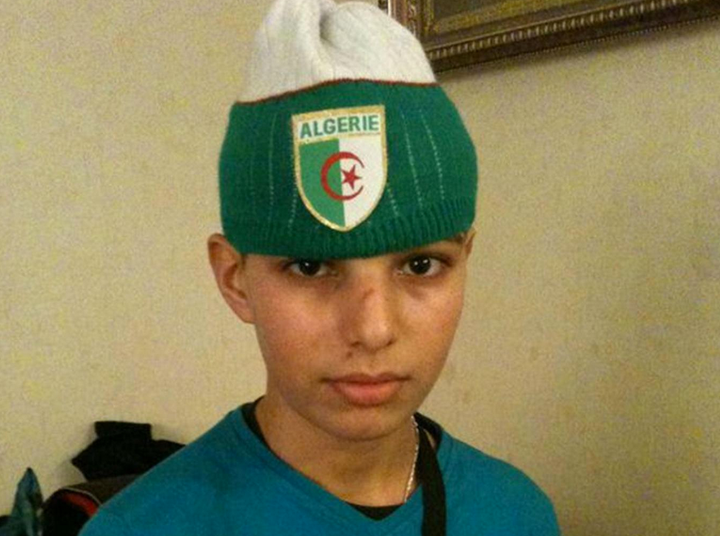 Speaking at a press conference, he explained the attacker - who was shot dead by police - was arrested in Germany in March 2015 trying to join extremists in Syria using his brother's identity and was then arrested in Turkey two months later using a cousin's ID.
French authorities said the men had fake explosives and used nuns within the church as humans shields as police tried to enter the place of worship.
One had three knives and a fake explosives belt, while the other carried a kitchen timer wrapped in aluminium foil and had fake explosives in his backpack.
Molins said the attackers, who claimed allegiance to Islamic State, also cried "Allahu Akbar" - God is great - during the attack on 85-year-old Father Jacques Hamel.
He added that a minor, believed to be a 16-year-old younger brother of somebody wanted by police for trying to go to Syria or Iraq in 2015, had been detained in connection with the investigation.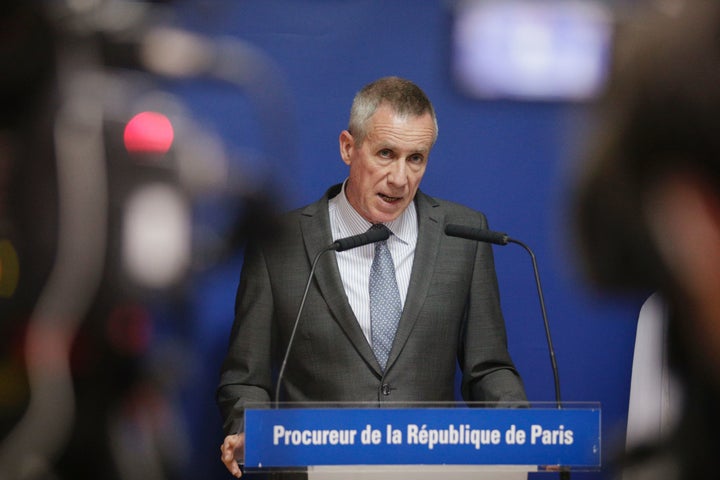 She said: "They forced him to his knees. He wanted to defend himself. And that's when the tragedy happened.
"They recorded themselves. They did a sort of sermon around the altar, in Arabic. It's a horror," she told BFM television.
French president Francois Hollande pledged to fight IS "using all means possible".
Adding that the country was "waging war", he urged his compatriots to stay united and not turn against each other.
Hollande said: "What terrorists want is to divide us, separate us, set us against each other", vowing: "We will win this war."
The attack in Saint-Etienne-du-Rouvray sent shock waves through a nation already reeling from the murder of 84 people in Nice on July 14, when a Tunisian national drove a lorry into crowds enjoying Bastille Day fireworks, as well as earlier atrocities directed at rock fans and sports crowds and the Charlie Hebdo magazine in Paris.
At a press conference in Downing Street, Prime Minister Theresa May offered her condolences to the French people, saying: "Our thoughts and prayers are with all those affected.
"We all face a terror threat. If you look at the national threat level here in the United Kingdom, it is at severe. That means that a terrorist attack is highly likely.
"What is necessary is for us all to work together, and stand shoulder to shoulder with France. We offer them every support we have in dealing with this issue and this threat that they, and the rest of us, are facing.
"But on one thing, I think, we are all absolutely clear, and that is the terrorists will not prevail.
"They are trying to destroy our way of life. They are trying to destroy our values. We have shared values and those values will win through and the terrorists will not win."
Despite there being no specific intelligence relating to attacks against the Christian community in the UK, the National Police Chiefs' Council is urging the community to be alert but not alarmed, report concerns and review their security as a precaution.
National operational police lead for protect and prepare, Deputy Assistant Commissioner Neil Basu, said: "There is no specific intelligence relating to attacks against the Christian community in the UK. However, as we have seen, Daesh and other terrorist groups have targeted Christian as well as Jewish and other faith groups in the West and beyond.
"Following recent events in France, we are reiterating our protective security advice to Christian places of worship and have circulated specific advice today. We are also taking this opportunity to remind them to review their security arrangements as a precaution."
Related