The Wiltshire man poisoned by Novichok is no longer in a critical condition and has begun talking to investigators hunting the source of a deadly Russian nerve agent.
Charlie Rowley and his partner Dawn Sturgess, 44, fell seriously ill following exposure to the nerve agent in Amesbury on 30 June.
Sturgess passed away at Salisbury District Hospital on Sunday evening, while Rowley remained in a coma until Tuesday.
In a statement, Lorna Wilkinson, director of nursing at Salisbury District Hospital, said: "Following my update yesterday, I'm delighted to be able to tell you that Charlie Rowley has made further progress overnight.
"He is no longer in a critical condition. His condition is now serious, but stable.
"Our staff will continue to work hard to provide the care that Charlie needs. Charlie still has some way to go to recover but the progress we've seen so far gives us cause for optimism."
Britain's top counter-terrorism officer said the nerve agent could remain active for 50 years if left undisturbed in a sealed container.
Neil Basu, the Met Police's assistant commissioner for specialist operations, said his officers were working on the theory that Sturgess and Rowley had found a container housing the substance.
Police hope to further speak to Rowley in coming days as they continue to try to establish how he and Sturgess came to be contaminated with the substance.
Basu said it was implausible that the poisonings and the attack on former Russian spy Sergei Skripal and his daughter Julia in Salisbury in March were separate.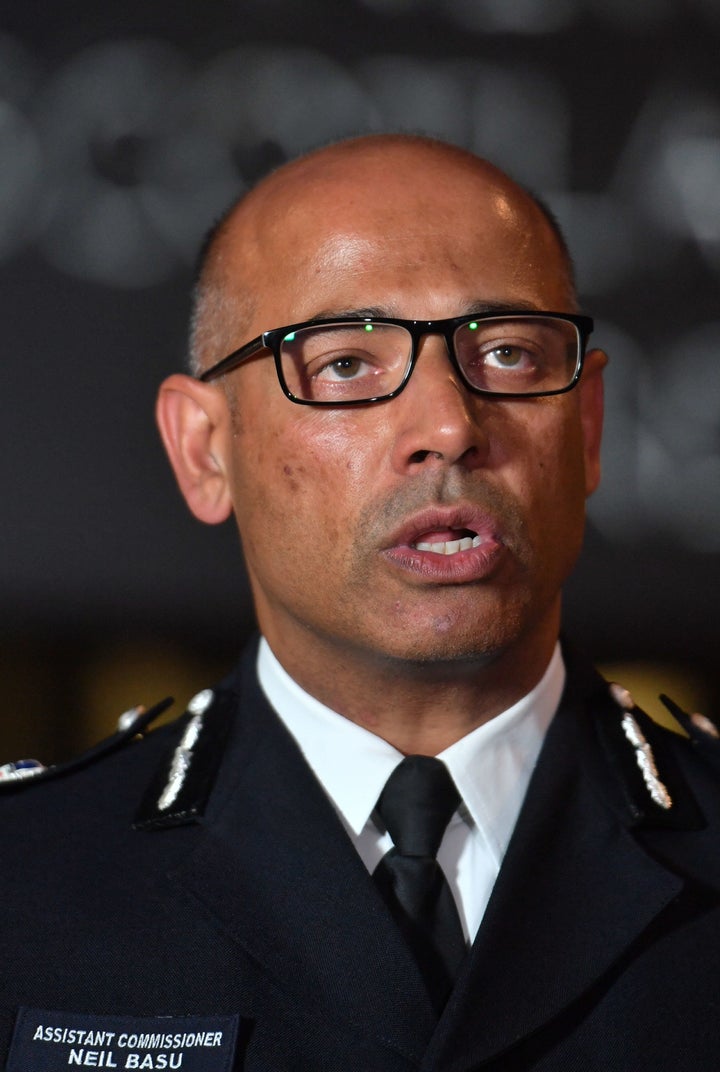 He said there would need to be a forensic link to definitively prove a connection between the two, but conceded the authorities were not looking for anything containing Novichok until the latest incident.
"I would love to be able to say that we have identified and caught the people responsible and how we are certain there are no traces of nerve agent left anywhere in Wiltshire," Basu said.
"But the brutal reality is that I cannot offer you any reassurance or guarantee at this time.
"At this stage we cannot say with certainty that both the incident in March and this latest incident are linked.
"Clearly that is our main line of inquiry, but our investigation must be led by the evidence available and the facts. I would need a forensic link to be definitive.
"This is a very rare substance banned by the international community and for there to be two separate, distinct incidents in one small English county is implausible to say the least.
"That said, the scientists at the Defence Science and Technology Laboratory at Porton Down will work hard to determine whether the nerve agents used in the two incidents are from the same batch.
"It may be that it will never be possible to establish such a definitive link."
A member of the audience, where Basu was speaking at a public meeting in Amesbury, suggested that authorities had not been looking for the Novichok until the latest incident.
Basu replied: "I take your point and I know you are really concerned about it.
"This is the reason the most important line of inquiry for the Skripals and the same for Dawn and Charlie is exactly where they have been at any one time.
"The second most important line of inquiry is finding the people responsible."
He added: "We have not found the container. You are absolutely right that I have no idea what it looked like."
Another member of the public suggested the police were "looking for a needle in a haystack".
"Yes, that's why we need to be intelligence-led, which is why we need witnesses that tell us where it might be," Basu replied.
"The brutal fact is we don't know where they found it. I am hoping Charlie recovers and when he recovers he will be able to tell us and perhaps shed some light on it which will narrow our search dramatically.
"There is a possibility they found it on March 5 and only opened it in the past 10 days."