Thousands of nurses, care home staff and pharmacists are to be urged to look out for symptoms of sepsis, Jeremy Hunt has announced.
As part of a plan to step up action against the deadly infection, the Health Secretary said staff will work to a clear definition of what adult sepsis looks like so it is identified and treated more quickly.
More educational materials will also be provided.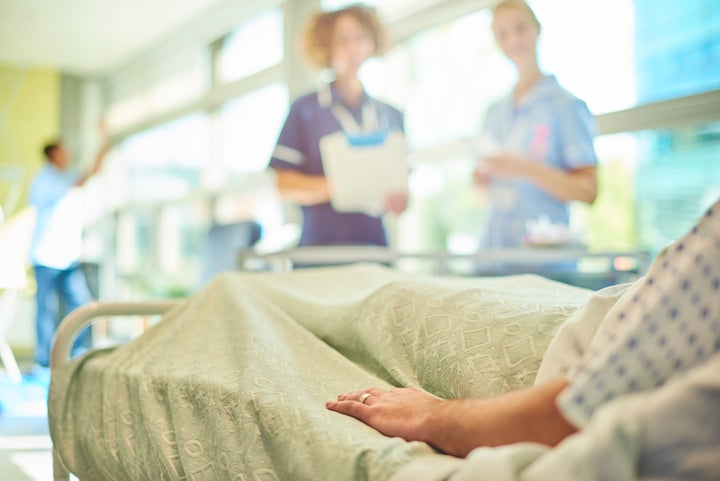 Signs of sepsis in children include lethargy, feeling cold to the touch, fast or difficult breathing and a rash that does not fade.
In adults, signs include fast heart rate, fast breathing, fever or chills, vomiting, slurred speech and breathlessness.
Sepsis kills around 37,000 people in England every year.
It causes the body's immune system to go into overdrive and can lead to organ failure and death.
Mr Hunt said: "We want the NHS to be the safest healthcare system in the world and our ability to diagnose and treat sepsis effectively is a key litmus test of progress.
"While the NHS has taken major steps in recent years to improve how it responds to sepsis – actions that have saved nearly a thousand lives – there is still more work to do to protect the many thousands who develop this dangerous condition each year.
"We need every part of our health system on the highest possible alert for sepsis and this new plan will ensure more health professionals get the training, advice and targeted support to tackle this silent killer."
NHS England medical director Sir Bruce Keogh said: "Sepsis is the body's natural response to overwhelming infection.
"It is treacherous because it can be difficult to diagnose in its early stages and difficult to treat if not diagnosed early.
"It is frightening for families and challenging for clinicians, so NHS England is supporting hospitals to make sure that the right resources are in place to make it easier for clinicians to diagnose sepsis and treat it really quickly before it takes hold."