Supporters of the decision, made on Tuesday at the union's annual conference, say it is part of an effort to ensure social media is "safe" during campus elections.
Yet those opposed to the move say the NUS is moving beyond its powers and is infringing on freedom of speech.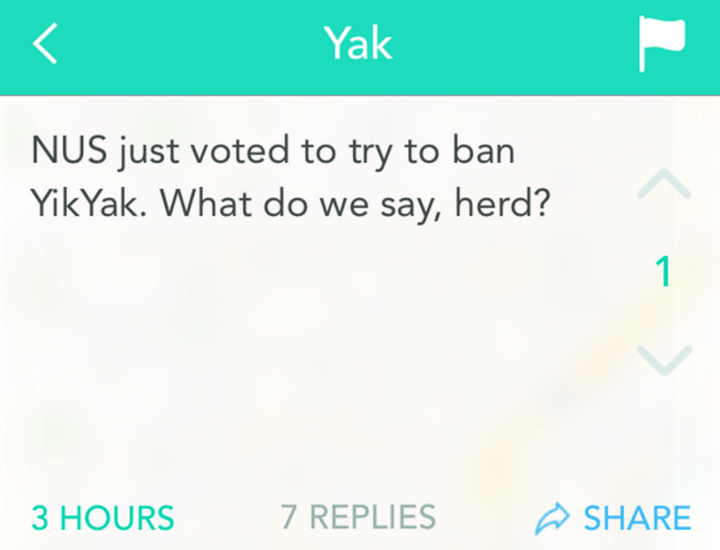 The 'Safe Social Elections' motion passed last night, on the first day of the annual event in Brighton, Sussex.
The conference hosts around 800 elected student delegates who vote on motions proposing new policies.
The Safe Social Elections motion said that while social media "does more good than harm" during student elections, the ability for people to set up anonymous accounts meant "racists, sexists, and cyber bullies" were avoiding punishment.
"Anonymous accounts have the ability to shield racists, sexists, and cyber bullies from campus disciplinary procedures," the motion read.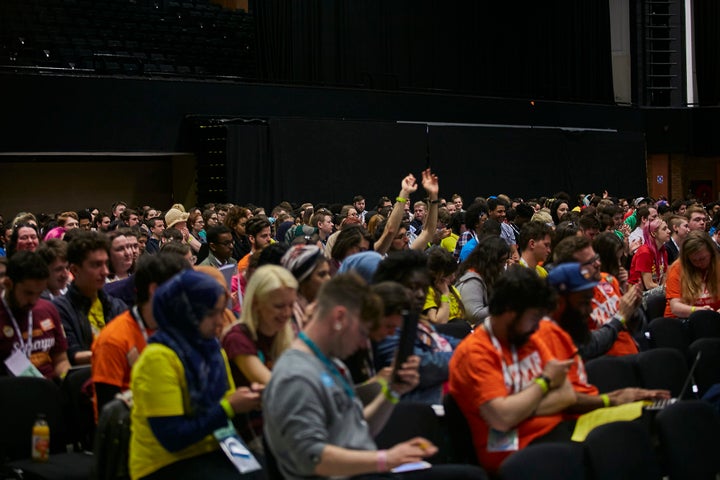 The NUS will now engage with Yik Yak, as well as Facebook and Twitter to look at ways of preventing anonymous messaging during campus elections.
Yik Yak is one of a number of apps which use specific geo-locations to enable its users to comment on message boards anonymously.
The American firm has launched its service on university campuses across the UK in recent years.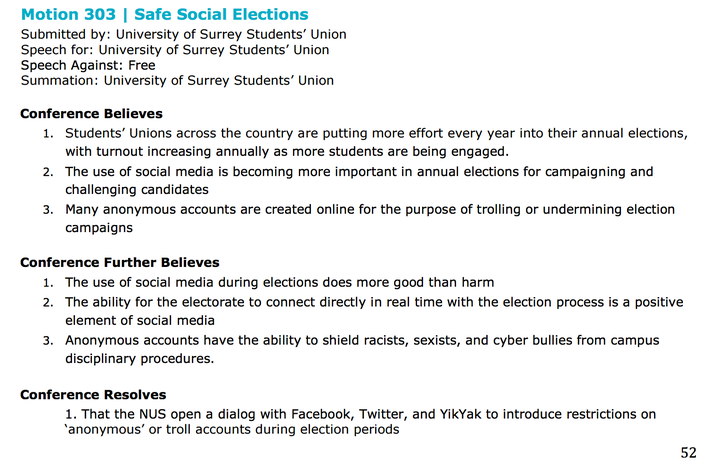 Other apps, including Telegram and even Twitter, allow users to be anonymous while posting.
Speaking on Wednesday, the union's vice-president for welfare Shelly Asquith told the conference that some student unions had already banned Yik Yak from their WiFi, while others employed monitors to "down vote" negative comments.
Those in favour of the decision highlighted the difference between free speech and hate speech.
While critics argued the NUS is "censorship-happy".
Yik Yak has yet to respond to The Huffington Post UK's request for comment.
Meanwhile, Brighton's Yakkers seemed thoroughly unimpressed with the development.