A plan by the president of the National Union of Students (NUS) to tackle anti-Semitism at universities has been slammed by Jewish students for not going far enough.
Malia Bouattia announced the strategy following a government investigation warning that anti-Semitic abuse is on the rise in Britain.
The committee denounced the student leader for referring to Birmingham University as "something of a Zionist outpost in British higher education", saying the comment "smacks of outright racism".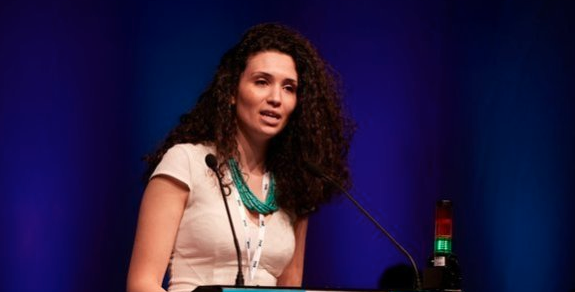 The 28-year-old has also faced criticism for her comments during a 2014 conference speech on 'Gaza and the Palestine Revolution', when she said: "With mainstream Zionist-led media outlets... resistance is resented as an act of terrorism".
But the NUS President has now released a statement saying she will do "all I can to combat antisemitism".
"Much of my activist life has been dedicated to anti-racist campaigning and it remains central to my purpose.
"I am determined to ensure that all students, including Jewish students, feel safe and are safe on campus and in society," she added.
Under the plans, the NUS will research the experiences of Jewish students and create online resources for student unions to deal with anti-Semitism and commemorate Holocaust Memorial Day.
An independent review of race and racism in NUS is also set to be released later this year.
But the Union Of Jewish Students (UJS) said the NUS President's blog "does not go far enough to reassure Jewish students that she has properly understood the issues with her past comments".
The UJS have vowed not to work with Bouattia until she apologises for her previous statements.
A spokesperson for the union told HuffPost UK: "Following her failure to appropriately address Jewish students' concerns, Malia's blog is a welcome development. The planned work she describes will provide an opportunity for NUS to show Jewish students that they can begin to trust NUS again."
But despite calling the plans a "step in the right direction", the UJS said Bouattia's "continued insistence that views held on Israel/Palestine are an exclusively political issue completely ignores the inherent relationship that many Jewish students have with Israel and Zionism.
"Furthermore, Malia cannot simply explain away the offence she caused; Jewish students have not misinterpreted her earlier comments. They have raised valid concerns about antisemitism and Malia is yet to issue an apology showing that she understands these and will address them."
Popular in the Community