Last week saw the 20th anniversary of one week in August, when Oasis took Knebworth with a pair of concerts which saw them playing to an audience of 250,000 fans each night.
In a sign of their mastery of the pop world at that point, over 2.6million people applied for tickets for the gigs - comprising the largest ever demand for tickets in British history.
Two decades later, and on the eve of a documentary examining the peaks and troughs of one of the UK's biggest bands, we have a reminder of this golden era with a brand new reworking of the video for one of their anthems from that period, 'D'You Know What I Mean?' - the first single from their third album, 'Be Here Now', which came out in 1997 and became one of the biggest sellers of the decade.
The reissue will form part of the wider rerelease of the album to celebrate its 20th anniversary.
The video was filmed on location at Beckton Gas Works in London, but the phrases "Do you know what I mean?" and "Be here now" can be seen painted in Czech on one of the surrounding buildings. Liam wears a snorkel parka and sports his customary pair of tailor-made sunglasses.
The creative team who worked together on the original 1990s video, including directors Dom and Nic, have reunited to bring the video bang up to date with High Definition, new colours and effects.
What remains clear in the video is the unique chemistry between the Gallagher brothers that contributed so much to the band's appeal.
As all fans know, this wasn't to last with the band's acrimonious split in 2009, just before a festival gig near Paris.
Speculation continues to abound as to whether Liam and Noel will ever put aside their grievances long enough to make more music together. The most recent chat on the issue came from Liam, who said in July he'd be willing to reform the band, but his brother Noel is not. Or, as Liam explained on Twitter in his unique fashion, "Listen up: no Oasis reunion. Rkid's not into it. I am – he's too busy being beige."
Tap the first picture below to open our slideshow: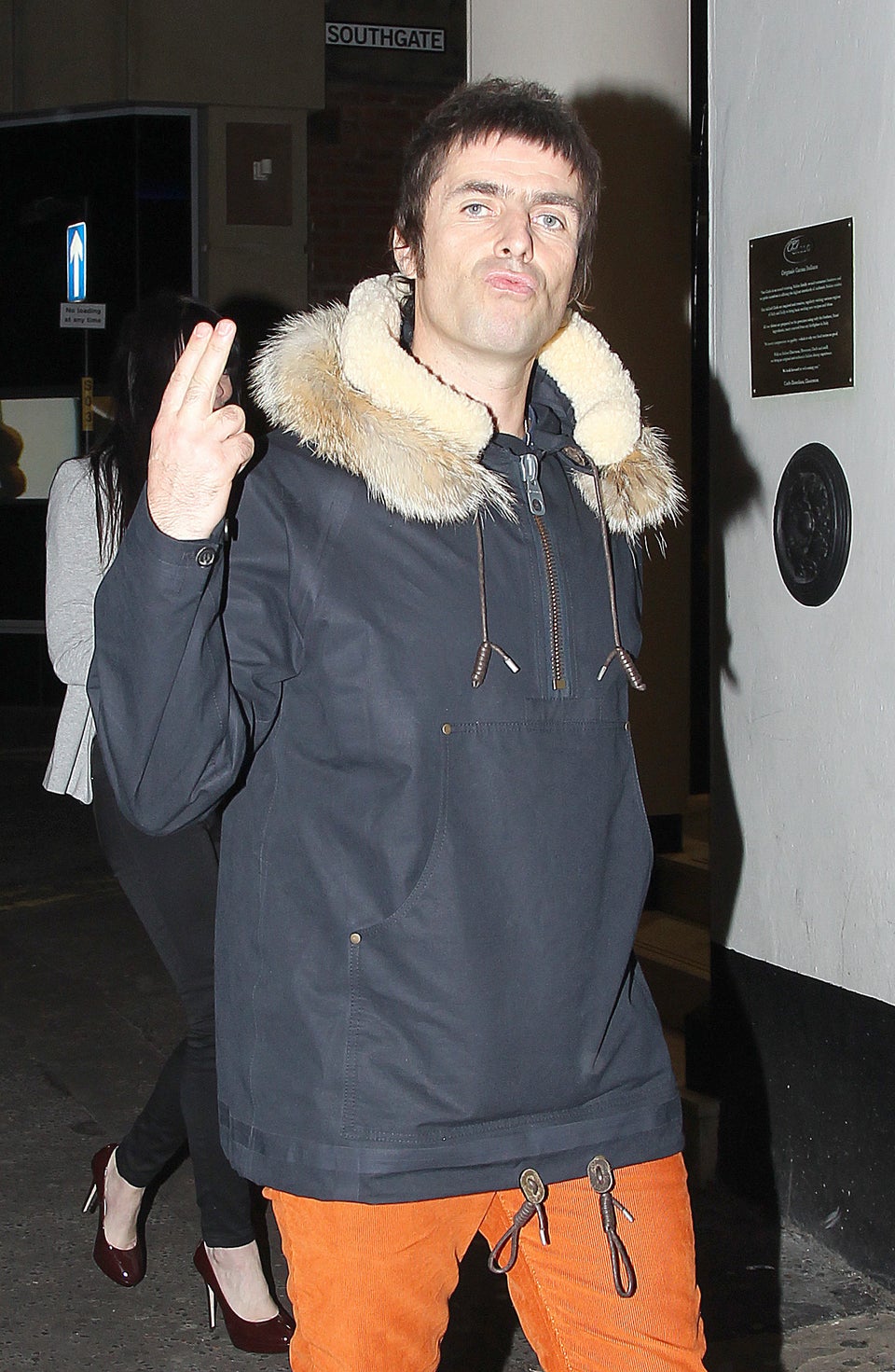 9 Alternative Oasis Announcements
Popular in the Community