President Obama danced the tango with a sultry Argentine woman during a state dinner on Wednesday in Buenos Aires.
Although he initially declining several offers, POTUS eventually hit the floor with his size 12 loafers, pirouetting to the well-known score.
Michelle Obama did likewise with another dancer. Watch the full trot below...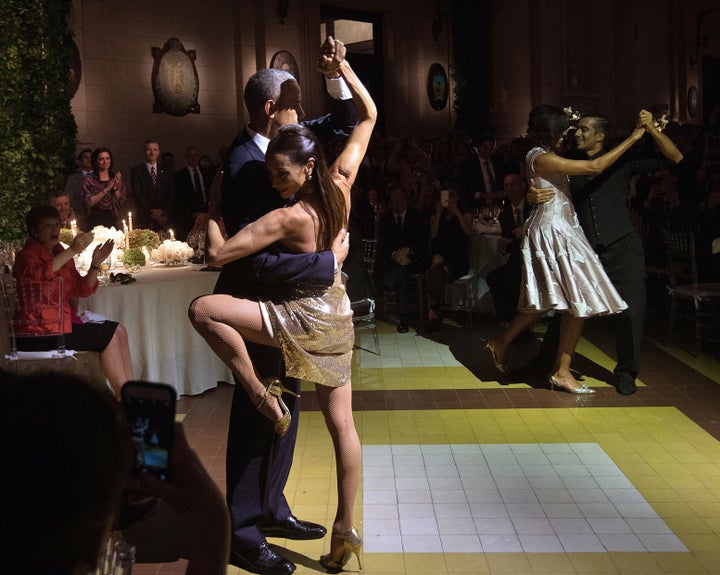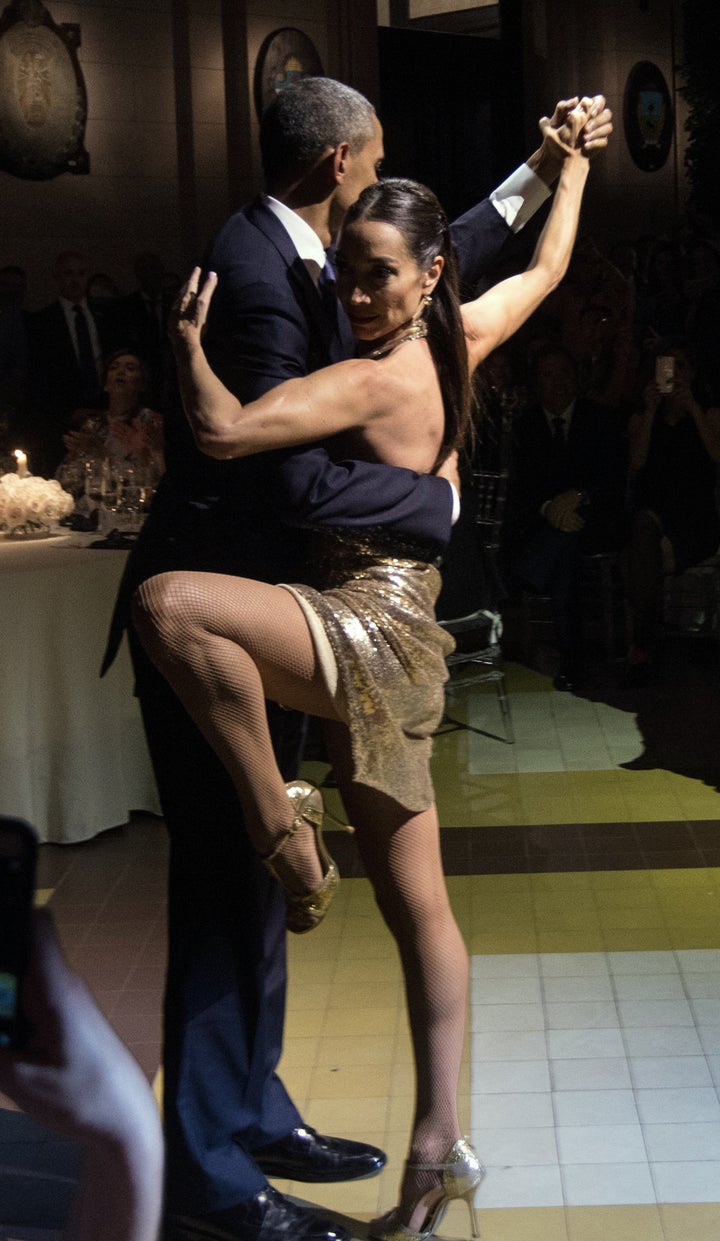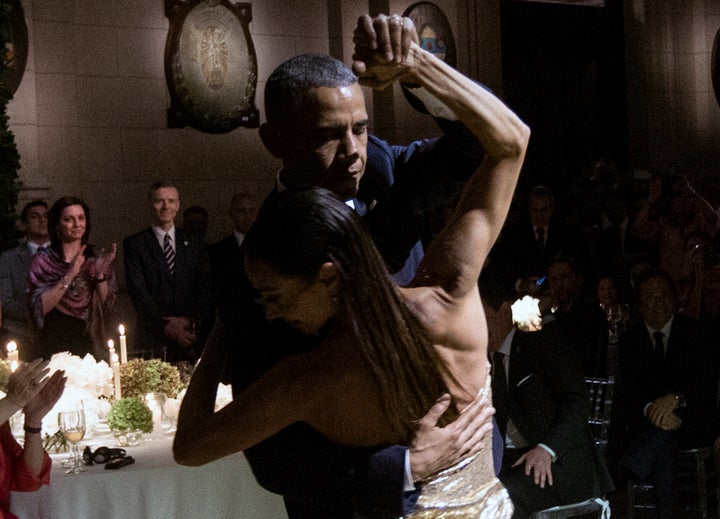 Related