By day two of social distancing, I'd already noticed a difference in online dating. I opened my Hinge app to find 56 notifications. Unusual, I thought, and for a moment I was flattered. Then I realised I wasn't necessarily more popular than usual: suddenly everyone was stuck at home with idle thumbs.
This is the time of the year where I thought I would be dating more. The arrival of spring and promise of summer thaws us somewhat. The post-hibernation hunger for human connection means our social lives get more active, flocking to parks and al fresco dinners, and our appetite for dating increases.
Yet as we're being advised to not leave our homes in a bid to limit the spread of coronavirus, unless in exceptional circumstances, any hopes of summer love feel abruptly cancelled. Or could it mean a new dawn for online dating? The end of time wasting, conversations going nowhere, ghosting? Only time will tell.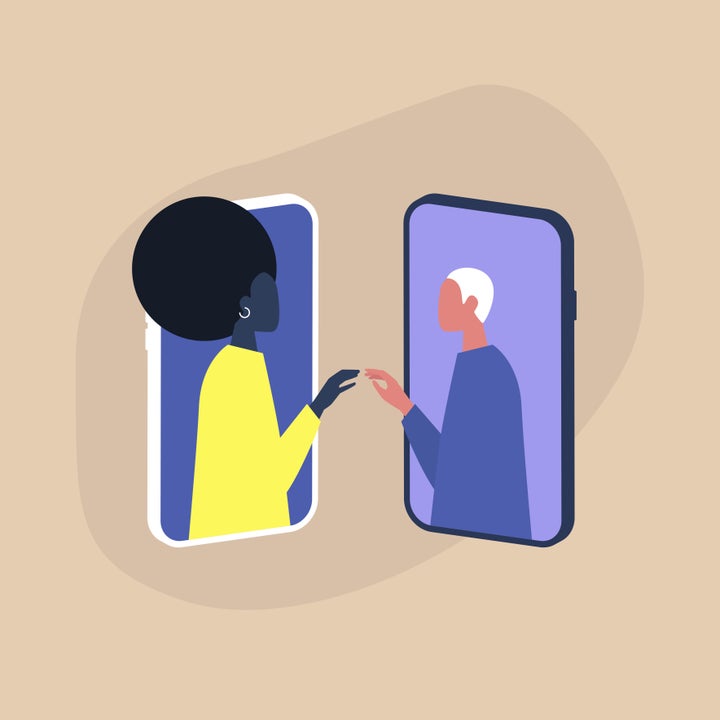 People have certainly come out of the woodwork. I have noticed how my matches want to talk more. The conversation is no longer surface level, with generic questions about work and what we got up to over the weekend, but has shifted slightly deeper: reflections on how we're feeling, how we're spending our time and what the plans are for the year.
And I'm not alone. Friends have forwarded me essay-length messages from men on dating apps and social media; others have noticed their exes getting back in touch. More people want to call; we've all downloaded Houseparty to play games.
Dating apps are evolving to cope with the shifting demand and habits. Bumble, which has seen a 35% increase in messages, has launched in-app video calling, while Hinge says 70% of its users are up for a digital date. The period has also seen new apps emerge such as OKZoomer, launched in response to Covid-19, with the tagline 'where you can love everyone...at least six feet apart'.
"We are human creatures who seek connection with people," says Ammanda Major, head of quality service and clinical practice at Relate, the UK's relationship charity. "People are perhaps looking for things that make them feel good and happy in these difficult times. Online dating could be one of the ways to achieve that."
London-based marketing consultant Priscilla McGregor-Kerr, 25, recently went viral after tweeting about a Facetime date. Her date sent her £15 on Monzo to buy herself a bottle of wine and later that night she sat in her bedroom chatting with him for three hours – a very modern love story.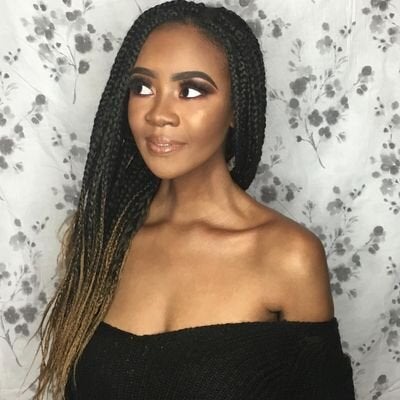 "I won't lie, I wore my pyjamas but I did my makeup. I'm in the braids gang at the moment so I just left my hair," she tells HuffPost. Conversation oscillated between the latest coronavirus news, the ups and downs of working from home, and what they've been watching on Netflix. "It felt nice and natural but probably because it wasn't our first date and we had been WhatsApping for a while."
A third date is on the cards with things getting more serious: "We might order food next time!" While virtual dating was an unusual experience, McGregor-Kerr says she would recommend it to others while we're living in lockdown – and beyond: "It's safe, comfortable, and you don't have to wear trousers."
The safety message is echoed by Ammanda Major. "Whatever you're doing, you firstly need to follow the government guidelines, but dating online while everyone is cooped up inside is a sensible suggestion," she says. "It's also important for people to not partake in something they wouldn't usually feel comfortable with, just because they're at home. Don't rush things in a time where many people will be looking for connections. Listen to your internal voice and ask: 'does this feel right for me?'"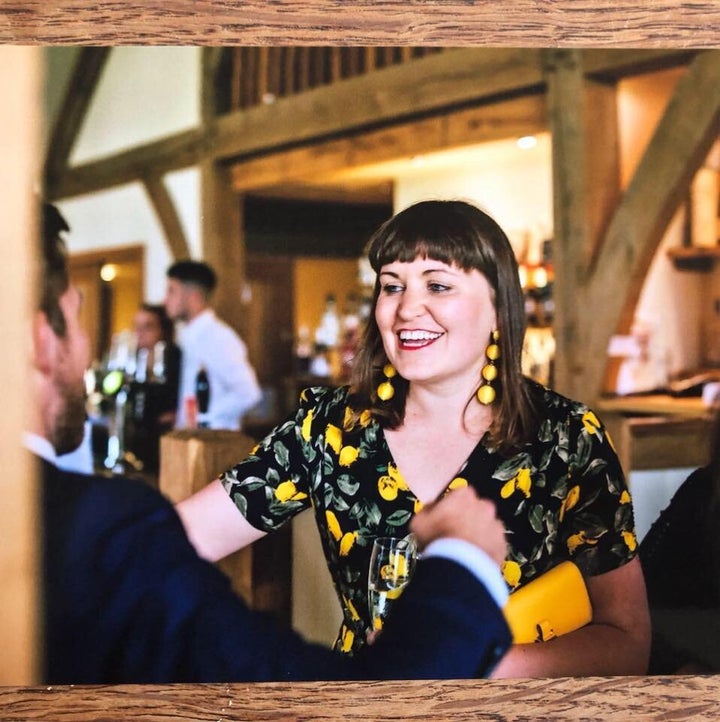 Even before reaching digital first date phase, there's the issue of meeting people. Tricky enough at the best of times, but when we're cooped up indoors 24/7, opportunity can certainly feel limited.
"If this was a normal day, people would be meeting up and falling in love," 35-year-old journalist Nicola Slawson, tells HuffPost UK. "Obviously there are worse things going on than not going on a date but this may also have a lasting impact on us."
As the creator of The Single Supplement, a newsletter for single women, she has seen her subscriptions increase during this time. "Everyone else is relying on their partners, talking about their kids and though it doesn't sound great to be trapped with a toddler, it's quite daunting for single people," she says.
"I'm at a point in my life where I want to start dating again," adds Slawson, who lives in Shropshire. Even though she "detests apps normally", she is spending more time on them. "The conversation always peters out but I've just gone back on them just to see what the score is because I feel like people will be more chatty now."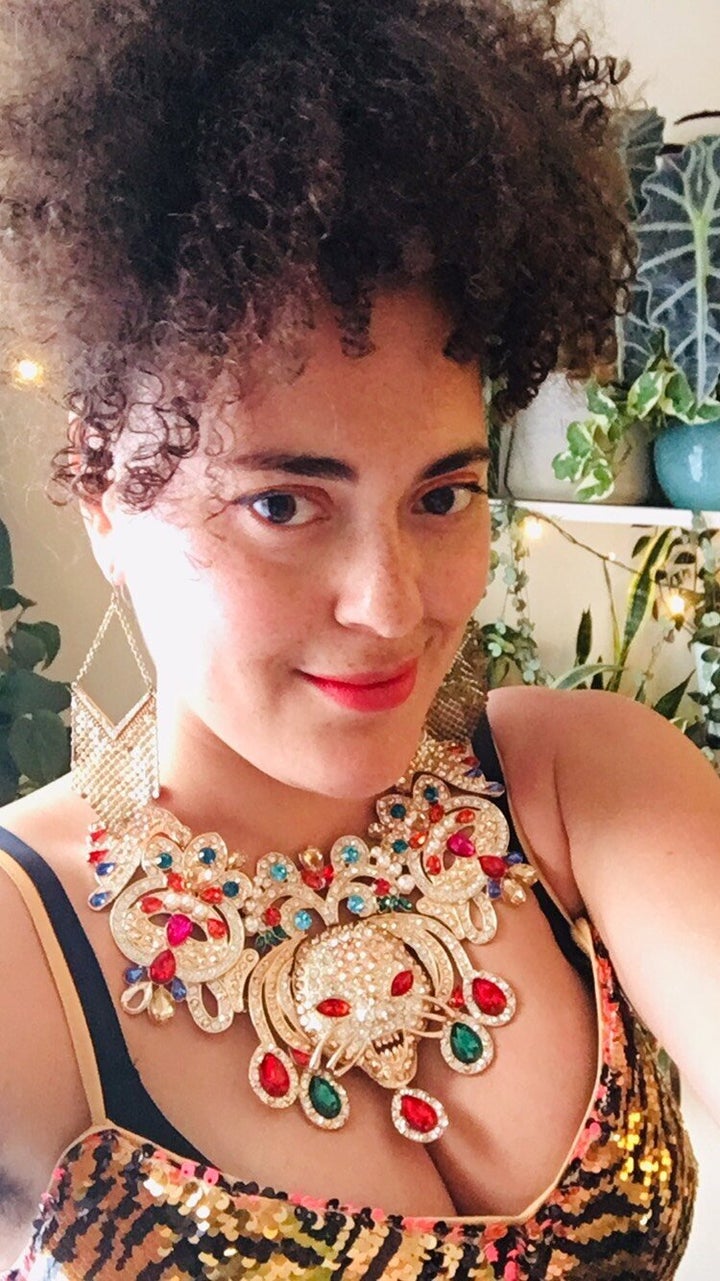 For R.T Collins, a 32-year-old pansexual and polyamorous writer from London, her proirity is adapting to make sure she can still remain social and active on the polyamory scene – even if she can't meet people IRL.
She's self-isolating with her main partner but has noticed "more conversations with partners and ex-flings who have randomly got in contact" as well as innovative video call methods to ensure group dating is still a thing in her life.
Feeld, a dating app for singles and couples to explore a range of diverse sexual experiences, has helped cure her cabin fever. She's enjoying the community's new 'Feeld ForPlay', a digital foreplay feature, where people can pleasure each other's online personas. "I spent quite a while playing it and I'm not ashamed to say I got pretty into the anonymous squishy sexiness of it," says Collins.
If anything she's found the switch to online dating more direct. "Now we cut straight to the sex chat and get as filthy as possible from the get go (asking beforehand of course!)," she says. "We realise that we're probably never going to meet, so we may as well cut to the kind of talk that will turn us on and distract us, if only for a moment."