A Labour MP who has been the victim of online abuse, receiving death threats, anti-Semitic and violent comments, has welcomed new guidelines saying that hate crime perpetrated on social media must be taken as seriously as "offline" offences.
Luciana Berger said that online abuse can have a detrimental impact on the lives and mental health of those who are targeted on social media.
Her comments come as the Crown Prosecution Service (CPS) releases guidelines taking into account the increasing number of cases sparked by abuse in cyber space.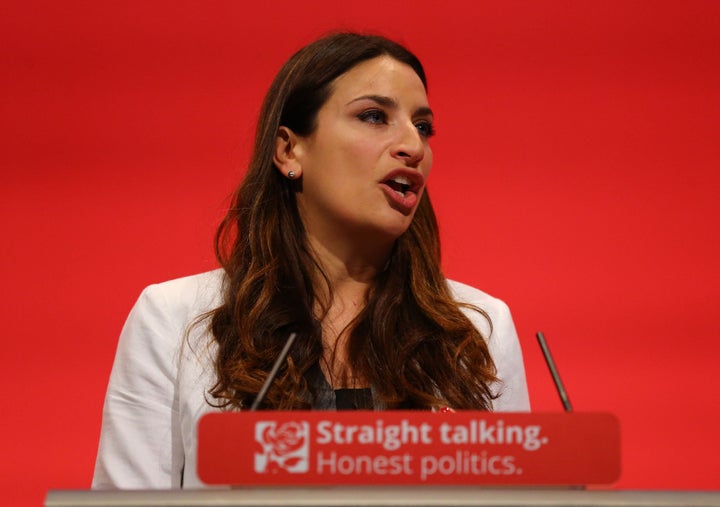 Speaking on Radio 4′s Today programme, Berger said: "Listening to the other victims and the impact it had on their relationships with their loved ones, on their ability to go to work, on their mental health, they had as much impact because these things happened on line as if it had happened physically and in person.
"And I know from my own experience the impact it had on my family, on my team."
When asked what kind of abuse she had received, Berger said: "It's a whole combination of things, it's anti-Semitic statements, it's violent statements.
"It's pornographic things that have been sent to me... death threats, these things happen all the time."
She added: "I happen to be resilient, I'm fortunate that I have a strong support network.
"As a member of parliament I have a voice. But there are plenty of people that may not have any of those things and we need to treat all victims of crime, whether it's online or offline, in exactly the same way and that's why I welcome what the CPS are saying today."
BBC presenter Nick Robinson read out one of the abusive comments directed at Berger, which said: "Filthy Jew bitch."
The CPS's revised documents cover different strands of hate crime - racist and religious; disability; and homophobic, biphobic and transphobic.
They say: "Hate crime can be perpetrated online or offline, or there can be a pattern of behaviour that includes both.
"The internet and social media in particular have provided new platforms for offending behaviour."
David Tucker, the crime and criminal justice lead for the College of Policing, said that police have, for a long time, viewed both online and offline hate crime "in exactly the same way".
He said that the "cloak of anonymity" that exists on the internet can make the job of the police much harder .
He added: "The mistake here is to look at this as purely a law enforcement issue.
"We need the support of the public and the internet service providers to challenge unacceptable behaviour, in actual fact whether it is on or offline. The issues are exactly the same."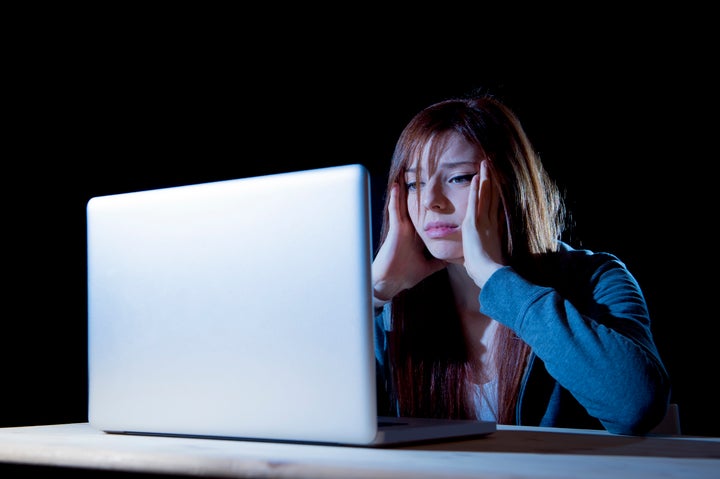 The new CPS guidelines said they will prosecute complaints of hate crime online "with the same robust and proactive approach used with offline offending, whilst recognising that children may not appreciate the potential harm and seriousness of their communications" and "treat online complaints as seriously as offline complaints".
The authorities' response to hate crime has come under close scrutiny in the last year amid jumps in the number of incidents.
There was a surge in reports following the EU referendum in June 2016, while figures released earlier this month show forces registered a spike around the terrorist attacks that hit the UK earlier this year.
In 2015/16 the CPS completed a record 15,442 hate crime prosecutions.
The conviction rate across all strands of hate crime increased from 82.9% in 2014/15 to 83.2% in 2015/16.
The presence of hateful content on social media sites has repeatedly been highlighted and community groups monitoring anti-Semitic and Islamophobic abuse report that a significant proportion of incidents involve the internet.
The CPS emphasised that it has always considered each case on its individual merits and prosecutes offences, whether committed online or offline, where there is sufficient evidence and it is in the public interest.
Elsewhere, the policy documents acknowledge that victims of biphobic hate crime have different experiences and needs to those affected by homophobic and transphobic offences.
The CPS also said it recognises it has a responsibility to actively remove barriers to justice for disabled victims and witnesses.
Related