Only half of us know the names of our neighbours, but a new campaign is aiming to change that by bringing community spirit back to Britain.
The initiative, called 'Open Door Sunday', was launched by Bisto to encourage neighbours to enjoy a meal together.
The project has kicked off with a heartwarming video that shows real-life neighbours meeting each other for the first time.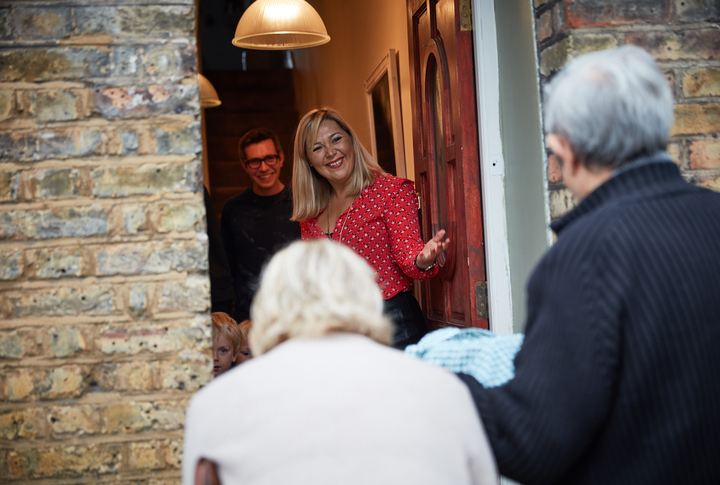 Retired community care worker Janet and her husband, Francesco, are one of the couples involved in the project.
Janet was born in the area they now live in. She met Francesco in 1969 when he moved from Italy to work in construction.
The pair have a big family with grandchildren, but don't know many people in the area.
"We seem to live rather isolated lives these days. We don't meet our neighbours very much," Janet said.
The pair had dinner with Emma, who works for ITN, and her partner Alex, who's an accountant, alongside their two excitable children. The group hit it off right away.
"I think it's been great. It's so lovely to meet people as warm, open and kind as Jan and Franco," Emma said.
"I think it could be the start of a really beautiful friendship."
To measure community spirit levels, Bisto teamed up with Dr Stephanie Alice Baker, a lecturer in Sociology at City at University of London, to devise a 15-step questionnaire assessing social and civic attachments, participation and engagement.
Questions included: "Does your local pub landlord know your name and your usual order?" and "Would you feel safe leaving your house key with someone in your local neighbourhood?"
The results, taken from 4,000 people, revealed that only a half (50%) of Brits know their neighbour's name and just 29% say hello to each other.
A third (34%) do not meet with local friends or family regularly and 39% do not engage in any social activities in their neighbourhood.
York communities were unveiled as the friendliest as 42% have a neighbour they could call for help if they lost a key, compared to 32% in Wolverhampton.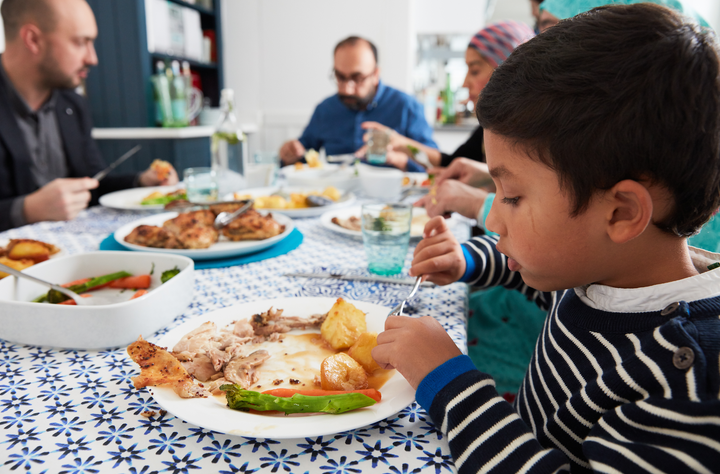 The film crew also followed costume designer Natalie and programmer Daniel as they met their neighbour Suzanne and her young daughter, Neriah.
The final group was made up of parents Navid and Zara, who have twin boys aged five, and Milli and Mark, who are parents to a six-month-old baby girl.
All said meeting new neighbours was scary at first, but well worth it.
"If you don't know your neighbours and you don't know who they are, go and knock on their door and find out," Zara said.
Navid added: "It has been a lovely experience and I think there is a magic
that exists when people come together."