Take this alternating pattern of purple and orange hearts, intersected with a series of striped bars.
Of course, not is all as it seems. For as this surprisingly simple video from Bite Size Psych explains, the hearts are actually the same colour.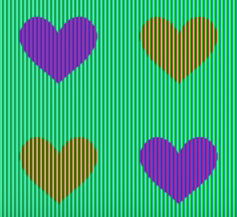 This is proved by taking away the stripes, revealing the hearts to actually be a uniform magenta hue.
The voiceover of the clip, which has been viewed more than 60,000 times in two months, explains: "Why does this happen? If you zoom in on the picture you'll find that the striped bars aren't actually the same colour.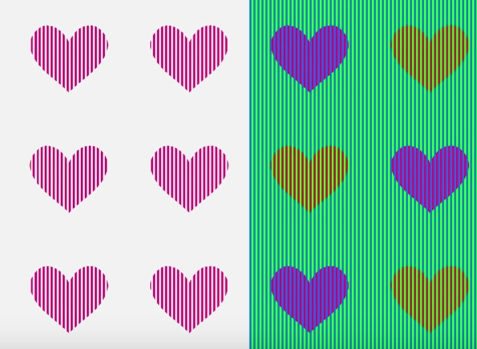 "These surrounding blue bars (left) make the heart seem purple, whereas these surrounding green bars (right) make the heart seem orange. This gives us a vital clue on how our vision works.
"It suggests that we perceive an object's colour not based on its actual colour but on how it compares to the surrounding colours. Illusions like these expose the visual system for what it really is: A brain using a biased set of rules to process optical signals. The result is what we call vision."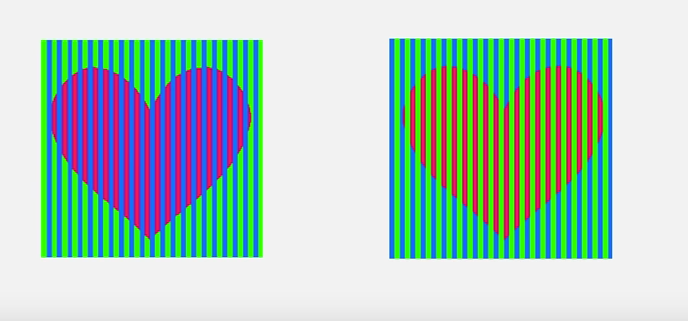 The clip uses two more examples to illustrate how our brains use these "biased sets of rules" to process images deliberately created to fool us.
Don't watch the screen for two long…
Related