Pulse Orlando gunman Omar Mateen was a regular visitor to the gay nightclub where he opened fire killing 49 people, and also reportedly used a gay dating app.
As investigators examine possible motives behind the worst mass shooting in US history, regular patrons of the club have revealed Mateen had been going to the bar for three years.
Wielding an AR-15 semi-automatic rifle and a handgun, Mateen opened fire at Pulse in a three-hour shooting rampage and hostage siege that ended when SWAT team officers killed him. During the attack the 29-year-old called 911 pledging his allegiance to Islamic State, who have since claimed responsibility for the terrorist act.
Chris Callen, who worked at Pulse as a performer, told CNN he had seen Mateen at the club dozens of times, estimating that during the last three years he had visited the bar twice a month.
"He was very friendly when we said hi. He didn't seem like the kind of guy who just did what he did. It makes no sense."
Callen added that his partner had told him that Mateen was "very nice" and seemed "comfortable".
Pulse regular Kevin West told the Los Angeles Times that Mateen had messaged him on a gay dating app several times in the year before Sunday's attack.
Ty Smith told the Orlando Sentinel he had seen Mateen at the club at least a dozen times. He said sometimes the killer would sit in the corner and drink by himself, and other times he would "get so drunk he was loud and belligerent".
Jim Van Horn, 71, told the Associated Press that Mateen was, "trying to pick up people. Men," at the bar.
He said Mateen had once told him about his ex-wife, and that his friends had warned him to stay away from Mateen as "they thought he was a strange person".
Meanwhile, the White House have said Mateen appeared to be a "homegrown extremist" who had touted support not just for IS, but other radical groups that are its enemies.
"So far, we see no indication that this was a plot directed from outside the United States, and we see no indication that he was part of any kind of network," FBI Director James Comey said. He said Mateen was clearly "radicalised," at least in part via the internet.
Mateen's supposed support to IS is one of several theories to emerge in the aftermath of the shooting that also left 53 people critically injured - five of the wounded are reported in grave condition, meaning the death toll could still rise.
Comey said the FBI was also trying to determine whether Mateen had recently scouted Disney World as a potential target, as reported by People.com, which cited an unidentified federal law enforcement source
The FBI chief defended the bureau's handling of Mateen during two previous investigations - in 2013 and in 2014 - into his apparent terrorist sympathies.
As for whether there was anything the FBI should have done differently, "so far, the honest answer is, I don't think so," Comey said.
More details have also emerged of the hours before Mateen was shot dead.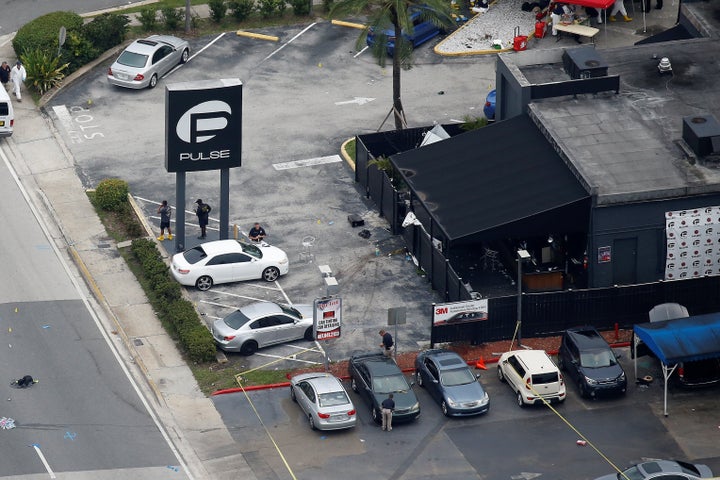 Orlando Police Chief John Mina said Mateen was "cool and calm" during phone calls with police negotiators.
Mina said he decided to send the SWAT team in and bash through a wall after Mateen holed up with hostages in a bathroom and began to talk about bombs and an explosive vest.
"We knew there would be an imminent loss of life," Mina said. As it turned out, Mateen had no explosives with him.
Mateen's grasp of the differences between Islamic extremist groups appeared shaky.
During three calls with 911 dispatchers, Mateen not only professed allegiance to the IS but also expressed solidarity with a suicide bomber from the Syrian rebel group Nusra Front, and a few years ago he claimed connections to Hezbollah, too — both IS enemies, according to Comey.
The FBI became aware of Mateen in 2013 when co-workers reported that the private security guard claimed to have family connections to al-Qaida and to be a member of Hezbollah, Comey said. He was also quoted as saying he hoped law enforcement would raid his apartment and assault his wife and child so that he could martyr himself.
The FBI launched a 10-month preliminary investigation, following Mateen, reviewing his communications and questioning him, the FBI chief said.
Mateen claimed he made the remarks in anger because co-workers were teasing him and discriminating against him as a Muslim, and the FBI eventually closed the case, Comey said.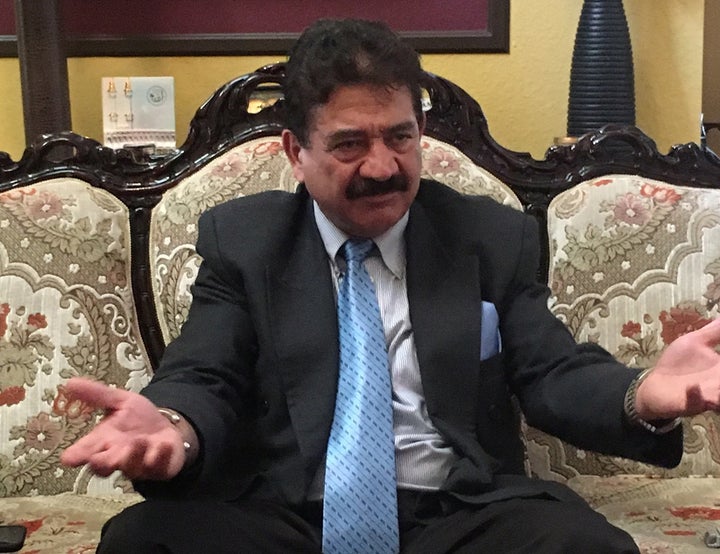 Matten's name surfaced again as part of another investigation into the Nusra Front bomber. The FBI found Mateen and the man had attended the same mosque and knew each other casually, but the investigation turned up "no ties of any consequence," Comey said.
Mateen was added to a terror watch list in 2013 when he was investigated, but was taken off it soon after the matter was closed, according to Comey.
People who are in that database are not automatically barred from buying guns, and in any case Mateen purchased his weapons in June, long after he was removed from the list.
IS radio hailed the attack and called Mateen "one of the soldiers of the caliphate in America." But it gave no indication the group planned or knew of the attack beforehand.
Counterterrorism experts have been warning in the past few years about the danger of so-called lone wolf attackers who act in sympathy with extremist groups like the Islamic State but are not directed by them.
Mateen's father, Seddique Mir Mateen, told reporters that the massacre was "the act of a terrorist," and added: "I apologise for what my son did. I am as sad and mad as you guys are."
He wouldn't go into details about any religious or political views his son held, saying he didn't know. Asked whether he missed his son, he said: "I don't miss anything about him. What he did was against humanity."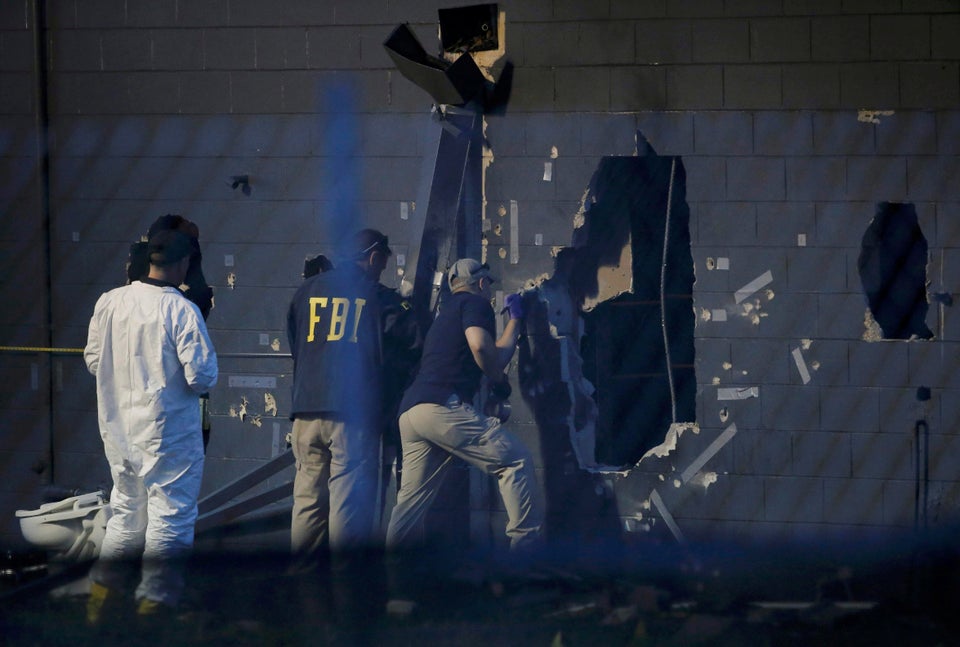 Orlando Shooting