This graph shows why one of George Osborne's flagship tax cuts in the Budget will disproportionately benefit the well off.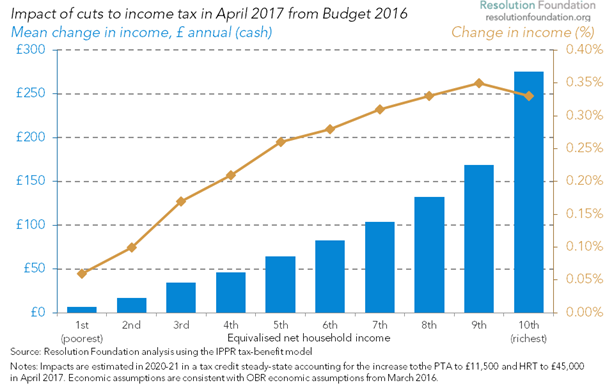 The Chancellor announced two cuts to income tax.
- From April 6, 2017, people will be able to earn £11,500 before they start to pay tax.
- The threshold at which 40 per cent income tax kicks will rise to £45,000.

The Resolution Foundation think-tank has found the poorest - on the far left - stand to benefit by less than £10 while the richest - on the far right - are in line for a boost of more than £250.
It calculates that 80% of gains go to the top half of earners - and almost half (47%) to the top fifth.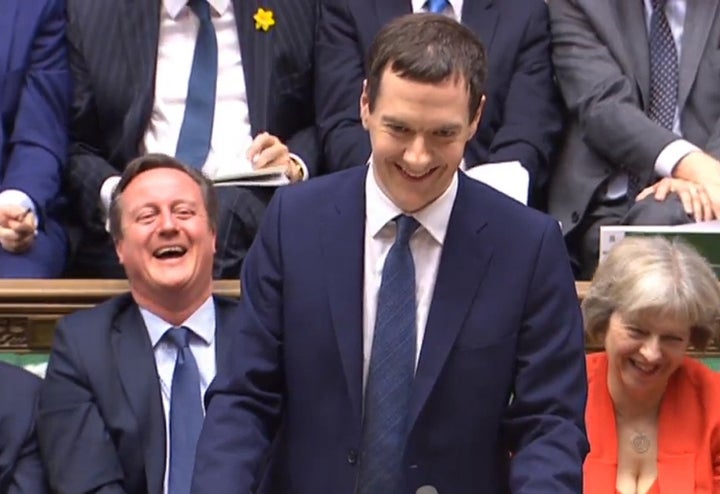 David Finch, senior economic analyst at the Resolution Foundation, said: "Everyone likes to pay lower taxes, but these income tax cuts will largely benefit higher income households.
"The top half of households will receive over 80 per cent of the benefit. That is hard to justify at a time major fiscal pressure."