Lockdown may have fuelled our desire to bake banana bread and incubate our sourdough starters like our lives depended on it, but it also whet our appetite for escapism. Two in five UK adults read more during the first lockdown, according to a survey by Nielsen Books UK – and the nation as a whole almost doubled its weekly reading time – from around three and a half hours pre-lockdown, to six.
It's unsurprising that so many of us turned to, well, turning pages during a time of stress and anxiety. Reading can be incredibly therapeutic, and it's also distracting when the world is falling apart around us. Books allows us to escape into other places, lives and possibilities. They can also relax and calm us.
We asked some of the HuffPost UK team to reveal the books that helped them through the highs and (many) lows of the pandemic. This isn't your standard end of year booklist – our interests and tastes vary wildly across the newsroom and these individual recommendations really reflect that.
From celebrity autobiographies to children's picture books, from Booker award-winning fiction to foodie heaven, here are the reads that kept us going in 2020. We hope they pique your curiosity, too.
The Midnight Library by Matt Haig
Chosen by Becky Barnes, audience editor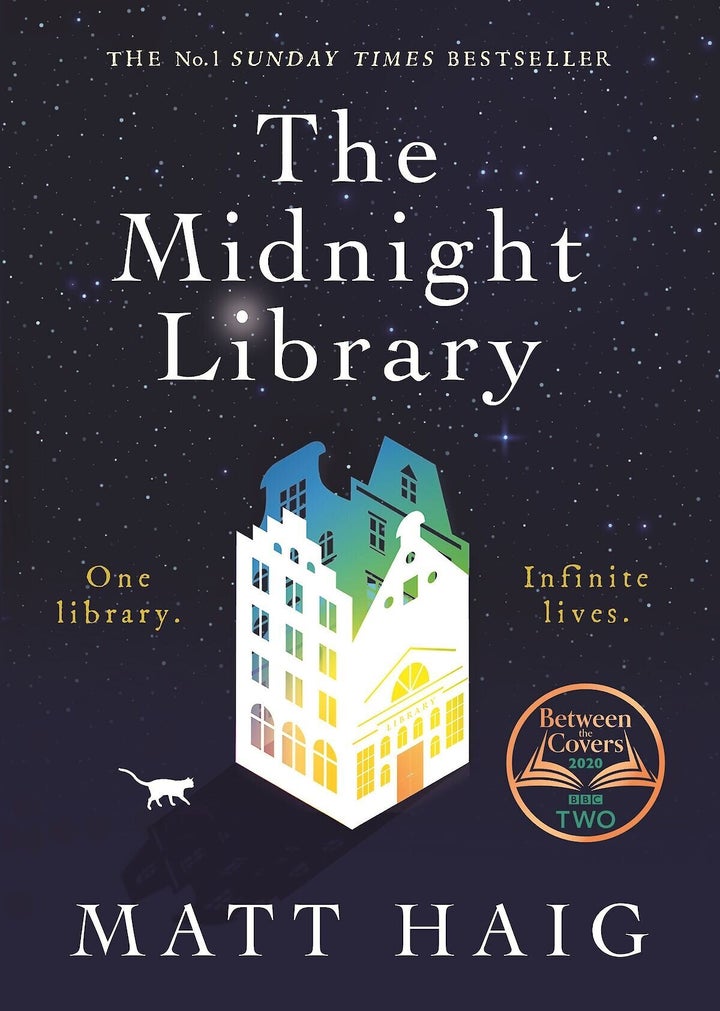 While 2020 has been an absolute shitter, there have been some silver linings. One of them is having more time to get lost in books and some bloody great ones have been published this year. One that I could not put down – and the absolute standout for me – is The Midnight Library by Matt Haig.
The main character is Nora Seed, who finds herself in the Midnight Library after living a life of regrets. In the library, she is able to open books which take her on other paths she could have followed had she made some different decisions. The key quote from the book: "The only way to learn is to live."
If you follow Matt on social media or have read any of his amazing collection, you'll already know he's a genius. Once again, his latest novel The Midnight Library delivers. Somehow Matt manages to create something that could completely change your perspective on life through a simple yet gripping narrative. For the first time, I immediately downloaded the audio book after reading the physical one. I then ordered it for three other people. Bring on the film.
Riding The Waves: My Story by Jane McDonald
Chosen by Ash Percival, entertainment editor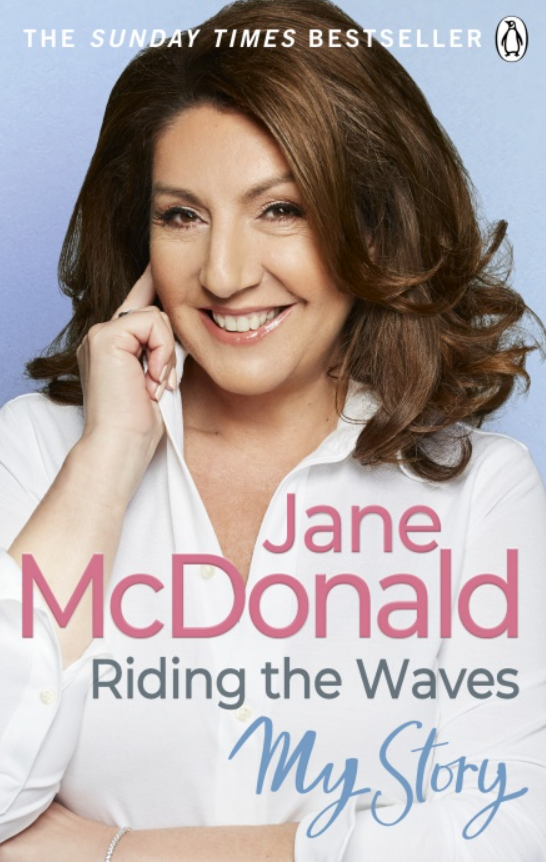 Reading is not my bag at all. After spending all day writing and editing, I would much rather sit down in front of the telly to numb my mind from the goings on in the outside world. However, I make an exception for celebrity autobiographies (I guess that goes with the territory of being an entertainment journalist, right?), and one person whose book I've really enjoyed this year is Jane McDonald.
Now you might initially think I'm being sarcastic, but I can assure you I'm not. As anyone who has watched one of her Cruising shows knows, this former Loose Woman is camp with a capital C, and her book – brilliantly titled Riding The Waves (see what she did there?) – takes us back, right to where it started in her beloved hometown of Wakey (that's Wakefield to you and me).
From her days travelling up and down the country performing in working men's clubs with her dad as her roadie, to boarding her first cruise ship as a singer and suddenly becoming an overnight star thanks to BBC documentary, The Cruise, McDonald's life story is told with her trademark down-to-earth humour and charm, with a side order of showbiz stories.
As the woman herself would say, it's fabulous.
Mama Black Widow by Iceberg Slim
Chosen by Jayson Mansaray, video producer and presenter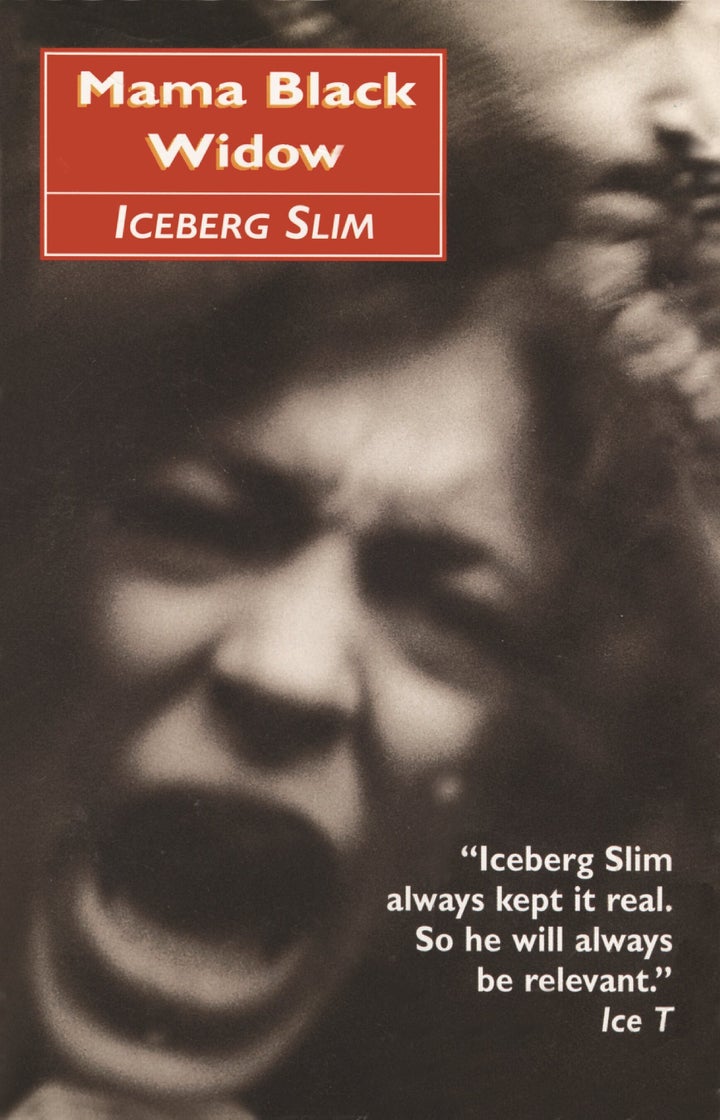 My friend Oliver is one of the best read people I know: best read in English, and best read in French and Portuguese at that, so he is someone I always listen to for book suggestions.
At the start of lockdown, he recommended Iceberg Slim's Mama Black Widow (1969). It's not a light read but it is an incredible insight into Black Queer culture long before I was born, possibly before my mother was born, too. Black drag queen Otis Tilson retells the trials and tribulations of their life. From struggles with identity, parents and prison to the subculture that embraced Tilson, this book took me to another place, giving me characters I'd rarely read before.
Oliver's other recommendation was The Riverfront Journals by artist and activist David Wojnarowicz. His series of essays has been dubbed "autobiographical fiction". The book took me to the 1970s and 80s as homeless-at-the-time Wojnarowicz gives us snapshots of hitchhiking, prostitution and hustling around America. The characters we encounter, the sub cultures and the road less travelled, was a wonderful otherworldly space to escape to, introducing me to places and people I might, at times, be too conservative to talk to in real life.
The Eye of the World by Robert Jordan
Chosen by Natasha Hinde, life reporter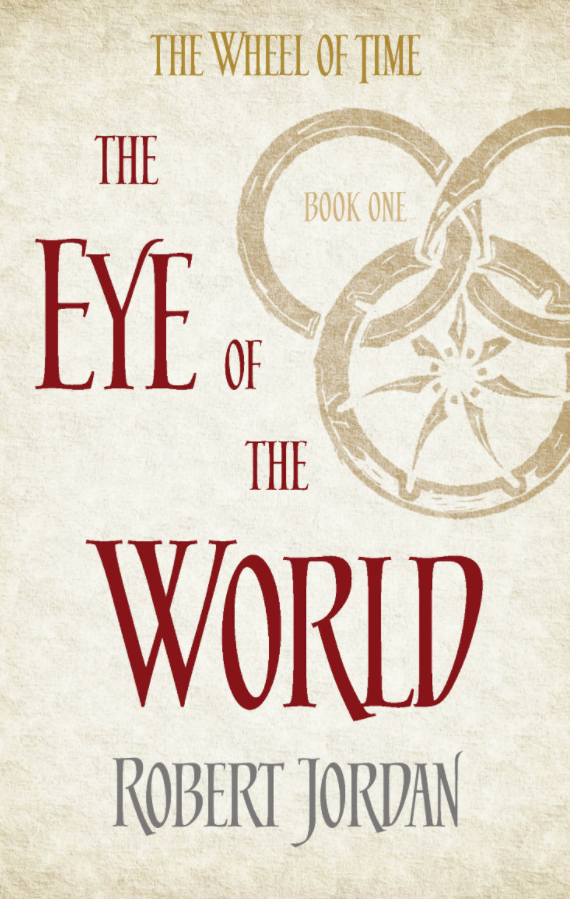 Would I have predicted I'd spend much of 2020 with my nose stuck firmly in a 1980s fantasy series at the start of this year? No. But I would never have imagined that 2020 would pan out like it has, either. The Eye Of The World is book one in a rather long series, called The Wheel Of Time, by Robert Jordan.
These books aren't new or trending. I only heard about them this year after my boyfriend devoured His Dark Materials and wanted to read more like it. But with my work life consisting of writing about Covid, Covid and... yep, you guessed it, Covid, and my home life peaking with a daily walk around the block, I decided I had nothing to lose and embarked on the series, too – and I'm so glad I did.
The series is rather like Lords of the Rings but with fewer orcs and elves, and more of a focus on magic, ancient wars and prophecies. It has everything you'd want from the fantasy genre and has proven to be the ultimate distraction through this second half of the year. There's drama, suspense, strange non-human creatures cropping up in even stranger places, lead characters making plenty of questionable choices – it's pure escapism.
I read a chapter (or four) every night before bed and for half an hour I was completely transported away from Covid-19 and into another world – it's not quite a holiday, but it's the next best thing.
Really Saying Something – Sara & Keren, Our Story by Bananarama
Chosen by Matt Bagwell, head of entertainment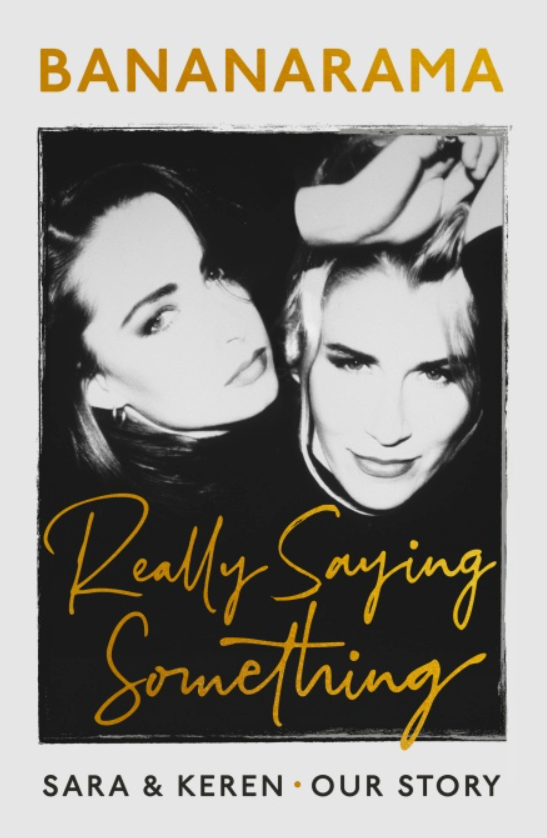 This year has had us all feeling misty-eyed for better days so it's no surprise that many of us have been seeking out nostalgic entertainment to distract us from the shitshow that is 2020.
Bananarama's autobiography is just that: an incredible ride down memory lane as told by founding members Sara Dallin and Keren Woodward. If it wasn't for Bananarama then we might never have had the Spice Girls. Or Girls Aloud. It just doesn't bear thinking about, does it?
But while both those groups were manufactured (no judgment here), Bananarama were anything but. Since meeting at primary school, the pair haven't left each other's sides, making this book so much more than just another pop tale. It's also a story of friendship, survival and a globally successful British girl group having the absolute time of their lives in a male-dominated world, whilst regularly asking themselves WTF?
Sara and Keren take turns to recount their amazing pop lives in a really chatty, intimate style. It's the printed equivalent of going to the pub with them, like a couple of old mates, and getting them to spill all the juice. I didn't want it to end.
Girl, Woman, Other by Bernardine Evaristo
Chosen by Emma Youle, special correspondent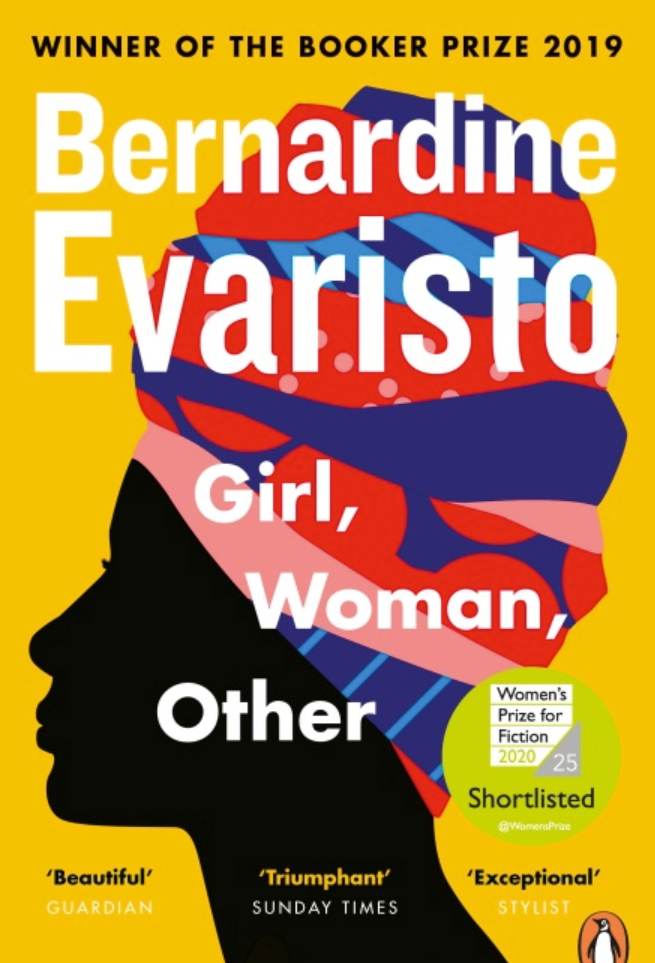 One thing I've really missed this year is spending time with women I love. The hugs from my mum and sister, the long nights out with old friends putting the world to rights. The pure unabashed joy of time spent with women you adore.
I'm not sure I had realised quite how much, until I read Bernardine Evaristo's novel, Girl, Woman, Otherm which brilliantly channels the strength and power of the feminine. The book documents the lives of 12 people, mostly women, who are all interconnected in small ways. Evaristo has talked about wanting to put the voices of Black women front and centre, and she achieves this with characters portrayed in wonderful complexity.
It is testament to her powers as a writer that each character's story could have made a novel in its own right. The book begins at a glitzy theatre premiere on London's South Bank, where we meet Amma, a feminist lesbian playwright who has just opened a hit production about Amazonian warriors. It unfolds character by character into the lives of the other women – teasing a tantalising web that leaves you guessing how their stories overlap.
As I spent time with these characters, I felt exactly the joy I feel with my women friends, as well as pride and delight at the resilience and gutsiness of women more generally. The author also explores, with searing vividness, the spectrum of gender identity and how race and sexuality intersect to define the experiences of women, and she does it beautifully.
Evaristo's storytelling is compelling and generous, her characters unique, the structure of the novel is innovative and exciting. The book is fresh and sassy and cool. If you (men or women) are missing the company of women, and all the richness that brings, I heartily recommend it. Just don't start reading it if you have anything important to do. I couldn't put it down.
In The Kitchen: Essays On Food And Life
Sarah Turnnidge, news reporter and weekend editor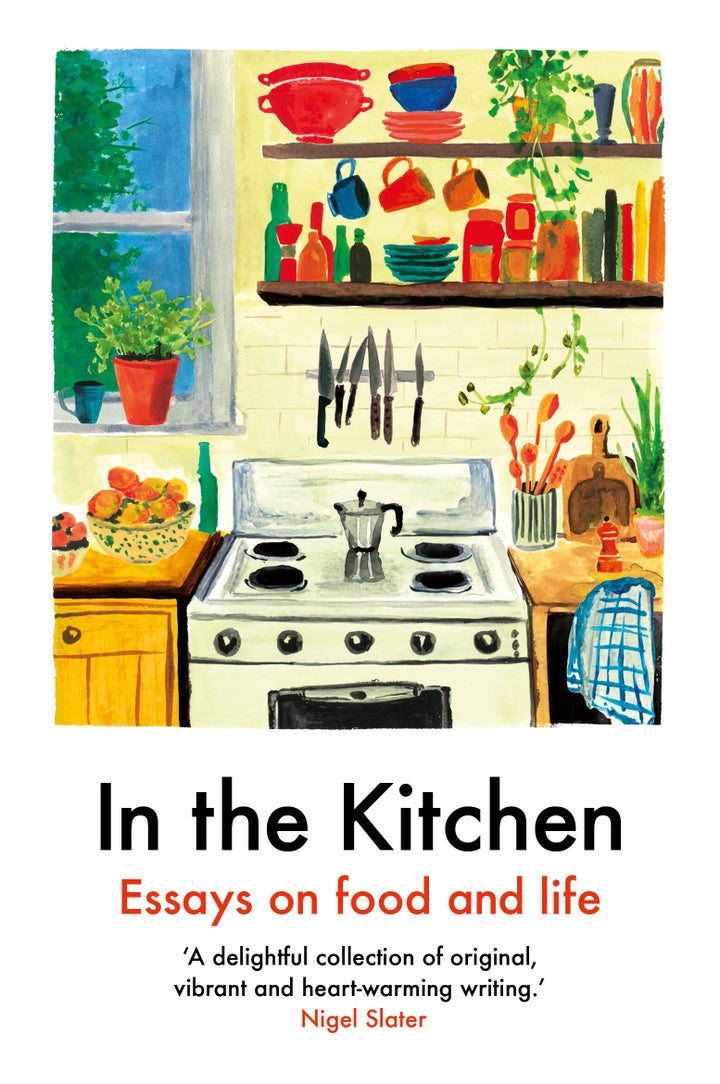 I've never really seen myself as much of a cook, but with very little else to do other than work or go on the same three walks, I've found myself spending more time in the kitchen than ever before. Having passed the best part of the year baking, frying and steaming my way through as many recipes as possible, when a friend sent me In The Kitchen for my birthday, I knew I'd find at least something in it that resonated.
In the end I read it cover to cover, in a corner of my own kitchen. Made up of 13 beautiful essays, each explores the writer's relationship with food or the kitchen itself, exposing how closely what we eat and how we live are interwoven.
From a personal history charted through ovens to mapping a failed relationship over the course of shared dinners, every story finds a new way to explore what food means to us. Stuck in my own flat, reading essays about foods, families and cultures thousands of miles from my own experience became a form of escape, and those are the pieces that I've gone back to again and again over the past few weeks.
At the same time the stories that felt closer to home – on cooking for friends or a partner, or the joy of the buffet – were a welcome reminder of how much we have to look forward to on the other side of this crisis.
Tar Beach by Faith Ringgold
Chosen by Nancy Groves, head of life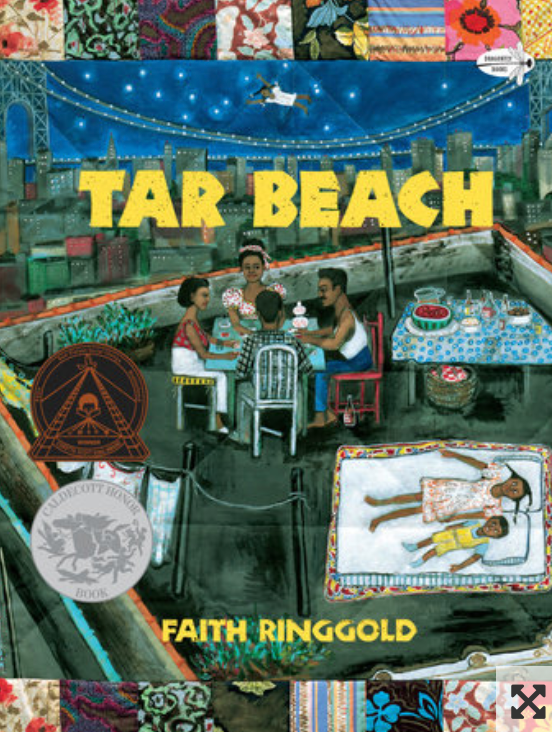 For large swathes of this year I struggled to focus on fiction. There's been the odd new release that's grabbed me – Jenny Offill's Weather and Writers & Lovers by Lily King among them – and like Ash and Matt, I also enjoyed a celeb autobiography in Quite (turns out Claudia Winkleman is as personable on the page as she is on TV). But more often than not, I've turned to old favourites.
Tar Beach, by the supremely talented African-American artist Faith Ringgold, is the story of a little girl who grows up in the high rises of Harlem, looking up at the stars from the "tar beach" of her apartment block roof. What started life as one of Ringgold's quilt artworks became an award-winning children's picture book – and a fable for big dreamers who refuse to be limited by life's hand.
"Anyone can fly," says its young heroine. "All you need is somewhere to go that you can't get to any other way." As the twin forces of coronavirus and anti-racism made themselves known this year, her words took on new meaning.
I've also found comfort in poetry, returning often to the wonderful trilogy of Bloodaxe anthologies, Staying Alive, Being Alive and Being Human, which contain multitudes and consolation for every mood. There's a new volume just out, Staying Human, that includes poems written in the pandemic, and I'm crossing my fingers I might find it under the tree come Christmas morning.