Owen Jones has claimed a taxi driver almost knocked him off his bike before hurling abusive comments at him.
The Guardian columnist posted a string of tweets in which he said the man in question was on his phone when the near-miss happened.
Jones then claimed he shouted: "I fucking love it when you cyclists die."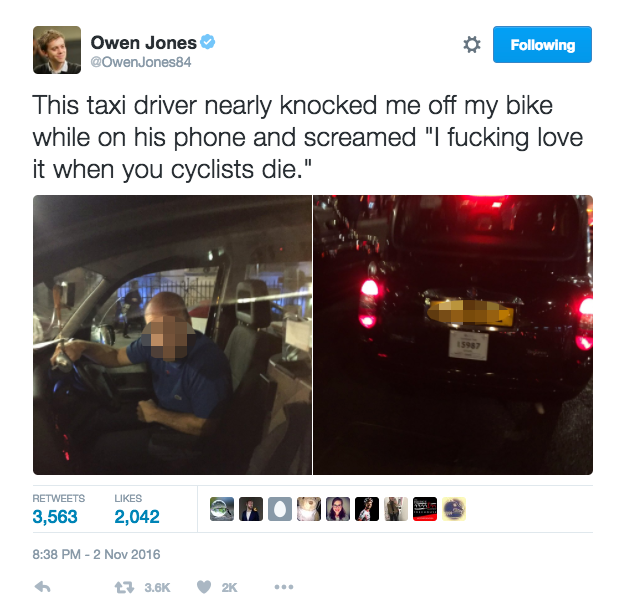 The taxi driver, who has not yet been identified, continued to rant at Jones.
He also explained that he told the driver he would post about the incident on Twitter, to which he apparently "smiled" for the camera.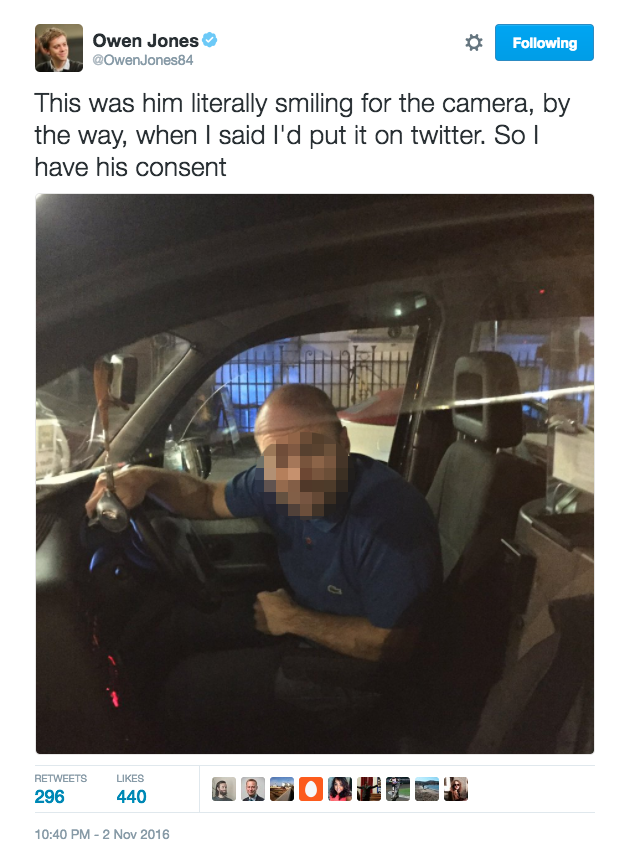 Steve McNamara, General Secretary of the Licensed Taxi Drivers Association said: "It is not yet clear whether the driver in question was an LTDA member, and without a badge number we can not determine this.
"However, we would condemn such shocking and reckless behaviour – by any cabbie – for putting himself and other road users at risk.
"The driver in question has put their license in jeopardy and we would urge TfL as the regulator for our industry to undertake an investigation."
The Huffington Post UK has contacted TfL to find out if there has been a complaint made.